News
Flood of new Hondas for 2021
New CB125R, NC750X, Forza 750, CB650R and many more unveiled in advance of imminent Euro5 regulations.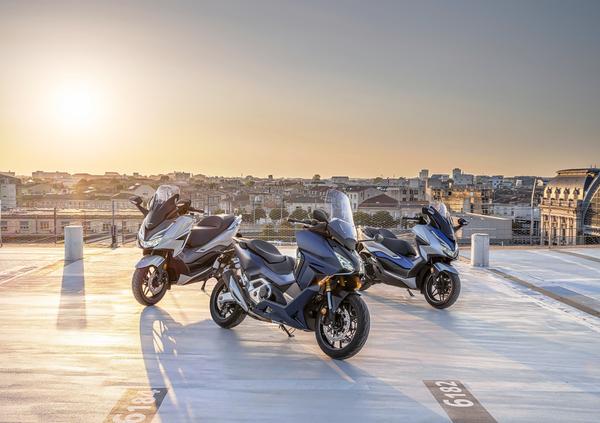 Honda has unveiled over a dozen new or updated models including new versions of its hugely popular, Autotrader award-winning CB125R, NC750X, PCX125 and X-ADV, plus an all-new Forza 750 super-scooter.
The Japanese giant has also made significant updates to its CB650R and CBR650R and given its Africa Twin and CB1000R a fresh lick of paint.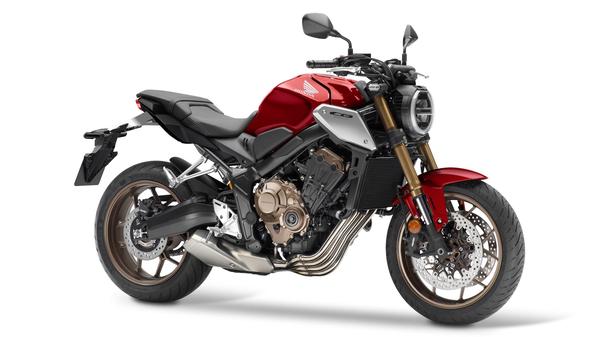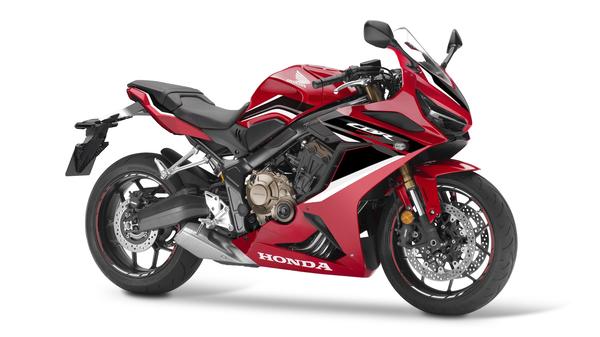 The flood of new models and updates is largely to comply with the new Euro5 noise and emissions regulations, which apply to new bikes sold in the Euro zone from January 2021. But Honda has also taken the opportunity to give some of its most popular models a facelift and/or update.
So, the hugely popular NC750X adventure-styled commuter, with its optional, pioneering, semi-automatic 'DCT' gearbox, gets not only an updated, Euro5-compliant version of its fuel-efficient, 750cc parallel twin engine that also boosts peak power from 54 to 58bhp, it also receives all-new styling, extra luggage capacity and improved electronics and details including a new 5-inch colour TFT dash. The funky X-ADV adventure/scooter hybrid, which is based on the same drivetrain, gets the same updates and a similar styling refresh. While Honda has also added the new Forza 750, again using the same platform, as a 'super-scooter' replacement for the old Integra and as a new rival for Yamaha's class-leading TMAX.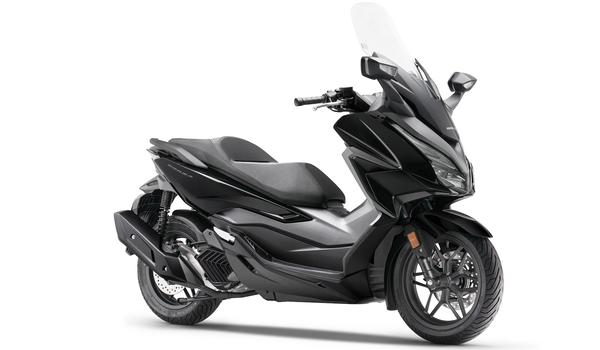 Honda's popular CB family of naked roadsters also receive major updates. The A1 learner-compliant CB125R gets a new, more powerful four-valve engine, which boosts peak power from the previous model's slightly underwhelming 13bhp to the maximum permissible 14.75 and also now boasts class-leading Showa 'Separate Function Big Piston' inverted forks making what was already one of the most attractive 125cc roadsters a potential class king. The suspension upgrade follows a similar improvement, plus Euro5 compliance and detail tweaks, announced for the CB's bigger brother, the CB650R, plus that bike's faired, sportster sibling, the CBR650R, also announced recently. While Honda has also now revealed that its CB family flagship, the CB1000R, also now gets Euro5 compliance for 2021 along with subtly sharper looks, a new colour TFT dash plus an extra 'Black Edition' with blacked-out colouring and accessories including a fly screen and pillion cover.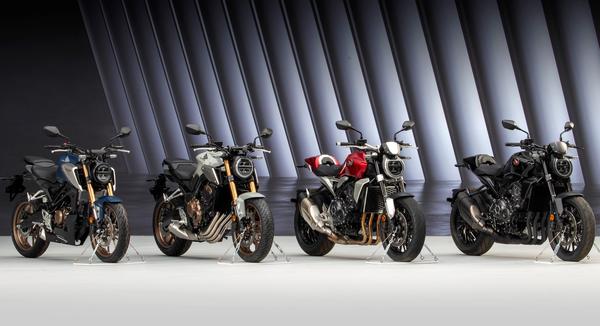 Honda's flagship adventure bike, the CRF1100 Africa Twin, which received a major, Euro5 update in 2020, also gets a new colour option for 2021 – now being offered in classic, 'Dakar Rally-replica' red, white and blue.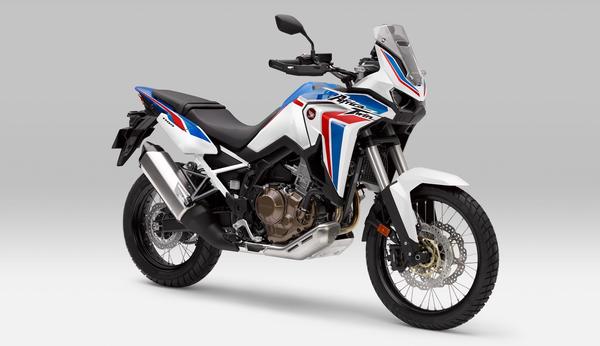 Honda has also given significant updates to its range of scooters and commuter bikes. Along with the new CB125F announced recently and new Forza 750, a capacity increase sees the Forza 300 midi scooter replaced by a new, restyled Forza 350 while the popular, junior Forza 125 also benefits from a restyle and now comes with a USB charger as standard.
Honda's best selling 125cc scooter, the PCX125, also gets a thorough makeover by way of a new Euro5-compliant engine, complete restyle including increased luggage space plus a new dash and an improved chassis. Honda's 'big-wheeled' SH 125 and 300 scooters also get a refresh, the later receiving the same capacity boost to 350 as the new Forza. While last, but by no means least, Honda's funky, fashionable 12-inch wheeled mini-bike, the MXS125, is also more tempting than ever. For 2021 it's now officially called the MSX125 'Grom' (the name previously used only in some overseas markets), a styling overhaul incorporating new, quickly detachable body panels to aid customisation, a more powerful, now 10bhp, air-cooled engine and a five-speed gearbox to suit in pace of the old four.