News
First electric 'adventure bike' goes on sale
New DSR/X-from electric specialist Zero pushes EV boundaries.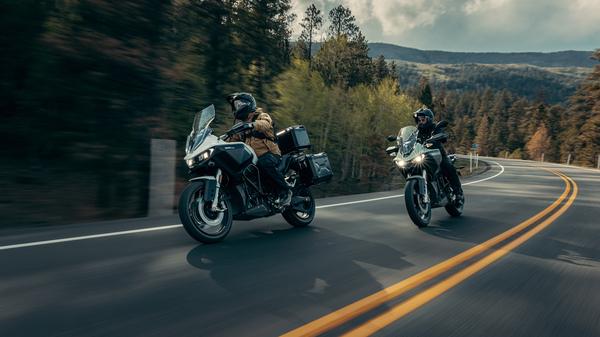 Words by: Phil West
Published on 9 November 2022 | 0 min read
The abilities and appeal of the new generation of electric motorcycles has made another massive step forward with the launch of Zero's new DSR/X – claimed to be the world's first true electric adventure bike.
Unveiled in California by leading electric motorcycle manufacturer Zero, the new DSXR/X is set to headline the firm's 2023 line-up, which already includes some of the most successful EV machines available – and marks another milestone in the advance of green two-wheelers. "Our owners and advocates have been asking for a full-sized ADV bike from Zero for years," said Abe Azkenazi, Zero Motorcycles CTO. "We invested over 100,000 engineering hours into designing a motorcycle that lived up to our customers' expectations and Zero's mission to redefine the riding experience."   Although derived from Zero's existing DSR A2-compliant, trail-style machine, which, at £17,485 is already one of Zero's most popular models, the new DSR/X has an entirely new Z-Force 75-10X motor that produces far greater 225Nm of torque (compared to the DSR's 146Nm) plus a 'Z-Force' 17.3 kWh Power Pack, (compared to the DSR's 14.4) both setting new performance standards for the firm.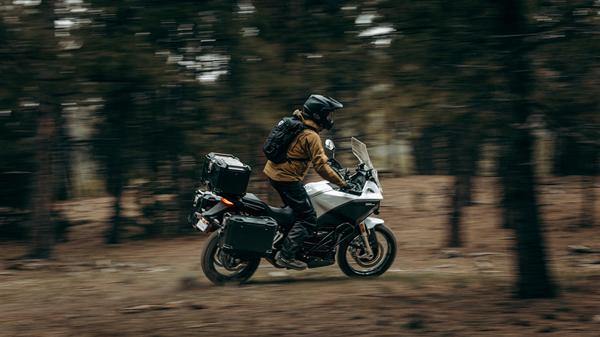 And while it also shares the same aluminium twin beam frame concept at the DSR, the new X version's has been completely redesigned , along with the suspension, cycle parts, wheels and bodywork, to allow for increased ground clearance, almost 200mm of adjustable front suspension, and three integrated storage compartments making it an adventure-specific design that is claimed to be both rugged and capable.
  "Zero Motorcycles' very first product was an off-road motorcycle. Our roots are set firmly in the offroad space," said Sam Paschel, Zero Motorcycles CEO at the new bike's launch. "By combining cutting-edge powersports EV technology with the heart of traditional motorcycle craftsmanship, the DSR/X builds on that legacy by transforming the ADV riding experience."    As well as the new motor, power pack and fully revised chassis, Zero also claim that the new DSR/X is also the first electric motorcycle to benefit from the full suite of Bosch Motorcycle Stability Controls with offroad capabilities.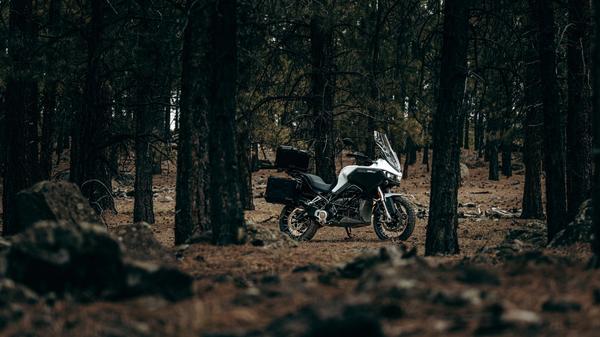 Optimised specifically for the Zero electric powertrain, the technology has been configured to deliver stability and traction on any surface and includes linked braking for improved brake modulation and 'Vehicle Hold', which is said to provide confidence and steadiness even on the steepest slopes.
The DSR/X is also equipped with a set of features only available to Zero Motorcycles via its unique Cypher III+ operating system. Notable among these is Park Mode, a slow speed reverse and crawl function useful for manouvering in tight or steep spaces.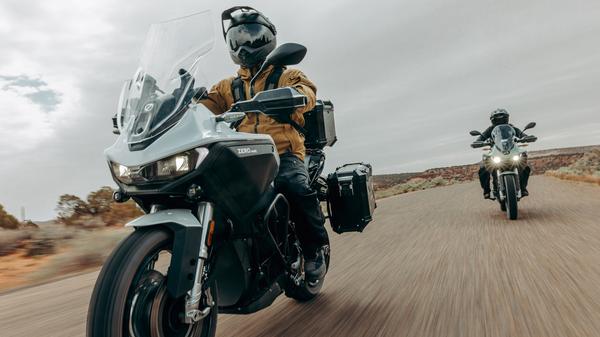 The DSR/X also comes equipped with Zero's fastest Level One and Level Two charging capabilities thanks to its on-board 6.6 kW charging system.
While the DSR/X is also compatible with Zero Motorcycles mobile app which allow owners to control a large range of ride characteristics from speed to torque and even battery regeneration functions plus a Cellular Connectivity Module (CCM) that can send notifications to app users about anything from charging information, tip-over events, or other useful status updates.    The DSR/X is available in sage green and white pearl and is available in UK and Ireland dealers now with a retail price of £24,150 in the UK and €27,440 in Ireland.