Expert Review
Fantic Caballero Scrambler (2019 - ) review
Revived Italian off-road brand Fantic are back and its Chinese built Caballero is a brilliant blend of retro and modern which delivers a perky, entertaining single-cylinder street scrambler fit to rival CCM and Husqvarna.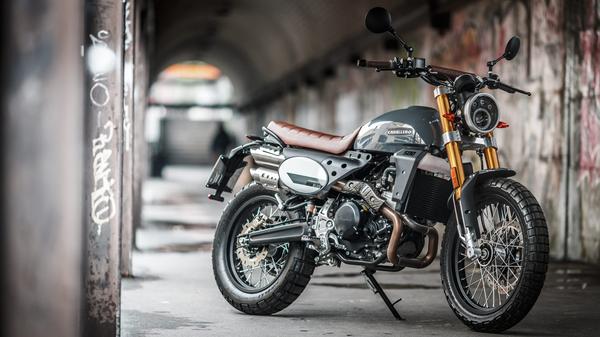 Words by: Phil West
Published on 21 March 2022 | 0 min read
The Auto Trader expert verdict:
Retro-mod street scrambler styling, a punchy 39bhp single-cylinder engine and nimble handling add up to a sweet-looking and great fun Sunday toy that stands out from the crowd.
Reasons to buy:
Credible 'scrambler style and specification
Nimble, fun-packed riding experience
Heritage Italian brand
Design
Historic 1970s and '80s Italian off-road brand burst back onto the scene in 2018 with an all-new, Italian designed but Chinese built off-road themed bikes. Alongside 'pukka' motocrossers and enduros, the road-targetted Caballero family stood out for their blend of heritage 'scrambler' styling but modern components such as a liquid-cooled, single cylinder engine, inverted forks, monoshock suspension and digital dash. The Caballero comes in 125 and 500cc forms and in variants including the Flat Track, Scrambler, Deluxe (a higher spec version of the Scrambler) and more off-road style Rally. All are beautifully, credibly styled (far more so in our view than Ducati's Scrambler family), reasonably equipped and great fun – although of limited use over distance. Think Italian CCM Spitfire or Husqvarna Svartpilen 401 and you won't be far wrong.
Expert rating: 5/5
Riding position
The Caballero delivers a classic, retro, street scrambler vibe in a cute, easily manageable package. Being a road-biased 500 single means its slim and light but also with an acceptably low saddle. The rider's perch is soft and comfortable (although not really big enough for two for anything more than a quick blast around town), trail-style bars are wide and high and it sits you upright – fully in control but leaving you exposed to the elements. For round-town and B-road fun it's perfect – nimble, involving, light and easy. But any kind of distance work would be a chore and motorways would be madness.
Expert rating: 4/5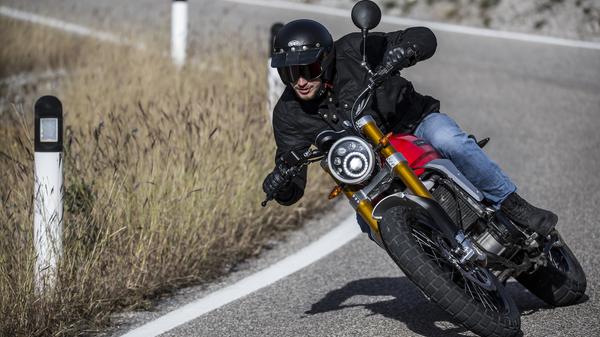 Practicality
There's very little that's practical about the Caballero – but that's missing the point. This is a stylish, fun bike that delivers brilliant thrills and entertainment in short bursts, just like its rivals from CCM and Husqvarna. Touring is out, pillions should be dissuaded and its no high-performance sportster, either. That said, it's not quite a one trick pony and there are a few options. The Flat Track is lower and more accessible still; the Rally gives (almost) credible off-road ability; the Deluxe brings added urban style and the base Scrambler itself is a great town and short-haul B-road bike and, for many, that's enough.
Expert rating: 2/5
Performance & braking
OK, even in 500 form, the Scrambler only produces 39bhp and its 449cc single-cylinder engine, although modern and liquid-cooled, is built by Zongshen in China, but don't be put off. Its delivery is impressively refined and progressive, and, as the nimble, well-specced chassis weighs just 150kgs dry, there's more than enough meaty drive to entertain. The response off the throttle is a giggle, the fuelling near-perfect and there's no riding modes to make things complicated. Thanks to its quality Arrow exhaust it sounds great, too. Above 80 or so, things get a bit drafty, admittedly, and it finally runs out of steam around 100, but between 50 and 80 it's a hoot, all of which is ably backed up by a big, 320mm 'wavy' single front disc which is grasped by a Bybre four-piston radial brake caliper. It's not quite Brembo quality, but is more than enough.
Expert rating: 4/5
Ride & handling
Here lies the other side of the Caballero's fun-packed recipe. While the engine delivers instant, meaty drive, the short, lightweight, chassis brings almost impossibly nimble handling that makes blasting down twisty B-roads and absolute joy. Considering the fairly meagre power output and top speeds, the tubular steel backbone frame is more than rigid and stable enough. The off-road-inspired 41mm inverted forks and single rear shock give a plush ride with enough control to keep things sharp and secure and the whole experience, from the upright, easily-controlled riding position, is designed to deliver fun and pure riding pleasure. The only slight quibble is its scrambler-style semi-knobbly Pirelli Scorpion STR tyres, which limit grip slightly, especially in the wet, although they do perform better than you might expect.
Expert rating: 4/5
Running costs
There's two sides to this 'coin', too. Although a relatively low-powered, simple, low capacity, single cylinder machine, all of which meaning its hunger for consumables such as tyres, chains, brake pads etc, is nothing to fear, this is also a dedicated fun machine that's likely to be wheelied and thrashed, which has the opposite effect. In addition, the Caballero's not as cheap as some bikes in this class, its residuals are largely unproven and its longevity questionable, too. All that said, however, it'll still be a fairly cheap bike to run.
Expert rating: 4/5
Reliability
The mention of the Caballero's Chinese-engine may justifiably give you cause for concern but the Zongshen single is among the best we've experienced and we've also had no major reports of reliability issues. On top of that, the Fantic's components and cycle parts are all generally decent quality – if not quite top drawer – and it's also a relatively simple machine (single cylinder, no electronics etc) meaning that there should be little that could go wrong.
Expert rating: 4/5
Warranty & servicing
Reborn Fantic offer the industry standard 24 months, unlimited mileage, manufacturer-backed warranty for all parts and labour on its Caballero family, including the Scrambler 500. Servicing should generate few concerns, either – being a scrambler style single means its relatively easy and accessible to work on although, on the downside, it's recommended that valve clearances are checked every 3000 miles which will add to the cost.
Expert rating: 4/5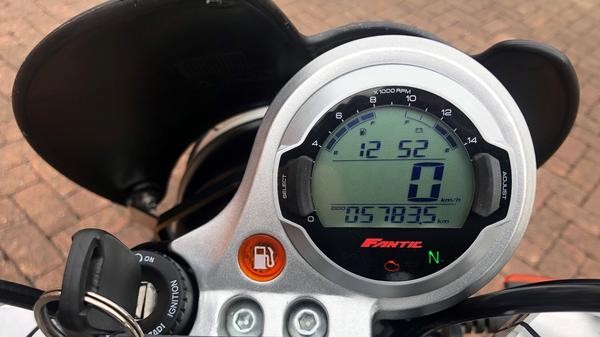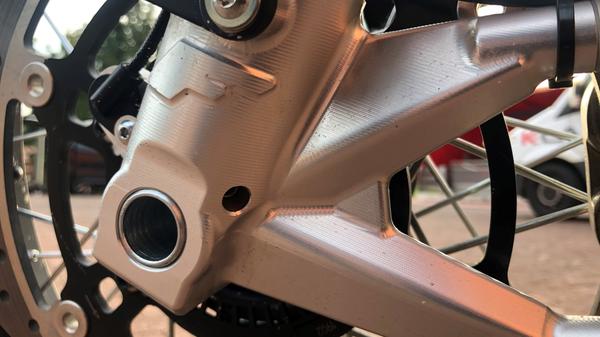 Equipment
Although fairly simple and with no rider modes, there's lots to admire here. There's LED front and rear lights, wavy brake discs, lots of aluminium billet parts, Tommaselli handlebars, Arrow exhausts and more. The Deluxe version, meanwhile, gets a cross-braced handlebar, neat brown leather ribbed seat, classy grey paintjob and other detail changes. The result, of both, is classy, distinctive and has the air of a truly special street scrambler.
Expert rating: 4/5
Why buy?
Few people are likely to buy the Fantic Caballero Scrambler 500 as their only bike – it's too single minded and impractical for that. If, however, you fancy another 'toy' in your biking stable, or are only likely to do short hops around town or on sunny Sunday afternoons, it's one of the best fun bikes you can buy – certainly at this price. It looks great and is 'bang on trend'; it's easy, accessible and fun to ride for almost everyone and it's also relatively exclusive, classy and different. For a fun-packed biked for under £7000 there are few better.
Expert rating: 4/5