Advice
Everything you need to know about getting a motorcycle licence
If you're confused about all the various types of motorcycle licences, let Auto Trader's experts explain how the system works and help you to understand how to get the one that's right for you.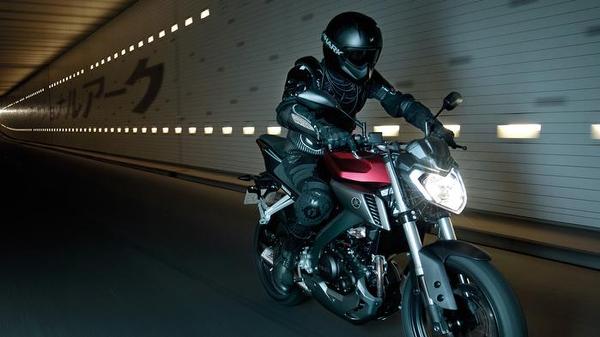 Fancy getting onto two wheels, but not sure how? Confused by what bikes you're allowed to ride at what age? Baffled by the different types of licence and machines types, whether that be AM, A1, A2 or simply A? And bewildered by what tests you have to take to qualify for which licences?
Well, you're certainly not the only one, so fear no longer: Auto Trader's motorcycle experts, who have decades of motorcycling experience and know the latest biking laws inside out, are here to explain the current system and regulations, as well as to help you find the best way onto two wheels. The basic principle is that the different licence categories have been created, for safety's sake, to limit the types of machines that riders of different ages and motoring experience can ride. So, for example, if you're a raw novice aged just 16, the only type of machine and licence you can qualify for is the 'AM' category or, in more familiar terms, mopeds with engines of up to 50cc. At the other extreme, if you're aged at least 24, you're into the 'A' category and can potentially qualify for any size of motorcycle. In between those, from 17, you can qualify for an up-to-125cc 'A1' machine and, from 19, you can qualify for the 'A2' category, which, roughly, is for middleweight bikes producing less than 47bhp. We'll go into the different categories in more detail via the links below, but it's worth clarifying straight away that, in every category, you follow the same principles to qualify for a full licence. That is, in order:
Get a Provisional licence*
Undertake CBT (Compulsory Basic Training)
Pass the motorcycle Theory Test
Pass an off-road riding test (also known as 'Module 1')
Pass an on-road riding test (also known as 'Module 2')
It's worth noting that, if you want to ride 50s (AM) or 125s (A1) on the road, you can do so as long as you have completed CBT and display L-plates. However if you do so, you must then pass your full moped or motorcycle test within two years or you'll have to re-take CBT or stop riding.
Full details are available
on the Government website
, although it doesn't go into what sort of bikes you may be looking at or have any recommendations. * A full car licence qualifies as a provisional motorcycle licence. If you have had it since before February 2001 and you only want to ride a moped (AM), there is no need to do CBT and you don't need to wear L-plates.
How do I get my Provisional Motorcycle Licence?
If you haven't already got a Provisional Licence for a moped or motorcycle, you need to apply for one from the DVLA (the Government's Driver and Vehicle Licensing Agency).
You can do this online, but you must:
be at least 15 years and 9 months old
be able to read a number plate from 20 metres (you can be prosecuted if you don't meet this standard)
have a valid identity document and your NI number
be able to provide your addresses for the last three years
It currently costs £34 and should arrive within a week.
How do I undertake Compulsory Basic Training (CBT)?
You book CBT courses through a local motorcycle training school. If you don't know of one, the DVLA website can locate the nearest one's to your postcode.
Prices vary depending on location and your experience, but £120-130 is typical for a one-day course including use of the school's machine and all safety equipment. If you have your own, the price is often around £90.
How do I take my Theory Test?
Before you can take any practical motorcycle test, you must pass a motorcycle Theory Test. These can be booked and undertaken at any DVSA (Driver and Vehicle Standards Agency) Theory Test centre; and, you can find your nearest centre on the DVLA website. The test is in two parts and currently costs £23.
Part I is a 50-question multiple choice taken on a touch-screen computer. You will have 57 minutes to do it and the pass mark is 43/50. Part II is a hazard perception test that consists of 14 short video clips, in which you need to recognize potential hazards as soon as possible by clicking a mouse. The faster a hazard is spotted, the higher your score, and the pass mark is 44/75. Once you're beyond this point, with CBT safely done and your Theory Test pass certificate in hand, then you need to start making decisions. As we'll explain, your choice of licence will depend in part on what sort of bike you want to ride, how old you are, and how long you've been riding.
Click on each link to see the licence type explained on Auto Trader Bikes: