Expert Review
Ducati XDiavel Custom Cruiser (2016 - ) review
Italy's leading sportsbike specialists' take on a cruiser brings superbike tech, performance, lightness and handling to the category for the first time
The Auto Trader expert verdict:
Available new from £17,746
Ducati revolutionized adventure bikes with its high tech, high performance Multistrada 1200 in 2010. The XDiavel did exactly the same to the cruiser class the following year. Light, fast, a fine handler and genuinely sophisticated, cruisers have never been so exotic.
Reasons to buy:
The first 'cruiser' that could keep up with a superbike
Incredibly sophisticated electronics and rider aids package
Makes all other cruisers seem old hat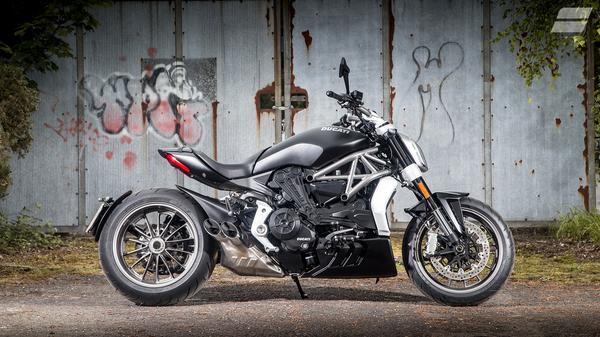 Design
There's a bold confidence about the famous Italian marque these days. The radical Panigale superbike or novel, funky Scrambler family are evidence of that. Another is the Diavel. Essentially it's cruiser motorcycle reinvented to embrace modern technology and redefine cruiser dynamics. It also looks like nothing else: a hot rod with Italian style, glorious componentry and exquisite materials (carbon and aluminium both feature heavily) with no waste or fripperies anywhere. A beast, yes, but a glorious one…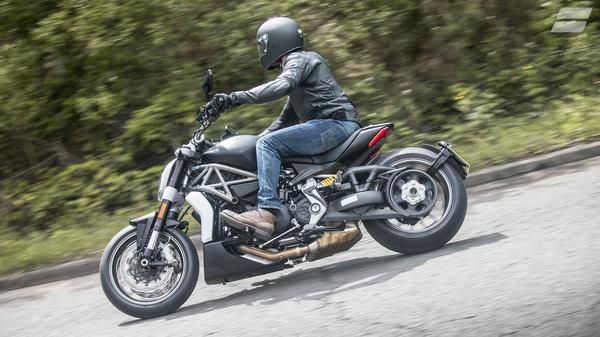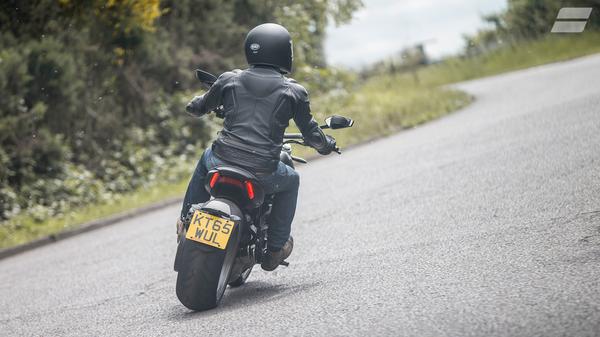 Riding position
The Diavel's a hot rod style cruiser so it's not as laid back as some (Ducati's recently launched XDiavel takes care of the specifically 'feet forward' crowd). That said, it's fairly upright, roomy and comfortable and perfectly suited for those perhaps seeking a move from pure sportsbikes to something with just as much performance and technology but less extreme ergonomics.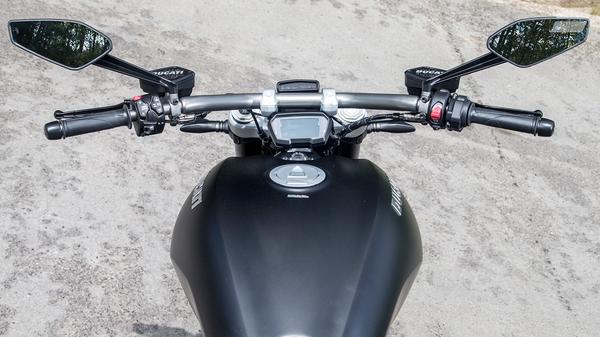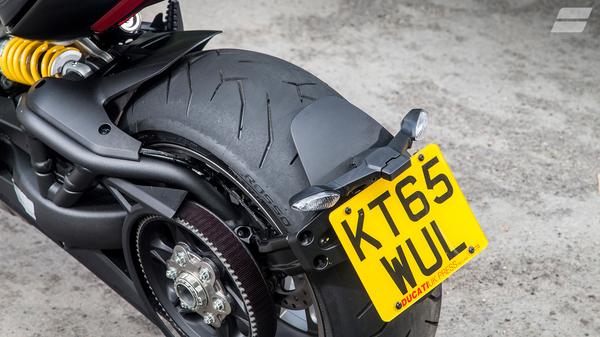 Practicality
The Diavel's a 'performance cruiser', a machine that's about striking looks and extreme speed, so most considerations for practicality or versatility are over-ridden by that. There's no weather protection or luggage provision (although optional accessories are available, as was a short-lived 'Diavel Tour' version), nor is it a machine designed for commuting or popping to the shops. That said, the Ducati's reasonably comfortable, flexible and easy to ride, so you could.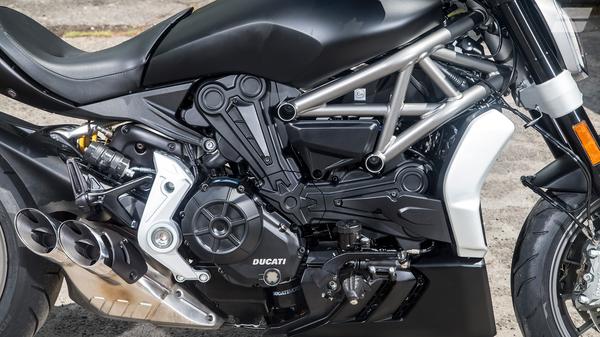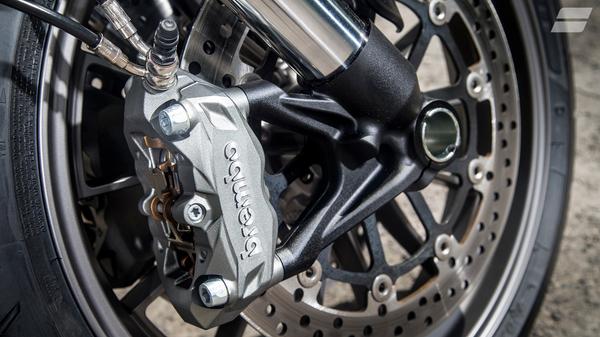 Performance & braking
The Diavel's liquid-cooled V-twin engine is essentially the same Testastretta 11º unit as fitted to the Multistrada 1200. As such it's a fearsome, 162bhp Weapon unlike anything seen powering a 'cruiser' before. Added to that, the Diavel's light, bristling with sophisticated electronics (such as switchable riding modes) and has true superbike standard brakes, too. In short, we've never seen a so-called cruiser with anything like this performance before.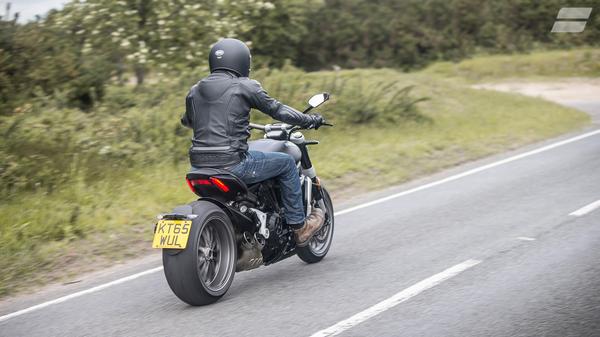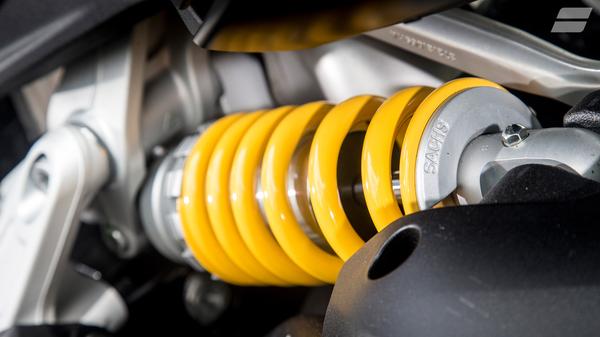 Ride & handling
It's not just about performance in a straight line, either. Amazingly, despite its long and low cruiser gait and fat back tyre, the Diavel turns, handles and stops almost as good as a super naked. Honest. Steering in neutral and (relatively) sharp, it's stable and secure with a classy, reassuring ride thanks to its quality suspension and it all exudes sports bike style class and competence. A cruiser that can keep up with superbikes – truly.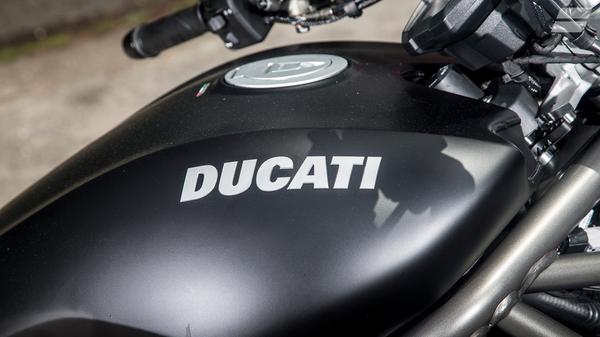 Running costs
High-end Ducati ownership never comes cheap, and the same is pretty much as true of the Diavel as it was previously with the Multistrada, not to mention the Italian firm's traditional sports exotica. Whether cruiser, adventure bike or sports weapon, 160bhp always means a healthy appetite for fuel, tyres, brake pads etc while insurance is sportsbike hefty, too.
Reliability
It's still fairly early days to be conclusive about the Diavel's reliability although there have been virtually no issues so far. It's also worth noting that the days of 'fragile Ducatis' have long gone: build quality is much improved in recent years with all the wiring and hosing neatly hidden away and all the surfaces mouthwateringly tactile.
Warranty & servicing
As with build quality and reliability, Ducati service intervals have also improved greatly recently – as pioneered with the Multistrada 1200 in 2010 which came with expanded 15,000-mile major service intervals. Like other Ducatis the Diavel also comes with a two-year, unlimited mileage warranty.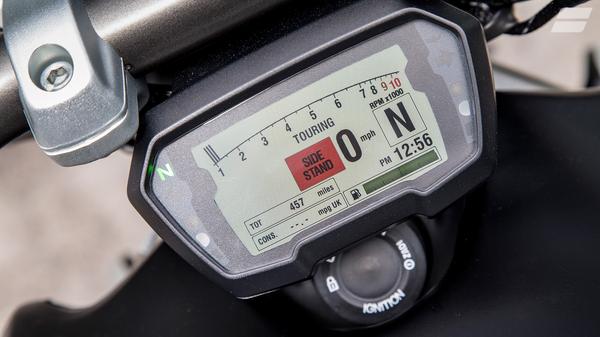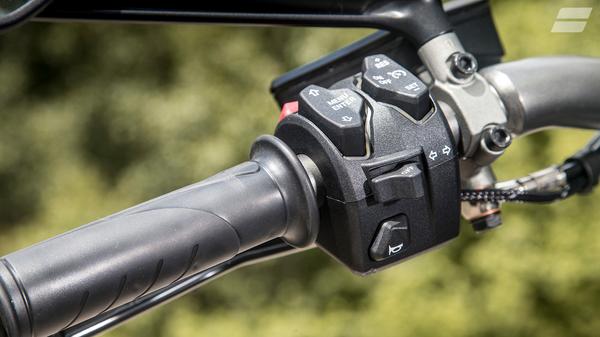 Equipment
No, the Diavel's not cheap and the more recent 'Carbon' version is substantially more as well, but you do get lots for your money, including ABS, DTC traction control, the riding modes system, TFT console, quality brakes, 'car-style' keyless ignition, and more while everything from luggage systems to heated grips and main stands are available as extra cost options.
Why buy?
The Diavel brings a new new dimension to cruisers – all the traditional laid-back style and pose value but now with the performance thrills and handling prowess previously the reserve of sports bike riders. Yes, the price is high, but you do get an awful lot of ability and goodies and overall it seems pretty good value compared to the like of Yamaha's VMax or Harley's VRod and, performance-wise, is simply blows them away.