Review Ducati Multistrada 1260 Adventure (2017 - ) review
Top-spec, most performance-orientated version of Ducati's Multistrada family gets the uprated, 160bhp 1260cc engine and more. So-called 'adventure' bikes simply don't get more exotic – or potent.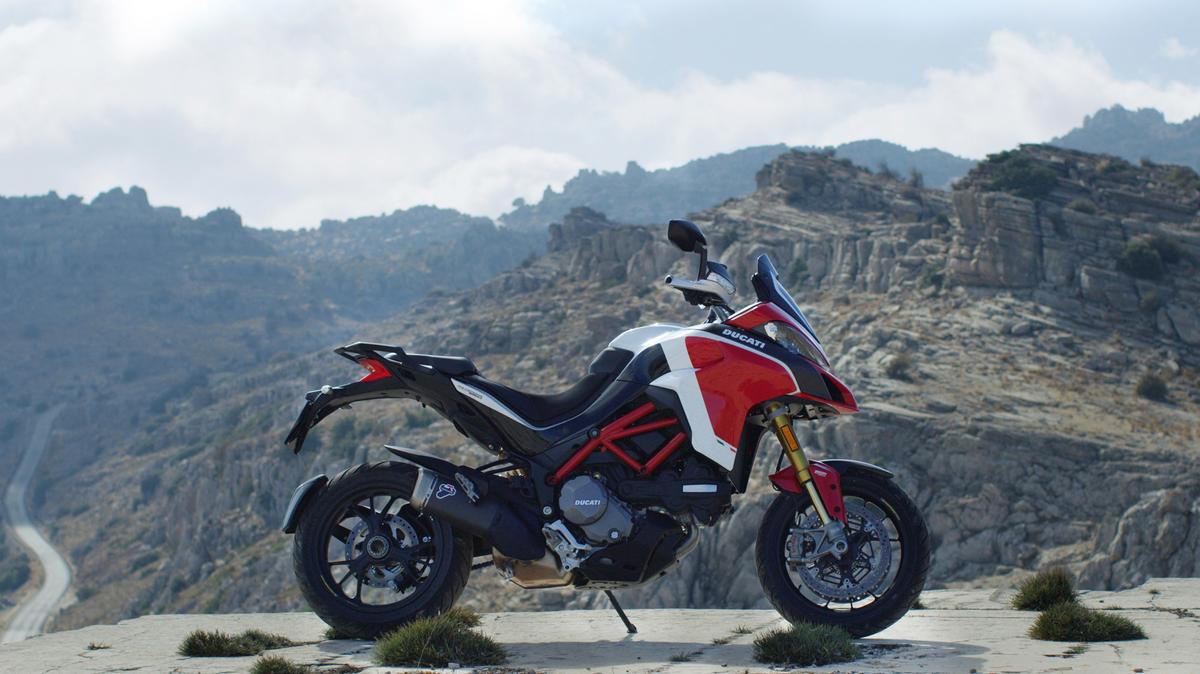 View gallery
The Auto Trader expert verdict: ★★★★★

★★★★★
4.4
The Pikes Peak version of the Multistrada, named after the prestigious American hill climb, has been the most potent and performance-focussed variant ever since it was first introduced in 2011. For 2018 it's better yet thanks to a bigger, gruntier 1260cc engine, uprated electronics and more.
Reasons to buy
Fabulously potent – a sports bike among adventures

Exotic specification including Ohlins and Brembo

Distinctive looks and unique livery
Design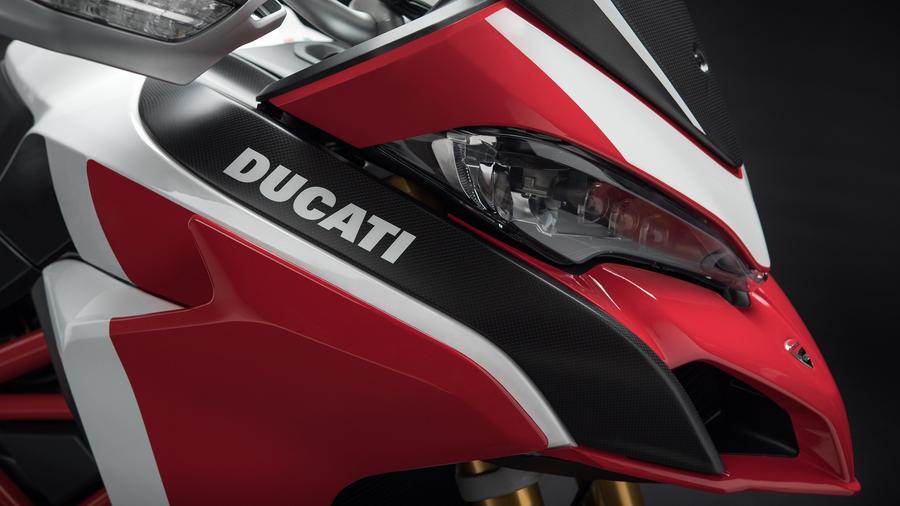 As a lesson in excess, bikes don't get much more lavish. With the base Multistrada 1260S already a phenomenon, particularly due to its meaty V-twin, ultra-sophisticated electronics, semi-active suspension and simply astonishing all round performance, the top-of-the-range Pikes Peak, originally built to commemorate the 'Strada's success in the Pikes Peak hill climb', simply takes things to another level again, with Ohlins suspension, Termignoni pipe, special livery and carbon fibre everywhere.
Riding position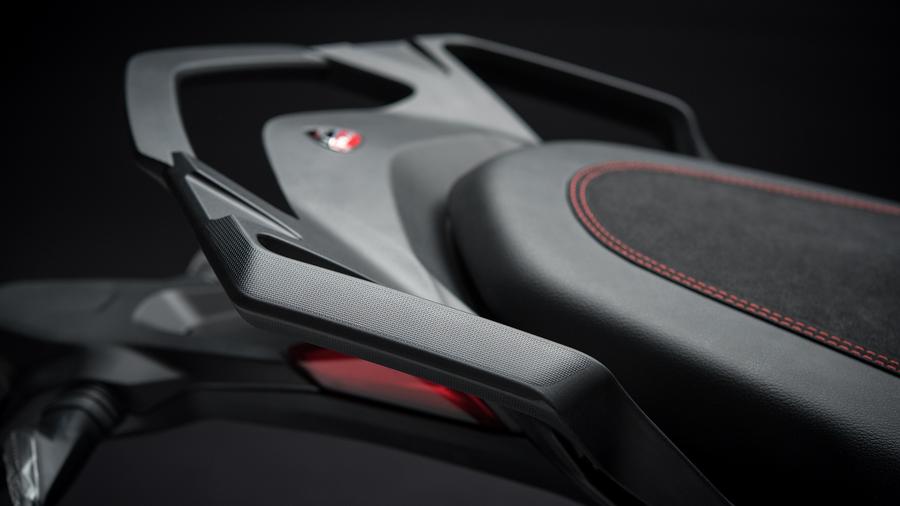 The Multistrada has always been a slightly sportier adventure bike and this is even truer of the PP with its cut-down screen and general attitude. That said, however, it's still an upright, roomy adventure bike with all the advantages for towering view, comfort, manageability through its wide bars, decent comfort and so on that all that brings. It's not quite as sumptuous as a BMW GS, for example, and there are shades of supermoto about the PP, but it's still good.
Practicality
All adventure bikes, whether budget-priced 650s or lavish 1200cc monsters, are more practical and versatile than most – that's part of the reason why they're so popular, after all. So the PP, despite its extra 'edge' and attitude scores well here, too. We have to mark it down, however, for its shorter screen, less versatile suspension and lack of standard luggage, which some of its siblings offer.

Performance & braking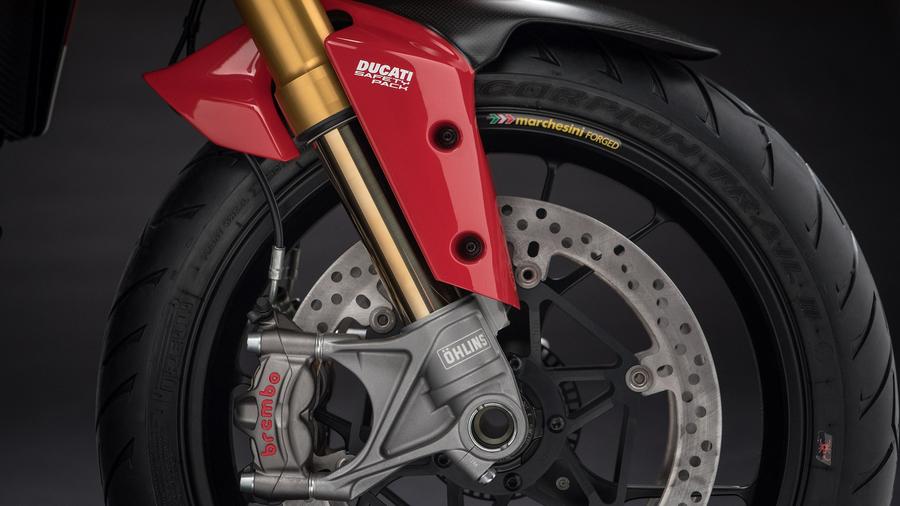 The standard Multistrada 1260S was already a pretty potent machine – yes, a sportster among adventures – but the PP version takes things that little bit further. The new longer-stroke engine is gruntier than before but still boasts 156bhp at peak; there's uprated electronics with super slick riding modes, traction control, quickshifter and more and an uprated colour TFT screen to monitor it all through. On top of that the PP gets a Termignoni pipe and a bit more attitude thanks to the lashings of carbon fibre and racy livery. Adventures simply don't get sportier. Brakes-wise, it's faultless: uprated Brembo M50 calipers with enough power to stop a charging elephant.
Ride & handling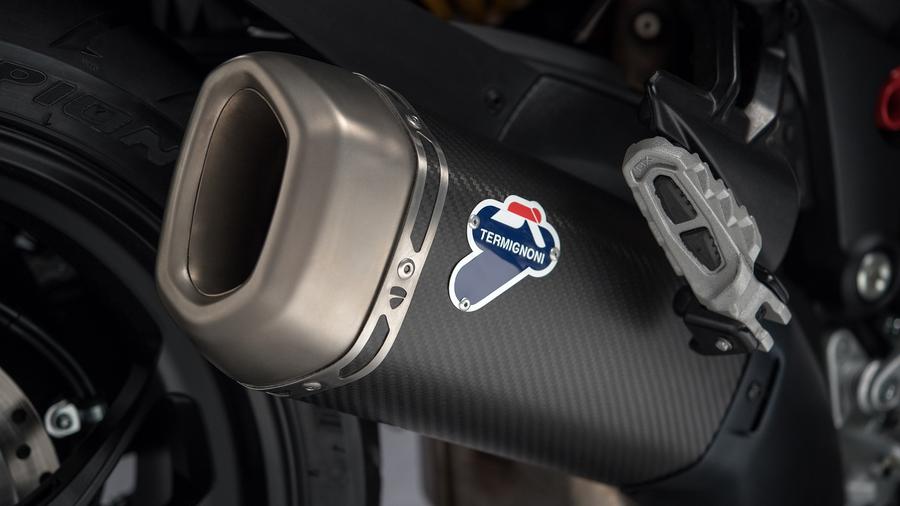 One of the biggest differences with the PP over the stock 1260S is the switch from semi-active Skyhook suspension to the race-spec Ohlins forks of the PP. The result may be less plush adjustability and switch ability through the modes, but amore cultured, precise and refined, race-spec front end. Ride the PP hard through some sweepers and its precision and hunger for speed is breath-taking. On the road, sports and superbikes included, it's difficult to imagine anything as swift over varied terrain.
Running costs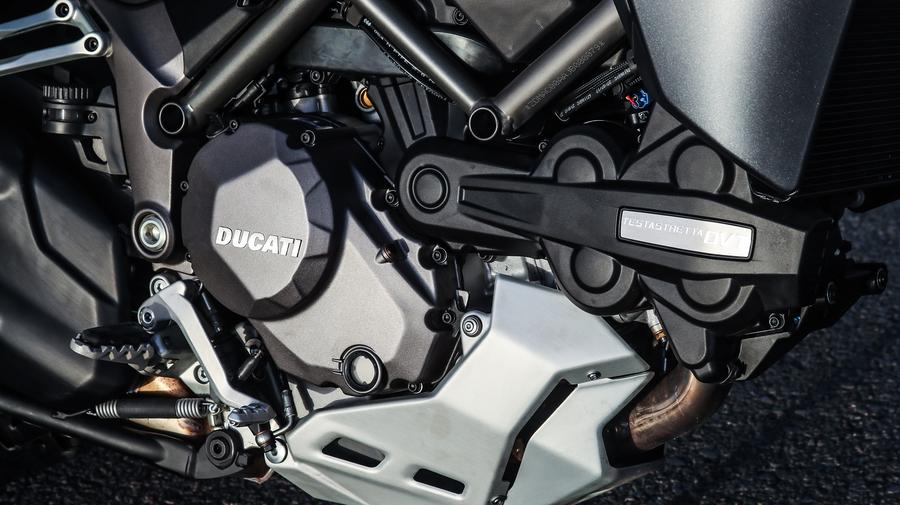 The ownership of any high-end Ducati is never going to be cheap and, though no pure sportsbike (although it's not far off), the Pikes Peak is very much a high end Ducati. So, on top of the high initial purchase price, being a fire-breathing, 160bhp sports weapon, there's also a hefty appetite for tyres, pads, chain, fuel etc to take into consideration. Insurance is hefty, too, as are servicing costs and the like, but then, as with Ferrari's and more, that's always been the price of such things….
Reliability
The bad old days of finicky, unreliable Italians is, thankfully, long behind us and Ducati rightfully today take great pride in their high build quality, wide service intervals and generally impressive reliability record and, although the Pikes Peak is a new, high performance machine its basic mechanicals are established and well-proven while its cycle parts are all top notch, so we've no major concerns here.
Warranty & servicing
The original 1200 Multistrada way back in 2010 introduced the notion of large capacity Ducatis with extended, 15,000mile service intervals, and that convention continues with this new, longer-stroke, 1260 version, Pikes Peak or not. As for warranties, like all Ducatis (and in fact most of the major manufacturers, although there is currently a growing trend for three-year warranties), the Multistrada 1260S Pikes Peak comes with a two-year, unlimited mileage, manufacturer-backed parts and labour guarantee.
Equipment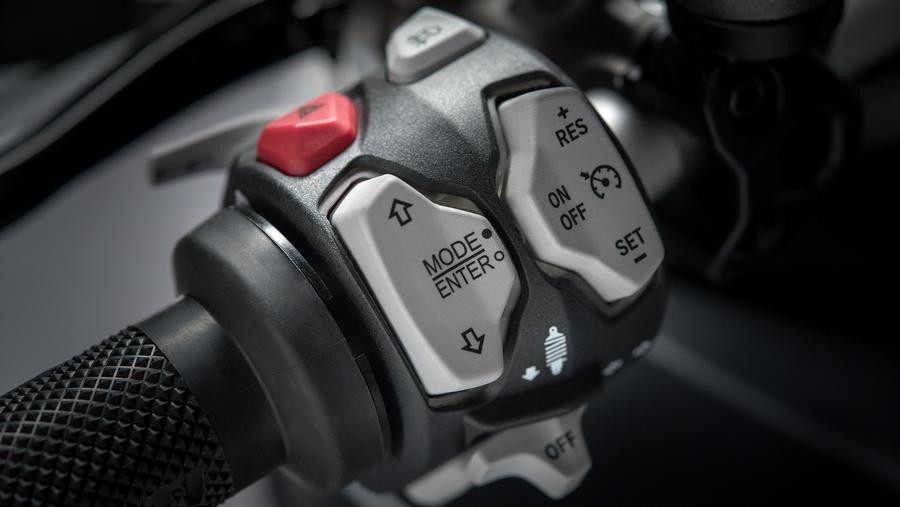 How long have you got? Although the PP lacks the Sachs Skyhook semi-active suspension, it instead has race-spec Ohlins forks, new Brembo M50 brakes, quickshifter, lots of carbon (including manually adjustable screen); updated colour TFT dash with Bluetooth connectivity plus electronics such as riding modes, traction and wheelie control, Termignoni exhaust and more. For a 'performance adventure bike', it wants for nothing. As a conventional adventure, though, things like panniers, tall screen etc are extras.
Why buy?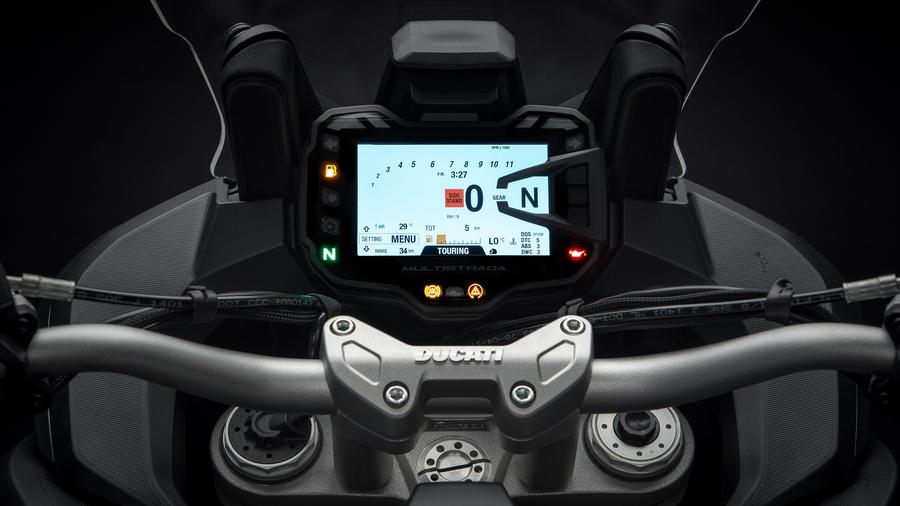 Think of the Pikes Peak as a two-wheeled Range Rover Sport, and perhaps a blinged up Overfinch one at that, and you won't be wide of the mark. Yes, it's a more performance, more exotic, more expensive version of the already uprated 1260 S Multistrada. No, we don't expect its appeal to be that wide and if you want a sports Ducati you might be better off with the new Panigale V4 or if you fancy a versatile one, the stock 1260S Multi is far more versatile. But there's still something mischievously appealing and sexy about the Pikes Peak, irrespective of the price.