News
Ducati 1299 Panigale Superleggera – first look
One of the stars of the recent Motorcycle Live show at the NEC was Ducati's simply stupendous, carbon-fibre-framed, 215bhp 1299 Superleggera – an ultra exotic version of its 1299 Panigale superbike. We take a closer look...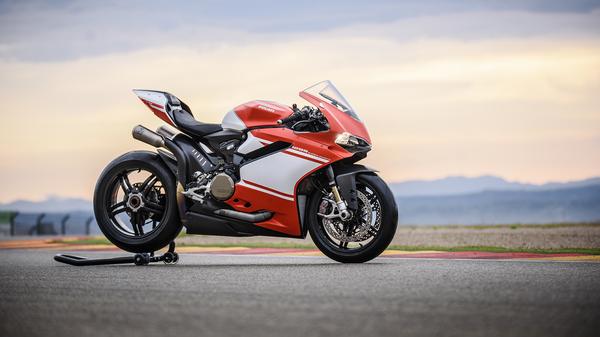 Words by: Phil West
Published on 12 December 2016 | 0 min read
Undoubtedly, one of the stars of the recent Motorcycle Live show at the NEC was Ducati's simply stupendous, carbon-fibre-framed, 215bhp 1299 Superleggera – an ultra exotic version of its 1299 Panigale superbike. But what exactly makes the new Italian dream machine so special? And will you ever be able to get this close again?
What's a Superleggera?
The 'Superleggera' is the virtually all-new, top-of-the-range, ultra-exotic version of Ducati's existing 1299 Panigale V-twin superbike. 'Superleggera' translates as 'super light' and is the tag the Italian firm reserves for its most extreme and exclusive sportsters. It also hints at this bike's key features.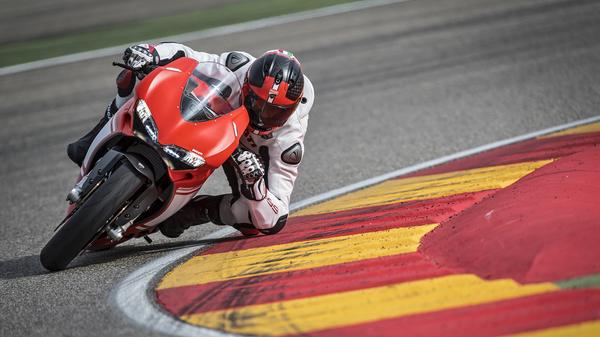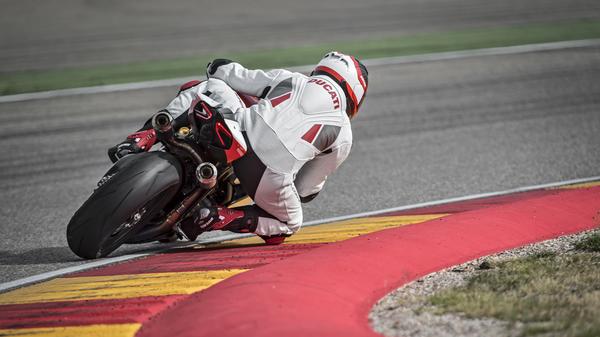 Hasn't Ducati done this before?
Yes, but never to this extent. The last one, the 1199 Superleggera produced in 2014 was also a limited edition, top-of-the-range, lightweight version of the then 1199 Panigale. Just 500 were made, power of the then 1198cc V-twin was upped to 200bhp, and a unique cast magnesium frame (the standard Panigale has Ducati's traditional tubular steel trellis) helped reduce its dry weight to just 155kg.
This new one, however, is even more powerful, more exotic and almost as light – enough for Ducati to claim it's the most technologically advanced production superbike it's ever built.
What makes it so special?
Lots of things – the 1299 Superleggera has the best of everything, but the headlines are: all-new, unique and now carbon-fibre monocoque frame (both firsts for Ducati); and matching carbon-fibre, single-sided swingarm, rear subframe, wheels and fairing, plus aluminium tank, all to keep weight to a minimum.
At the same time, the current Panigale's now 1299cc engine gets a host of modifications to become Ducati's most powerful production V-twin ever, while its cycle parts (brakes, suspension etc.) and electronics are all uprated to the current state-of-the-art.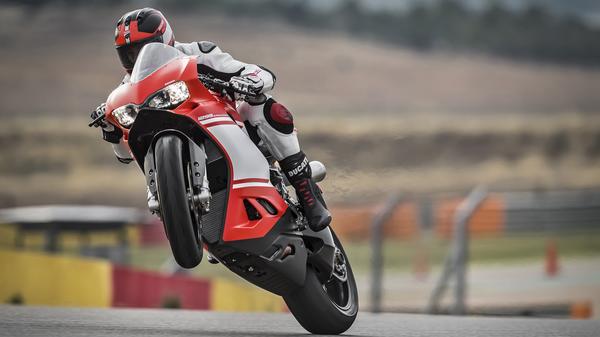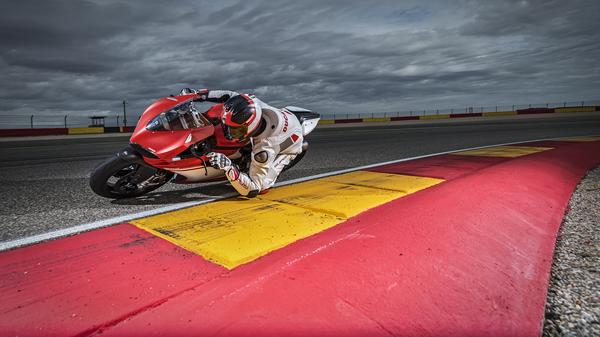 So what are the exact differences with the 1299?
How long have you got? Although, at a glance, the 1299's profile and red livery don't look dramatically different, everything on the Superleggera is just that. Apart from the carbon chassis resulting in reduced weight (166.5 down to 156kg dry), the reworked engine, with its lighter crank, titanium rods, sand-cast cases, new cams and valves and all-titanium Akrapovic exhaust also boost power (205 – 215bhp) and torque (144 – 146Nm). As for the cycle parts, the Superleggera has top-spec Ohlins 43mm inverted forks, Ohlins' familiar TTX36 rear shock, and scrumptious Brembo radial brakes front and rear.
Anything else?
Oh yeah, the Superleggera has an uprated electronics package, too, which now includes the latest version of Ducati's switchable traction control, Ducati Slide Control (DSC), wheelie control, cornering ABS, launch control, quick-shifter (up and down) and data analyser, all of which is adjustable via the bar switchgear.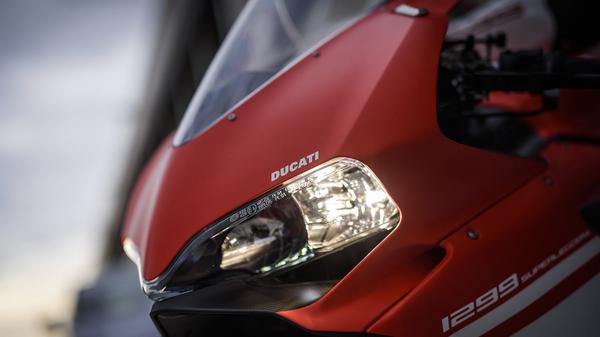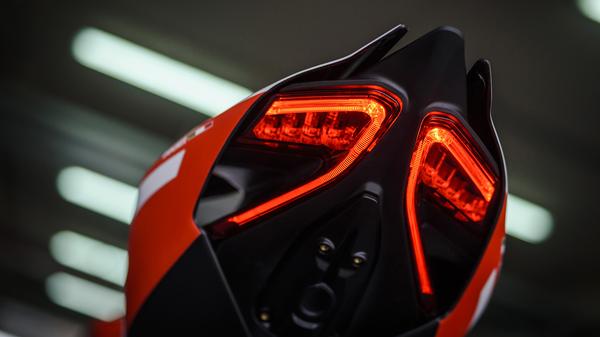 How does it compare to other top end sports bikes?
Considering the 'normal' top spec Ducati 1299 Panigale R was already pretty much top of the superbike tree, the new Superleggera promises to take things to an entirely new level, both in terms of performance and mouth-watering desirability. That said, other recent surprise unveilings mean it might not quite have things all its own way. BMW, for one, has also recently unveiled its own carbon-fibre framed wonder – the HP4 Race – although as a prototype not yet confirmed for production, and as a track-only machine, Ducati won't be having too many sleepless nights…
How many are they going to build?
Like with the previous 1199 Superleggera, 500. And each one has a special, limited edition aluminium plaque mounted on the top yoke showing its production number.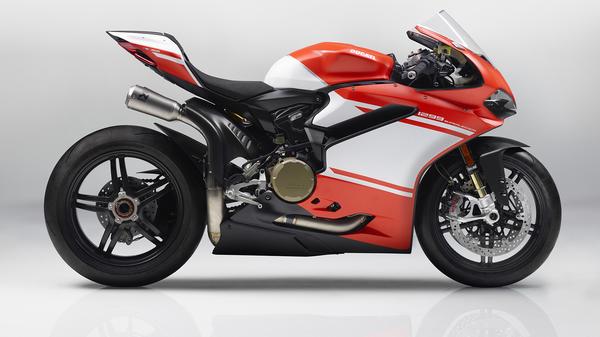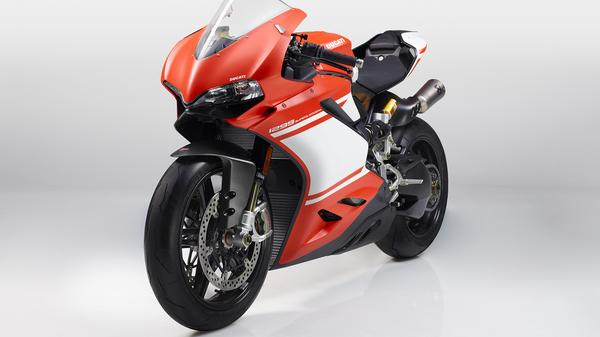 Surely they're all already sold out?
Unfortunately, yes, all 500 have been snapped up, just like its predecessor. And that's despite the eye-watering £72,000 price tag. Still, it's nice to dream, eh?