Advice
Can I ride an e-scooter legally?
As the UK prime minister has encouraged people to avoid public transport, lots of people are looking for new ways to get about. What are e-scooters, are they legal and where and when you use one?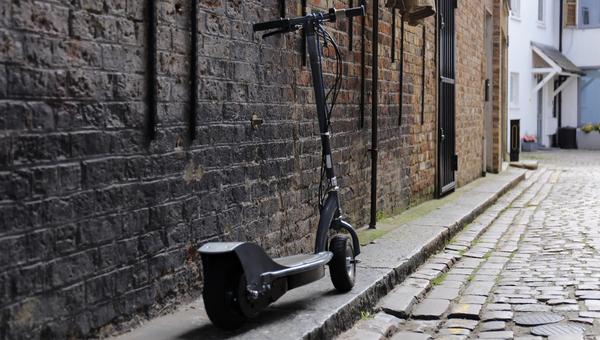 What is an e-scooter?
An e-scooter is a two-wheeled scooter with a small, electric motor, allowing you to go faster than a scooter without an engine.
You can buy an e-scooter in the UK, they cost anywhere between £100-£1000+.
Are e-scooters legal in the UK?
At the moment, you are permitted to buy an e-scooter but you are not allowed to ride it on a UK public road, cycle lane or pavement. Anyone who rides an e-scooter on a UK public road, cycle lane or pavement is committing an offence.
At the moment, the only place you are legally allowed to use an e-scooter is on private land, with the permission of the landowner. At the moment, e-scooters are classified as Personal Light Electric Vehicles. The reason why these e-scooters are not legally allowed on public roads or in public spaces is that they have a low maximum speed (15mph), which would be dangerous to use in traffic.
How does this differ to non-electric scooters and electric bikes?
The law which covers battery-assisted pedal cycles doesn't cover e-scooters at the moment, but there have been suggestions the government may regulate them in a similar way to battery-assisted pedal cycles in future.
Normal scooters, those without motors, are not allowed on pavements or cycle paths - but they can be used on roads. Electric motorbikes or electric scooters would be allowed on roads but you would need the appropriate licence, MOT, insurance and valid tax.
Will e-scooters ever be allowed on UK roads?
The Department for Transport is looking to trail an e-scooters rental scheme ( similar to those seen in European cities) across England, Wales and Scotland.
In response to the COVID-19 pandemic, the government "is consulting on urgent legislation to allow trials of rental e-scooters to commence more rapidly and in more areas than initially planned." The COVID-19 pandemic means that the government and councils have had to explore how to use more 'green transport.' The UK government have said, "to support this and to help mitigate reduced public transport capacity e-scooter trials will be brought forward." You can read more about this on
Gov.uk here.
However, even when these trials start it will still be illegal to use privately owned e-scooters on the road, cycle lanes and tracks and pavements.
Can I be fined for using an e-scooter?
If you use a privately-owned e-scooter on any public road, cycle lane or pavement - you can be fined.
Once these trials start, if you used a hired e-scooter outside of any trial areas, you could be fined too. If you were fined this would be a £300 fixed-penalty notice and you would get six points on your driving licence.
I want to use an electric scooter on the roads, what should I buy?
If you would like to use a scooter or motorbike on the roads but still do your bit for the environment, you could look into buying an electric scooter.
You will need an appropriate licence, MOT, insurance and valid tax to ride a scooter on the roads. You can browse electric scooters and motorbikes
on our site here.