Advice
Buying A Bike In Light Of Euro 5
If you're thinking about buying a motorcycle anytime soon, there's one phrase you need to get your head around first - Euro 5 emissions. Following on, perhaps unsurprisingly, from Euro 4 emissions, this new stipulation is set for all new bikes in January 2020. Old bikes beware, though, because January 2021 sees euro 5 rolled out across the board...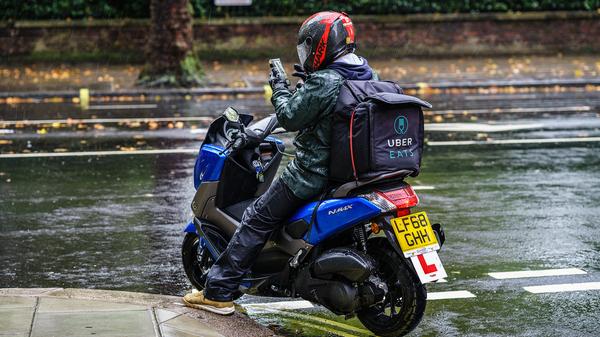 Words by: Auto Trader
Published on 19 November 2019 | 0 min read
Anyone who's been on the biking scene for a while will know that the rollout of Euro 4 was something of a faff. While no one's saying regulations to help the environment are bad, they do cause a fair bit of strife in the motorbiking world. And, with Euro 5 emissions on our tails, that could become a problem if you're looking to buy a bike anytime soon. The last thing you want is an old model that's no longer fit for use by the time 2021 rolls around!
The good news? We're going to talk you through everything you need to know about Euro 5, and how it impacts your bike buying journey.
The long and short of euro 5 emissions
So, what exactly are Euro 5 emissions? Anyone familiar with Euro 4 should already pretty much understand this concept. In short, the rather punchily named 'Regulation (EU) No 168/2013 on the approval and market surveillance of two- or three-wheel vehicles and quadricycles' is in place to reduce vehicle emissions. Euro 5 regulations are just tightening that band, with emissions limits going down by about a third on average.
Given that the European motorcycle scene is pretty big business, these changes are set to impact production as far as the US. You could say that it's sort of a big deal! The problem is that, as Michael Rylan of Ricardo Motorcycle is all too aware, production costs rise as emissions regulations tighten. In fact, Euro 5 stipulations on non-methane hydrocarbons are proving especially problematic for top bike designs. It isn't all bad news, though, as Ryland's colleague Paul Etheridge also states, '"We've been living with [Euro 5] for years! It's quite interesting how different customers have approached it in terms of seriousness and timing. We've done several Euro 5 projects for various customers around the world.' While this regulation may be new to us, then, bike engineers have seen this change coming since way back in 2013. But, what does this actually mean for your bike buying journey?
Is this the death of old bikes?
Perhaps most pressingly, consumers considering an older bike model should consider what Euro 5 means. The biking community, on the whole, is toting this as 'the death of old bikes,' but is that altogether accurate?
Admittedly, the future doesn't look favourable for all models. Ryland states, 'A few people are going to have to make the tough decision of dropping some of their engines for Euro 5.' That said, all might not be lost. According to Michael Ryland, the answer to keeping old bikes in circulation is to use fewer engines across a broader spectrum. Anyone looking to buy before new regulations are rolled across the board will most pointedly want to note that air-cooled engines look most on the verge of threat due to expense issues when bringing bikes up to scratch. 'The problem is temperature control,' Ryland says. 'In effect, as soon as an air-cooled bike starts moving, you've got 100% of the cooling, so it will take longer to warm up. Also... it starts to produce more NOx as the combustion chamber reaches higher temperatures than the equivalent water-cooled engine." Hybrid technology, too, has come to a standstill in light of upcoming regulations. Manufacturers are finding that both the cost and weight of hybrid models simply aren't efficient compared with all-electric counterparts.
Euro 5 and a new wave of biking tech?
But, Euro 5 needn't be all bad news. In fact, these changes have seen some pretty outstanding new tech arriving on the bike market, too, including:
Variable valve timing
Already used on top models like the Suzuki GSX-R1000, variable valve timing alters the time of a valve to improve fuel economy and emissions. According to Etheridge, other benefits are on offer, too, including-
- Improving the torque curve shape - Drivability - Combustion stability Sadly, cost and sizing issues have prevented manufacturers from rolling these out. But, is that set to change thanks to Euro 5? According to Etheridge, yes. 'It's a no-brainer,' he says. 'For a super bike, you've got to have it for the future.'
OBD Stage II monitoring systems
OBD stage II monitoring systems have been a critical requirement of Euro 5 since conception. By monitoring key sensors and control systems, these measure intake, fuel systems, and exhausts. Similar systems have been used in cars to help consumers improve efficiency for a good few years now, but the biking world has had some trouble catching up.
Etheridge explains, '"It's not simply carrying across technologies developed for automotive to motorcycles; it's more complicated than that.' Due to excessive feedback and unique biking challenges, delays, and issues have been rife in development for years now. Still, Euro 5 standards have stood firm. Anyone buying a bike to last past January 2020 is going to need to look out for this clever bit of kit.
A final word on Euro Number 5
Does Euro 5 mean the death of motorbikes? We don't think so. While any bike shopper right now needs to take unique challenges and tech into account, these changes could bolster rather than damage our biking love. What's more, you're on the cusp of some of the most exciting biking revelations in a good few years at the end of 2019.
Care must, however, be taken when buying older models. While adjustments can be made to some existing bikes, many look set to fall on the discontinuation line. With these bikes needing to be off the road by January 2021, even a bargain could soon come back to bite you if you discard Euro 5 at this crucial moment in biking history.