Expert Review
BMW S1000RR Super Sports (2015 - 2018) review
The original S1000RR revolutionised superbikes in 2010. This latest third generation version keeps it at the top of the tree.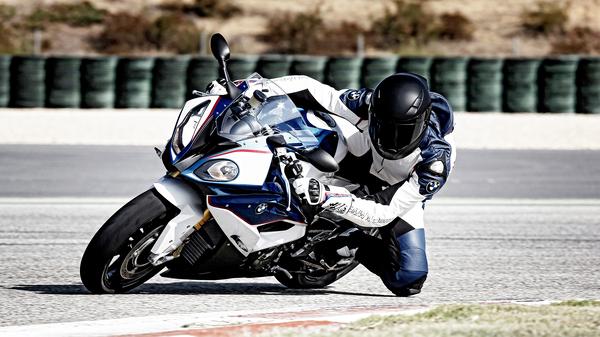 Words by: Phil West
Published on 17 November 2015 | 0 min read
The Auto Trader expert verdict:
BMW came from nowhere to leap to the top of the superbike tree with its first awesome S1000RR in 2010. Although conventional in layout (transverse four, twin spar alloy frame etc), its class-leading power and electronics have kept it there ever since. This latest, third generation version, looks familiar but is improved in every way.
Reasons to buy:
Faultless all-round sports ability
Brilliant and ultra-sophisticated electronics package
BMW build quality and customer service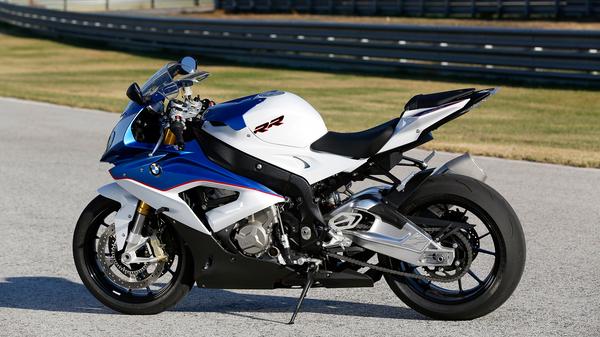 Design
Despite BMW's history of innovation and alternative technology (eg Telelever) when it came to its first superbike the German marque was utterly conventional, the S1000RR following a familiar transverse four engine/alloy twin spar frame/telescopic forks/monoshock rear suspension formula. Instead, what set it apart in 2010 (and ever since) was the sheer potency of its execution, its ultra-sophisticated electronic rider aids and optional extras and its quirky, 'assymetrical' styling, most obviously its non-matching headlamps and, fairing vents and so on.
Expert rating: 4/5
Riding position
Rider ergonomics are typical litre-class superbike in looking fairly extremely canted forward. In truth, however, many aren't as extreme as this looks and the RR's among the roomiest of this type. No sofa, admittedly, the seat's fairly thin and your wrists will eventually ache with just 'normal' riding, but for the type it's pretty good. Better yet, being a high-end BMW, the RR's more adjustable than most as well.
Expert rating: 5/5
Practicality
The RR's a full-on superbike so there's only so much practicality you can reasonably expect. The riding position is fairly no-compromise, weather protection and comfort is minimal, there's no luggage provision (nor much for a pillion either truth be told) and it's neither comfortable or at its best when merely commuting or cutting through town traffic. That all said, the RR also functions perfectly, fuels well even from very low down and is nowhere near as full-on as its image suggests – it's surprisingly easy to ride and even has options like heated grips and cruise control.
Expert rating: 4/5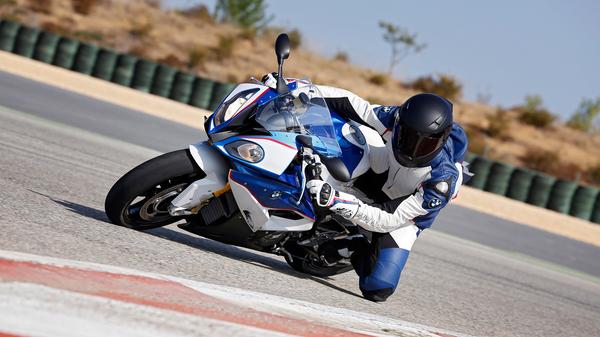 Performance & braking
"

This is near-as-dammit the fastest superbike around

"
Updated with a new top end in 2015 the 999cc four now delivers a breathtaking 199bhp. Fierce as that sounds there's also a broad spread of torque and the updated electronics (power modes, anti-wheelie, traction control and more) means there's little to fear. This is near-as-dammit the fastest superbike around but is also less intimidating than more extreme superbikes like, say, Aprilia's RSV4, Ducati's Panigale or Yamaha's latest R1. Brakes are the ubiquitous, virtually faultless and immensely powerful radially-mounted Brembos.
Expert rating: 5/5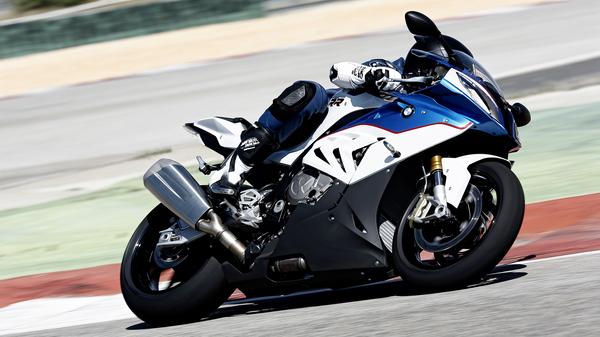 Ride & handling
"

This is about as extreme, sport-focussed and firm as bikes get

"
Again, the RR is a cutting-edge superbike, so this is about as extreme, sport-focussed and firm as bikes get. Updated with a lighter frame, sharper geometry, longer wheelbase and revised forks and shock, the latest RR delivers brilliantly sharp handling. Instead what sets the latest RR apart from the pack, however, is its cutting-edge electronics and optional and brilliant semi-active suspension system, which gives a plusher ride than most.
Expert rating: 5/5
Running costs
BMWs and cutting-edge superbikes do not combine for a cheap ownership proposition. With nearly 200bhp on tap you can expect a healthy appetite for consumables such as tyres, chain, brake pads and so on, insurance isn't cheap, fuel consumption is higher than most and servicing is more expensive than most as well. On the plus side, BMW residuals are also better than most and the RR remains in strong demand so depreciation won't be too much of a problem.
Expert rating: 4/5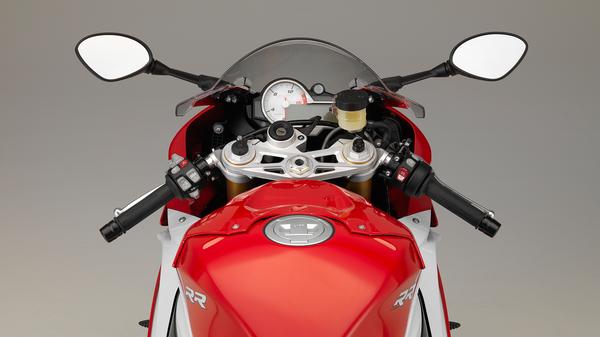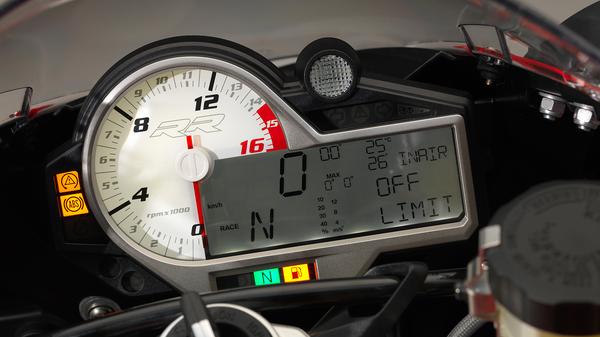 Reliability
On the whole, reliability across all three variants of the S1000RR, is excellent, partly due to BMW going overboard on its original testing. Before even going on sale in 2010, 300 pre-production examples were extensively tested both on road and track worldwide. Early examples of the first, original model had some problems with warping front discs, which was traced to the discs not being the correct thickness. Apart from that it's been largely fault-free.
Expert rating: 5/5
Warranty & servicing
The S1000RR, like with all current BMWs, follows the industry standard in having a two-year, unlimited mileage warranty. Service intervals are fairly typical, too. First oil and filter check comes at 600miles, with minor services (filters, fluid levels etc) every 6000. Major valve clearance services are a healthy every 18,000 miles.
Expert rating: 5/5
Equipment
As with most BMWs, whose base bikes are sparsely equipped but come with a huge list of extra cost optional extras, the question with the S1000RR is not so much 'What has it got?' as 'What can it have?' That said, as a high end superbikes, the RR is pretty well equipped even as standard with electronic rider aids, top spec cycle parts, a fancy dash and so on. On top of that you can then add: electronic suspension, quickshifter, auto-blipper, launch control, heated grips, cruise control and much, much more…
Expert rating: 4/5
Why buy?
If you're in the market for a superbike, the S1000RR is fairly irresistible. Not only is it arguably the best performing on road and track in one of the mostly hotly-contested categories of all, it also has all the added appeal in terms of kudos, quality and customer experience that the famous BMW badge brings with it. There's only two things counting against it, in out book: the RR hasn't the looks or exotic allure of some, mostly Italian, rivals, and, once fully-loaded, it's not at all cheap.
Expert rating: 4/5