Expert Review
BMW R1250RS Sports Tourer (2019 - ) review
BMW's reintroduced sports-tourer version of its big boxer gets a significant update for 2019 by way of not just the new ShiftCam engine but also refreshed looks, TFT screen, LED lights and more – it's a great all-rounder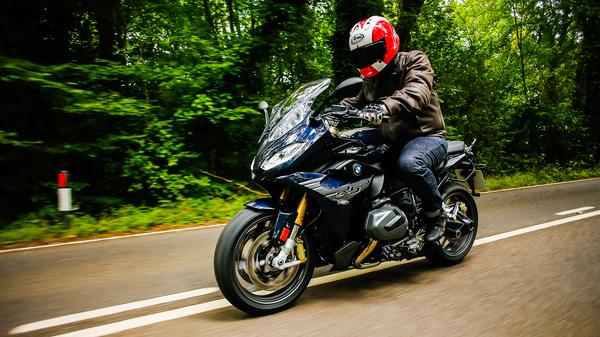 Words by: Phil West
Published on 4 October 2019 | 0 min read
The Auto Trader expert verdict:
True sports-tourers are thin on the ground these days but the updated RS is probably the best thanks now to 136bhp, ESA, an adjustable screen and lots of BMW class and touring options
Reasons to buy:
Genuinely sporty and touring
Uprated 136bhp ShiftCam powerplant
Improved fairing and slick TFT screen
Design
BMW reintroduced its RS sports-tourer variant of its boxer twin in 2015 in R1200RS form and with a half-fairing, flexible 125bhp and great ergonomics and options was a great road bike if one that failed to stand out as much as BMW would have liked. This update lifts it up another level. The new ShiftCam 1250 engine boosts performance by a significant 10%, there's a classy new TFT dash, new fairing with revised styling and LED lights, an adjustable screen and ESA and other options. As such, it's an even better sports-tourer, better looking and better specced although we're still not sure it stands out enough in BMW's range to gain the popularity its abilities deserve.
Expert rating: 4/5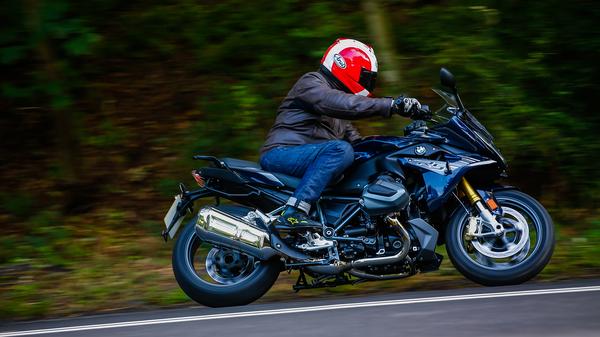 Riding position
Pretty much faultless. And even if we could criticize, with optional different seat heights and more, we reckon you could tailor the R1250RS to be perfect anyway. A roomy, but slightly forward, sporting cant, an adjustable, effective screen, optional heated grips, a substantial yet somehow slim feel at the same time and a comfortable seat (for two) adds up to exactly what you want from a sports-tourer – and more besides.
Expert rating: 5/5
Practicality
Road bikes don't get much more versatile. Although they seem to have fallen out of fashion if favour of adventure machines, sports-tourers remain road motorcycling's do-it-all machines and the latest RS is right up there with the best, reminding of Honda's peerless VFR of the '90s, and praise doesn't get much higher than that. Easy and comfortable to get on with, the RS is not just an able commuter and in its element around town thanks to its comfort, flexibility and manageability that defies its size, it makes a brilliant long-distance tourer thanks to its adjustable weather protection and luggage and comfort options. While on top of all that you can firm the suspension up with a press of the (ESA) and enjoy its full new 136bhp, easy steering and great Brembo brakes should you want to use it as a road-relevant sports bike. Few bikes do more as well.
Expert rating: 5/5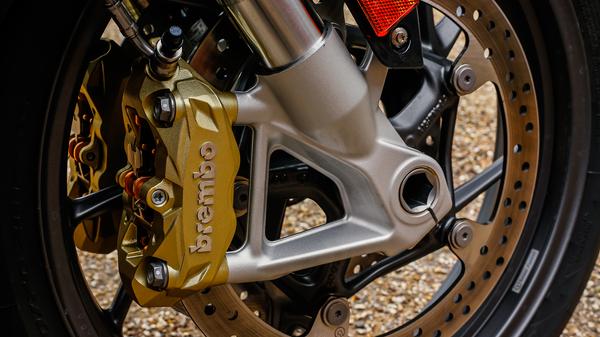 Performance & braking
The enlarged, ShiftCam boxer twin's power output is up from 125 to 136bhp, torque raised by 14% across the board, the three riding modes (Rain, Road, Dynamic) have been widened to heighten the difference and it all works seamlessly enough to make it a brilliant road sports machine. Yes, it's no featherweight, extreme, 150bhp+ missile but that wasn't the idea. For all round, real world use it more than delivers. The only doubt in our minds is that it's still shown up a little by BMW's own, brilliant (and also due an update) 160bhp S1000XR. The Brembo brakes, meanwhile, are simply faultless.
Expert rating: 4/5
Ride & handling
Again, there's so much flexibility and adjustability the R1250RS is impossible to fault here. In terms of ride, that's largely down to its brilliant ESA electronically adjustable suspension. 'Comfort' softens off the damping and gives a plush, if slightly wallowy when pushed, ride. But if that's the case, prod it into 'Dynamic' and it all firms up and becomes an acceptably taut, sharp, sportster. Throughout it all the steering is intuitive, neutral and precise and stability is total. No hardcore sportster, maybe, but then it was never meant to be. But as a classic, natural and enjoyable sports-tourer that can truly be switched between proper sumptuous tourer and engaging and enjoyable road sports machine, there's currently none better.
Expert rating: 5/5
Running costs
Premium machines such as large capacity BMWs can never be expected to be any kind of cheap option but the big, flexible, boxers complete with maintenance-free shaft final drives are better than many. There's no chain, it shouldn't have as voracious an appetite for tyres and brake pads as full-on sports machines with more power; although the purchase price of this top-spec Exclusive version is nearly £14K (the base version is just over £12K), residuals are better than most brands and it's the sort of bike that tends to get looked after by more mature owners, as well.
Expert rating: 4/5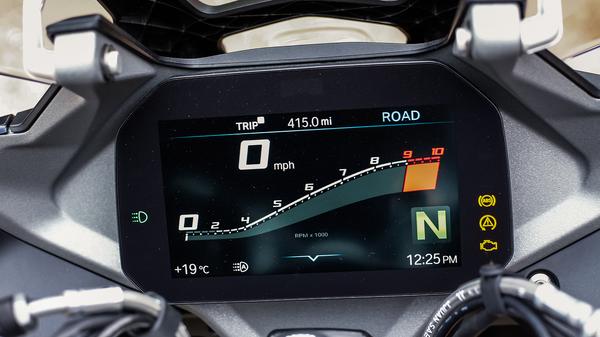 Reliability
Impossible to be certain, as the enlarged, ShiftCam version of the boxer twin is new this year and there's little precedent. But at the same time BMW's boxers generally have a pretty enviable reputation for durability so we'd have little to fear. Chassis and cycle parts have a similarly good reputation and little has changed with this model over the old 1200, which had no reported weak spots. On top of that, as mentioned elsewhere, BMWs generally have a good record. We're just reserving judgement on the new elements, such as the engine and TFT screen.
Expert rating: 4/5
Warranty & servicing
Although an updated model, the new RS gets the same powertrain as the rest of the big boxers including the hugely popular GS adventure so there's no reason for our opinion to be any different here. Servicing, being an exposed boxer twin with shaft drive, is far easier than many more complicated layouts and although you pay a premium being a BMW it shouldn't put anyone off. In addition, as with that bike, the RS also benefits from BMW's recently extended three years, manufacturer-backed, unlimited mileage parts and labour warranty, which should give most ample peace of mind.
Expert rating: 4/5
Equipment
With BMW's, equipment levels are sometimes a question of 'How long is a piece of string?' such is their vast extra cost options possibilities. But it's what you get as standard that's important here. Yes, the base version gets the nice new TFT screen, hill start control, two riding modes, adjustable screen and more but it's the higher spec Sport and Exclusive versions, which come with things like ESA, heated grips, extra modes and more which really extend its versatility as a sports-tourer and are the ones to have – but you do pay for the privilege.
Expert rating: 4/5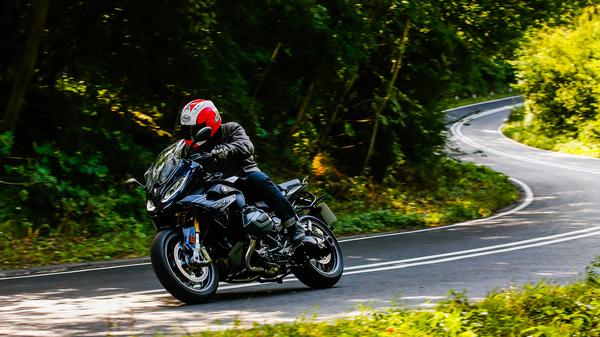 Why buy?
With the apparent demise of the sports-tourer genre in favour of adventure bikes like BMW's own hugely-popular GS there's an argument that bikes like the RS have lost much of their relevance – but the RS's sheer brilliance defies that. It's a fact that few adventure bikes ever get ridden off-road and as a road bike the RS is a brilliantly versatile, comfortable, well-equipped and engaging machine. Best of all, the new engine and spec make it better than ever and with three variants to choose from you can specify exactly kind of sports-tourer you want. Once you do, plus a few BMW extras, you simply won't want for anything else.
Expert rating: 4/5