Expert Review
BMW R1250GS Adventure Adventure (2018 - ) review
The definitive and best-selling full-bore adventure bike has just got better yet thanks to 84 extra ccs, BMW's clever new 'ShiftCam' valve intake system and a resulting healthy boost in both power and torque across the board.
The Auto Trader expert verdict:
Available new from £14,420
More, more, more. If the base BMW GS is the benchmark adventure bike and the Adventure variant, with bigger tank, longer suspension and more global ability is, simply, more of the same, 2019's updated version, with bigger engine and usefully more performance everywhere, gives it extra still.
Reasons to buy:
All-round performance improvement
Proven extra stature and range of Adventure variant
Fancy new TFT dashboard
Design
The GSA is the 'Adventure' variant of the version of the best selling BMW R-GS and even in 1200 form was already Auto Trader's adventure bike of 2018 due to its blend of versatility, class and equipment. But for 2019 it's even better yet thanks to BMW's new, 84cc larger, 'ShiftCam' version of its boxer engine. If the old GSA could be criticized at all, it would have been for slightly uninspiring and unexciting performance. Now, with torque and power boosted across the board, it's even closer to perfection.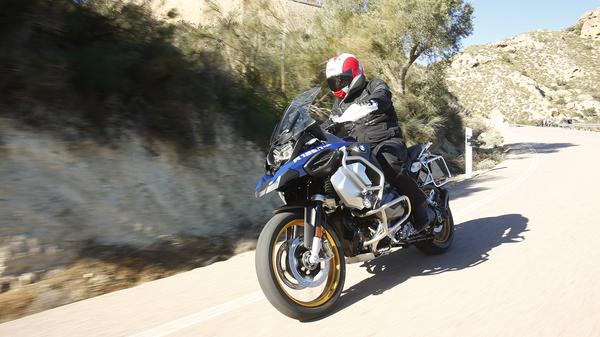 Riding position
Apart from the engine change, the new GSA is virtually identical to the 2018 version meaning its riding position is unchanged, too. We gave that version 5/5 and there's absolutely no reason to change that with the new version. Yes, the GSA's tall and awkward for shorter riders (although there is some adjustability), but if that were much of an issue you'd go for the lower, slightly smaller GS. Otherwise it's roomy, commanding, comfortable, manageable (mostly) and offers plenty of weather protection, too.
Practicality
As we said last year, the big GSA is a Swiss Army knife among motorcycles, and again there's no reason to change that view with this new, larger, 1250 version. When it comes to versatility not much comes close. Tourer, commuter, sports ability, even off-roader, the GSA does it all while, depending on the level of spec you go for, it comes equipped with pretty much everything you can imaging, too. No wonder – despite its sometimes hefty price – they're so popular.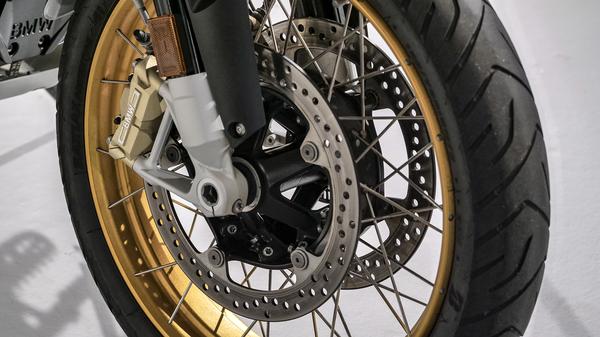 Performance & braking
We gave the old 1200GSA 4/5 here ¬– one the few aspects where it didn't get the full house. Now that, too, is pretty much without complaint. The enlarged engine gets 'ShiftCam' which helps boost both power and torque significantly across the range. The result is not just more excitement, but added practicality and ease of use AND more smoothness as well. No longer is outright performance one of the few criticisms of the GSA.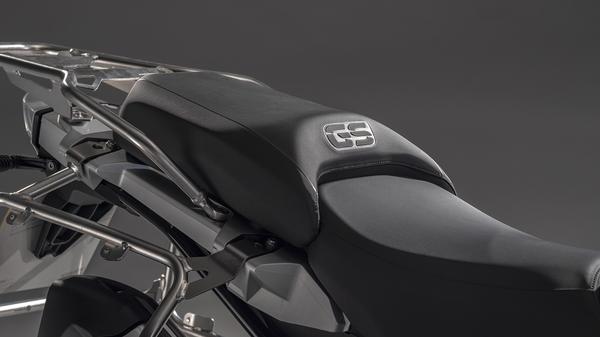 Ride & handling
With the GSA's chassis effectively unchanged in 2019's transition from 1200 to 1250 there's nothing new to report here. But then, with the old version already getting 5/5, nor was there any need. Admittedly, the 'A', with longer travel suspension, bigger tank, taller seat, extra weight and more expansive bodywork than the standard 1250GS, struggles a little for it, but if that's an issue you wouldn't go for it anyway. But if you take all that into consideration, there's no denying the GSA is an able (if tall) performer: plush and commanding and yet also far more nimble and fun than its sheer size would suggest.
Running costs
Another area where, realistically, there should be no change between the outgoing GSA and this new version – so we've rated it identically accordingly. Yes, the premium BMW experience the GSA offers is never going to be cheap, but as always this is offset by impressive residuals, shaft drive and still relatively soft performance (although it is a step up from before). Again offsetting that slightly are impressive claimed fuel consumption figures of around 59mpg.
Reliability
The new 1250GSA's 'ShiftCam' engine is so new it's impossible to be certain but, on the whole, the big boxer has a decent record and we see no reason to be pessimistic. On top of that, although there have been the occasional scare stories, this boxer unit has on the whole proved incredibly successful and popular and now, thanks to the extra performance, it looks set to continue for a good while yet.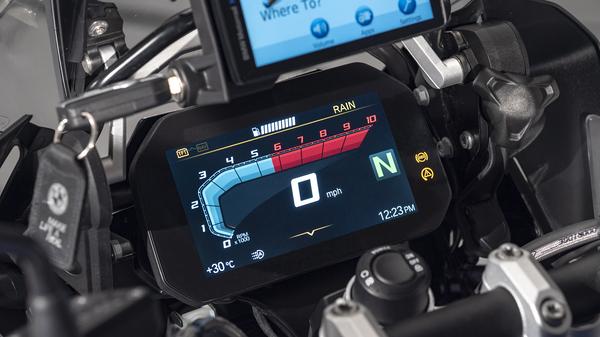 Warranty & servicing
Again, we gave the outgoing 1200GSA 5/5 in this respect and, although it's early days yet with this uprated engine and, as we write, details on service intervals and costs are not available, we've both no reason to be pessimistic and, in fact, are actually encouraged by BMW's recent introduction of an extended, three-year/unlimited mileage, parts and labour, manufacturer-backed warranty, which is conspicuously better than the industry standard of two years.
Equipment
For a bike that, not only is more highly specced than the already lavish R1250GS and has the option of coming with pretty much everything under the sun (for an added cost, admittedly), it'd be a folly to give the GSA anything less than 5/5 here. The big bonus in standard trim is the new TFT screen that only introduced towards the end of the 1200's reign, while other goodies, such as ESA, multiple riding modes, quickshifter and much, much more are all desirable. You pays your money, you takes your choice…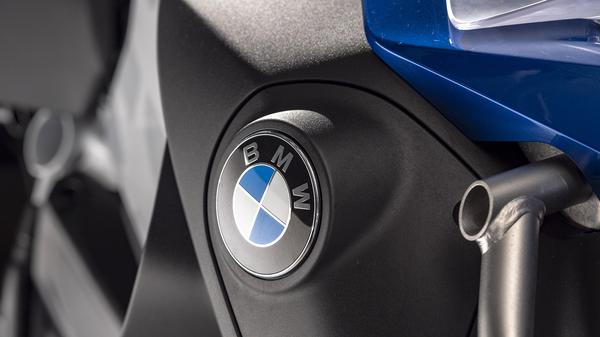 Why buy?
It's not difficult to make a case for the standard GS as the pretty much perfect all-round motorcycle, offering style, versatility, prestige, fun and equipment in equal measure. The bigger, taller GSA version gives you more although it comes at a price and is undeniably a taller, more awkward machine. But both, thanks to the new 'ShiftCam' engine and the performance improvements it brings, are a significant step forward. Which you go for is down to you…