Expert Review
BMW R1200GS Adventure Adventure (2017 - ) review
The adventure version of BMW's class-defining GS has been the benchmark adventure bike for decades and, since 2013, led the way for refinement, sophistication and versatility. This latest updated version keeps it ahead of the pack.
The Auto Trader expert verdict:
Available new from £13,408
A Range Rover Vogue among adventure bikes: Definitive, ultra refined and with an immense spec. The standard GS remains a best seller for good reason and was updated with improved electronics and TFT screen in 2017. The big-tank, more rugged, more off-road Adventure variant is the ultimate version of the breed and gets these same updates (and more) for 2018. The adventure bike by which all others are measured.
Design
Huge popularity means the GS and GSA are ubiquitous and one of the most familiar bikes around but being the definitive adventure bike is no bad thing. Low CofG boxer engine, shaft drive, adjustable comfort, huge options list and the BMW badge are the gloss on the GSA's huge versatility. Originally oddball looks, meanwhile, have become the class template. As a piece of design it works brilliantly. As a distinctive motorcycle, few are so recognizable. While if you want individuality you can personalize via BM's massive options list. What's not to like?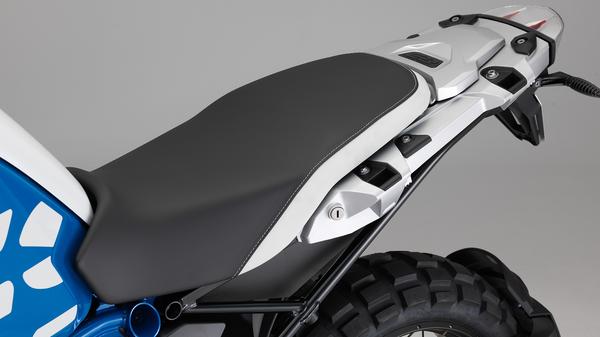 Riding position
The 2018 version is unchanged from before but then if it wasn't broke, etc…The GS (and it's many rivals) have proved hits partly for being upright, comfortable, versatile bikes but with a more exciting image than sports-tourers or tourers - a bit like SUVs compared to estates in the car world - and the GS remains probably the best of the bunch thanks to its adjustable seat height (and optional heated seats); adjustable bars (and optional heated grips) and adjustable screen - you get the idea. The Adventure version is taller, with a much fatter 30-litre tank so can be more ungainly for shorties but its comfort is uncompromised and it also has even more body panels to improve weather protection.
Practicality
Yes the GS and GSA is a Range Rover among motorcycles, with all the versatility that implies, but it's also something of a Swiss Army knife, too - depending on the level of spec. Touring ability? Oh yes, especially with luggage options. Capable of cutting through town? Certainly: the upright riding position, great leverage from the wide bars, high riders' eye view and low CofG all help here (although in Adventure trim it is, admittedly, a slightly ungainly beast). Sunday sportster? More than capable and a far better than you'd expect off-roader, too. In short, the GS/GSA does it all - no wonder it's so popular.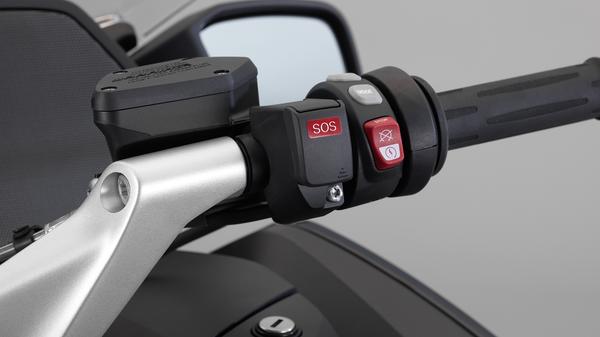 Performance & braking
The all-new, liquid-cooled, boxer twin powerplant introduced in 2013 is good for a healthy, flexible 125bhp and none of that suffered with 2017's tweaks (new exhaust, engine mapping etc) to comply with Euro4. Better still, can bus electrics and ride-by-wire ushered in a new era of electronics and rider modes. Updates for 2018 take this further with options for hill start control, Pro riding modes and more. The overall feel, though, is unchanged: hugely refined, flexible and still perky drive that suits all occasions (most simply won't want the extra 40bhp some rivals offer, although it has to be acknowledged) while the ABS-assisted Brembo stoppers are simply beyond criticism.
Ride & handling
In a sentence: the GS and GSA are both classy, plush, intuitive, surprisingly nimble and, more than anything, refined - and that's just in base, stock trim. Since 2013 the latest GS brothers have continually impressed for delivering a ride and handling far better than its familiar, conservative looks suggest and this is all improved even further if you opt for BMW; s brilliant, latest Dynamic ESA (Electronic Suspension Adjustment) which is both switchable and semi-active so responds in real time to use and loading. Phenomenal.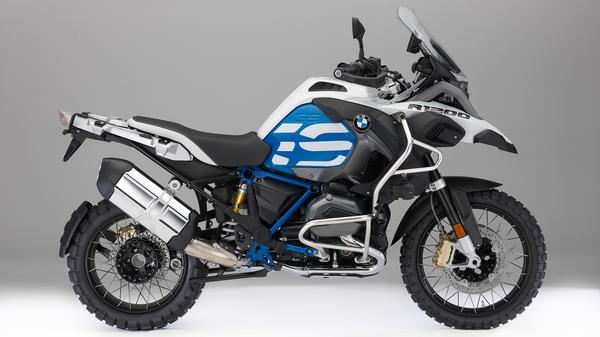 Running costs
OK, admittedly, high-end BMW ownership is never going to come cheaply. There's a premium to be paid for the badge, spec and dealer experience, after all, but GS and GSA ownership shouldn't make you shrivel, either - as proven again by its huge sales success. Slightly softer performance than many bikes in this class is rewarded with reasonable consumption of fuel and consumables; there's shaft drive so no chain replacement to worry about plus, despite the high-ish initial price, GS residuals - especially of fully-laden versions - are market-leading as well.
Reliability
It's be naïve to suggest GS's are perfect - they're not, and have had their fair share of recalls and warranty issues. That said they're no worse than most and five years into this latest liquid-cooled version, the GS and GSA are also sumptuously and reassuringly refined and benefit, obviously, from BM's usual quality standards. High mileage really isn't an issue and as long as the service history is good and they're well cared for (but look out for off road dings) there's really nothing to worry about.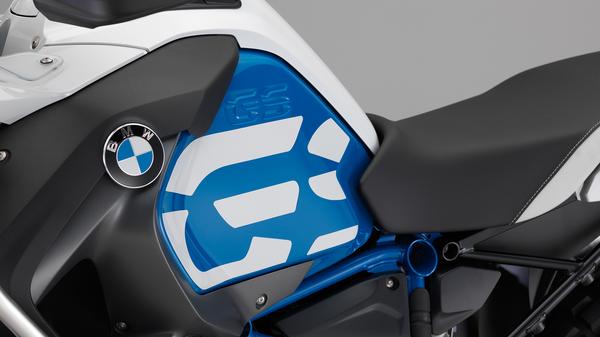 Warranty & servicing
I was about to write that the GS and GSA, like most BMWs are fairly typical for mainstream motorcycles but recently they've become better than that. The standard service plan requires a familiar 6000 miles/minor, 12,000miles/major schedule, which actually lags slightly behind, say, Ducati's latest Multistrada, but this is more than compensated for by BMW's recent introduction of an extended three-year, unlimited mileage, manufacturer-backed, parts and labour warranty, which now conspicuously betters the industry standard of two years.
Equipment
In typical BMW fashion, whether talking about bikes or cars, this is a little bit of a 'how long is a piece of string?' question. In other words, in stock, base form, the GS, like all BMs, is actually fairily basic. But that's irrelevant: no-one buys those. In terms of model packages, though, plus further factory and dealer optional extras, the GS has virtually everyone beat with everything from heated grips to luggage to ESA and more available. Best of all, though, this new 2018 Adventure, now comes with a glorious, full-colour TFT flat screen display which is fully integrated with all the bikes systems and option and all toggleable through BMW's intuitive controls AND also a new 'Emergency Call' system, which will call an ambulance to your exact location for you if you crash and are incapacitated. 'Clever' is not the half of it…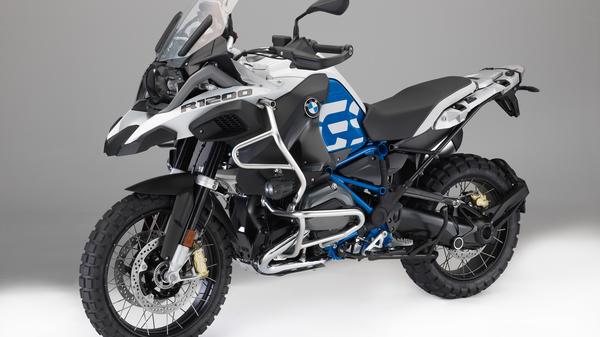 Why buy?
so popular, after all. But the Adventure variant takes that a step further still with towering presence, added off-road ability (thanks to the longer suspension) AND immense 400-mile fuel range. Now, for 2018, even that has got better yet. Not by much, admittedly, but the subtle revisions, new TFT screen and Emergency Call system give it even more class, lustre and appeal. More than ever it's not a case of 'Why would you buy a GS? But 'Why wouldn't you?'