Expert Review
BMW G650 Adventure (2007 - ) review
Revived single-cylinder trail bike was BMW's cheapest and most novice-friendly machine – until 2016's new G310R came along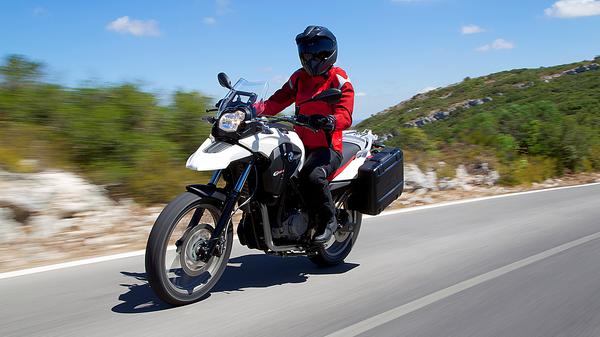 The Auto Trader expert verdict:
Available new from £5,372
Essentially a revived, face-lifted version of the old F650 (BMW couldn't call it the F again, as that name had since been allocated to its 650/800 twins), the G650 is an affordable (thanks to being built in Brazil), novice-friendly, entry-level adventure or trail bike. It's simple but stylish, easy to ride and a great introduction to BMWs – just don't expect particularly dynamic performance.
Reasons to buy:
Cheapest way into the BMW range
Easy-going single is practical and unthreatening
Adjustability and options mean one size fits all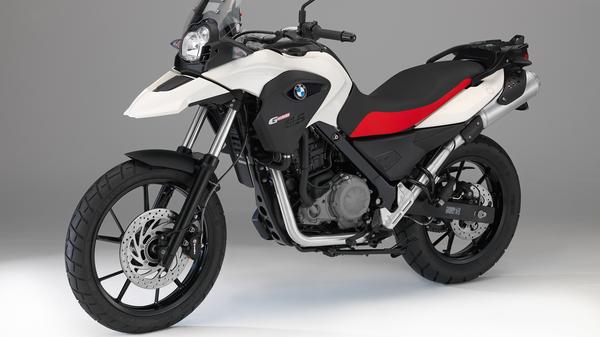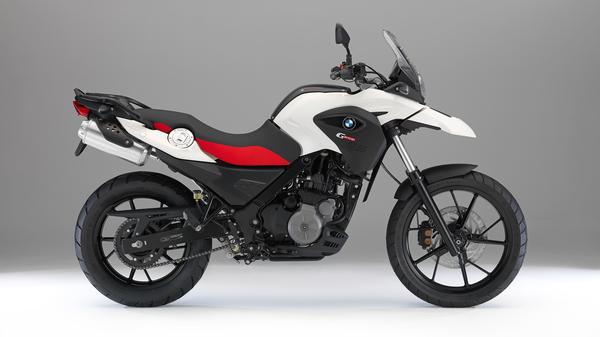 Design
The old F650, complete with its Rotax liquid-cooled single cylinder motor, was always a fairly conservative and conventional offering, but it works well and delivers what you expect. In updated 'G' form, new bodywork inspired by its bigger R1200GS brother brings its looks up to date, while the low (for a trailie) seat, long options list and BMW's reputation all make it a tempting buy as a first big bike.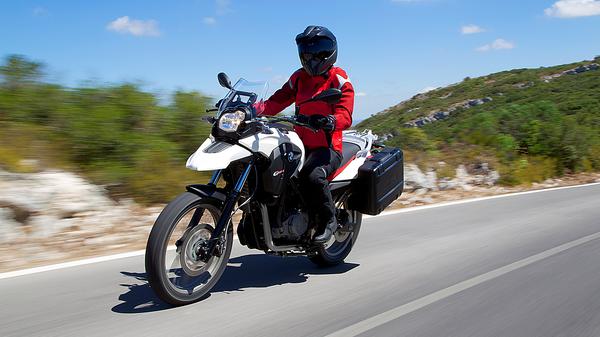 Riding position
"

The traditional downside of trail-style bikes is avoided by having a particularly low seat as standard

"
Classic, upright trail style with wide bars means the G650 is easy to get on with and very manouvrable – all of which is great for novices. Even better, the traditional downside of trail-style bikes – a tall seat which makes them awkward and ungainly for shorter riders – is avoided by BMW having a particularly low seat as standard. And, if that's still not enough, an even lower version (plus a further lowering kit) is available as a cost option.
Practicality
For most intents and purposes, especially over shorter distances and around town, bikes don't get much more useful and versatile than a middleweight trailie; and, the G650, being a BMW, is better than most of those. The upright riding position, plus slim and light proportions, means it's both easy to get on with and great through busy traffic; its tractable powerplant is flexible and punchy, and there are plenty of useful BMW options, such as luggage or heated grips, to make it even more versatile still. The main downsides are that, as a 650 single, it gets breathless over 80mph, limited comfort means it's only passable over longer distances, it's not much of a pillion bike, and most sportsters will easily show it a clean pair of heels.
Performance & braking
With just 47bhp on tap and a top whack around 100mph, the G650 is not the most thrilling bike ever, but as a novice's first big bike, it's enough to get you going without being intimidating. Its delivery is so flexible that it'll pull from virtually no revs, and it's pleasingly smoother than most singles, too, which often can be very 'lumpy'. Furthermore, all the controls are crisp and predictable. Braking, too, with just a single disc up front, isn't exactly power-packed, but thanks to the BMW's low weight, it's enough and operates progressively, with lots of feel. Exactly what newbie riders need.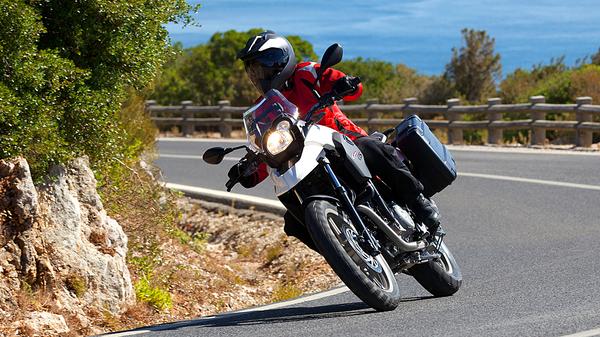 Ride & handling
"

The G650 is a proper dual-purpose bike and makes a decent off-roader

"
The G650 is light and easily manageable on-road, with plenty of steering leverage offered through the wide bars. The long-travel suspension and semi-knobblies can make it seem, like any trailie, a bit squishy and vague at speed, but most novices are unlikely to find these limits. The plus side to that is the G650 is a proper dual-purpose bike and makes a decent off-roader, at least at gentle speeds. So much so it's the bike of choice for most novices at BMW's own off-road school in Wales.
Running costs
BMW ownership is never the cheapest, but the G650 is about as cheap as BMWs get (or at least it was until the 2016 G310R was revealed). It's fairly cheap to buy and yet it has decent residuals and pretty good economy, is gentle on consumables such as chain, tyres, brake pads and so on and is cheap to insure as well. Entry into BMW ownership has never been so affordable.
Reliability
BMW has been working hard to restore its reputation for reliability and durability following a few blips in the early Noughties; and, thanks in part to its long history, there's been nothing to suggest the G650 is anything but solidly reliable. What's more, although engine production has now switched from Austria to China to keep costs low, the firm insists quality has not suffered.
Warranty & servicing
The G650GS has the standard BMW warranty of 24 months/unlimited mileage. Servicing is fairly typical, too, with minor services every 6,000 miles (after the first 600-miler) and costing around £180, followed by major, valve-adjustment ones every 12,000, which will set you back £300-350 or so.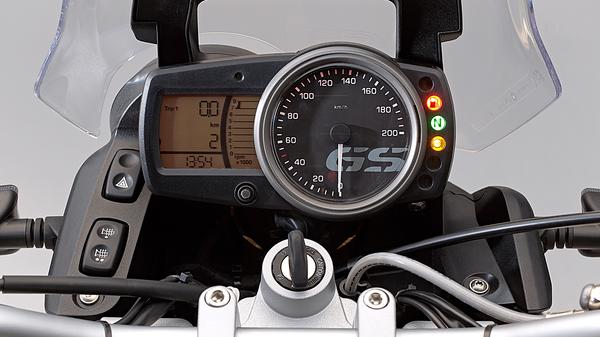 Equipment
"

Most buyers tend to load them up with extras from the extensive optional extras catalogue

"
BMWs are usually fairly Spartan in standard trim, with most buyers tending to load them up with extras from the extensive optional extras catalogue when they were first bought, and this is probably more true of the G650GS than most – there's not even a fuel gauge for example. That said, most used examples would be expected to be loaded up with the likes of heated grips, luggage and more.
Why buy?
If you want an easy-going, versatile, manageable and durable machine as your first big bike and hanker after the BMW badge and all that goes with it, you can't go far wrong with a G650GS. It's great value, useful, easy to get on with and the perfect introduction to the BMW experience. What's more, you can even take it off-road. Just don't expect a powerhouse, much sporting ability or a willingness for two-up touring.