Expert Review
BMW F850GS Adventure (2019 - ) review
As with the previous F800 there's now a big-tanked, more off-road Adventure version of BMW's middleweight GS which brings some of the global, do-anything appeal of its best-selling boxer big brother in a more affordable and manageable package.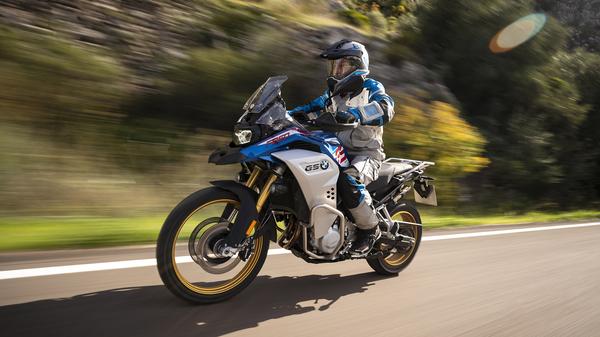 The Auto Trader expert verdict:
Available new from £10,605
BMW's 1200 and now 1250GS Adventure, with its bigger tank and more rugged, off-road appeal has been such a big hit, the smaller 850 now gets the same treatment. Not quite the same stature or charisma, maybe, but bags of ability.
Reasons to buy:
Uprated 800-850 performance
'Adventure' additions add long-leggedness
Huge options list (but you pay for them)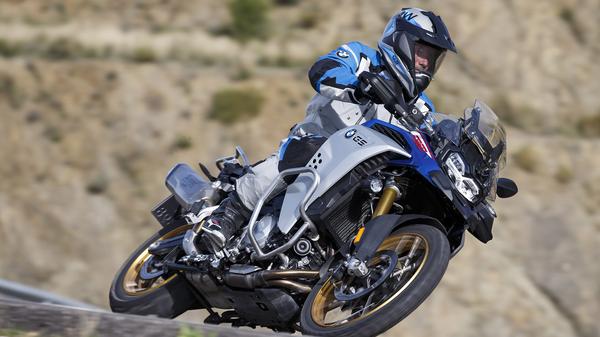 Design
BMW's middleweight, parallel twin version of the best-selling, boxer-powered 1200 GS may never have had the image and appeal of its bigger brother but on balance is arguably more real-world relevant. Now it's better than ever. Uprated to 850cc in 2018, up-specced and now offered in big-tanked, longer-suspension, more rugged Adventure trim, it's more versatile and better performing than ever. On the down side, its image is still a little bland and the standout items of its spec, such as the ESA electronically-adjustable suspension are mostly extra price options.
Riding position
Though taller than the standard GS, the F-Adventure is slim and mostly manageable because of it. More purposeful and aggressive than, say, a Triumph Tiger 800 or Africa Twin and sharper both off and on-road, it's still a credible, monster-mile machine, mostly thanks to that massive 23-litre tank. But make sure you get a tall screen for decent weather protection and the optional heated grips are a must for world travellers, too.
Practicality
Its sheer height always knocks it back a peg here but middle-class adventure bikes are all brilliant all-rounders, with most of the long-legged appeal of their bigger brothers but with added round-town manageability and usually better off-road skills. The new GSA is no different: it'll do it all, around town on M-way or in the dirt, the bigger tank and extra mud-plugging ability is welcome and if you splash out on some options and luggage there's not much it can't gobble up – as long as you live with its height.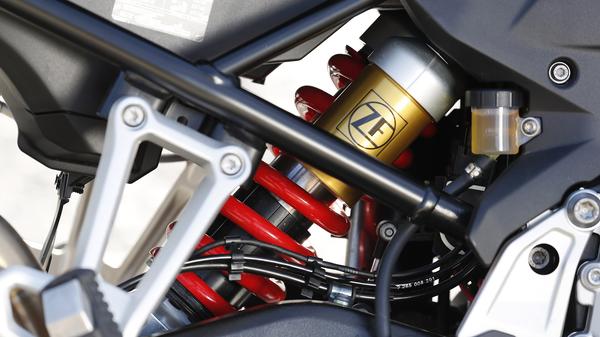 Performance & braking
Now with 93bhp on tap (it was 85 in 800cc trim before) there's a sharpness and aggression with the latest F-GSs simply not present before. Add to that better-than-most electronic aids, ABS, optional quickshifter and Akrapovic pipe and a more aggressive riding position than some of its rivals and the 850GSA has something of the supermoto about it. In this respect BMW's newcomer is almost beyond criticism. Our only one is that it's still a little bland and indistinct next to most comparable, more characterful rivals who have pretty much the same performance.
Ride & handling
Again, there's not much to criticize but then not that much that truly stands out either – there's no doubting the 850GSA is an accomplished, effective machine. It's just not one that lives long in the memory. Being taller, this Adventure version isn't quite as sharp as sporty as the standard GS but its ride is fine, the steering intuitive and if you add slick extras such as the ESA its class begins to shine through – but you pay for that privilege.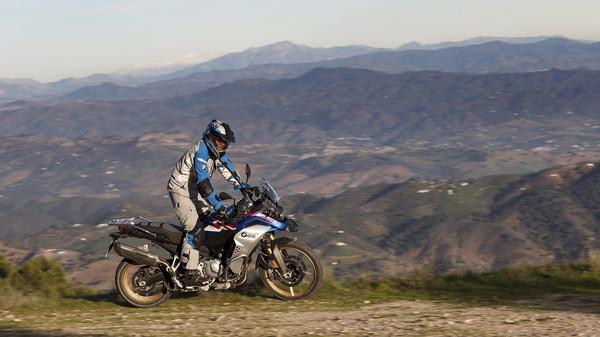 Running costs
BMWs are premium priced machines and you pay for the dealer experience, extras and more. But in this 850 form, with a middling 94bhp, nor does it have a voracious appetite for consumables, its fuel economy is better than most and the hunger for pads, tyre and so on shouldn't put anyone off. That said, where the bigger GS is shaft-drive, the F-series are chain, which is an added cost and nor does this family have quite the bullet-proof residual values of its always-in-demand big brother.
Reliability
The F800GS has been around for over a decade and on the whole is well sorted and reliable with no major scare stories to report. The boost to 850cc came, in the smaller, standard GS inn 2018 so although the Adventure version is new-for-2019 we've little reason to expect any reliability issues. On the whole it's solid, well-built and with the quality of finish you'd expect from the Bavarian brand.
Warranty & servicing
Here's a thing – BMW have been one of the few brands to recently introduce three-year warranties across its machines, compared to the usual industry standard of two. And that's a good thing by any definition. What's more, servicing-wise, the F-series are relatively easy to work on with more affordable servicing costs than many BMWs. Nobody's likely to complain about the BMW dealer service experience, either…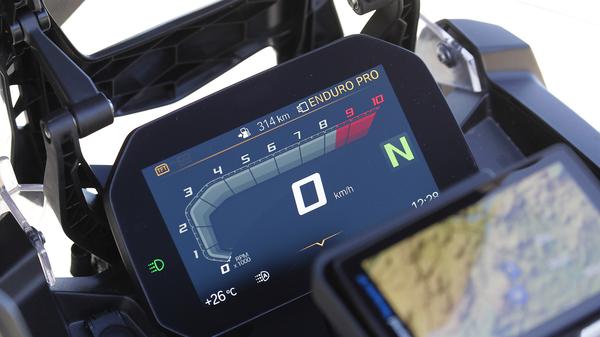 Equipment
When it comes to equipment, with BMW's the more relevant question is 'How long's a piece of string?' As most know, BMW are rightly famed for their extra cost options and this is just as true of the new 850GSA. ESA, quickshifter, extra electronic modes, heated grips, satnav, on board computer, luggage, trim options and much, much more are all available to turn your bike into a truly luxurious machine – but they all come at a price. While the standard 850GSA may be a tempting £10,600 or so, to turn it into the bike you're probably expecting of a BMW you're quickly looking at well over £13K.
Why buy?
On paper, the new 850GSA makes a lot of sense: providing pretty much all, if not more, of the ability of its bigger boxer brother in a more manageable – and arguably better off-road – package. But to get the spec you want, you may find yourself edging close to big GS money and even then you still don't have the character, image and class of the bigger bike. If you're buying blind, or soley with your brain, however, you won't be disappointed…