Advice
Are Motorcycle Sidecars Safe?
Riding bikes that have a sidecar attached is very different when compared to riding standard two-wheeled bikes. Find out how to keep safe here...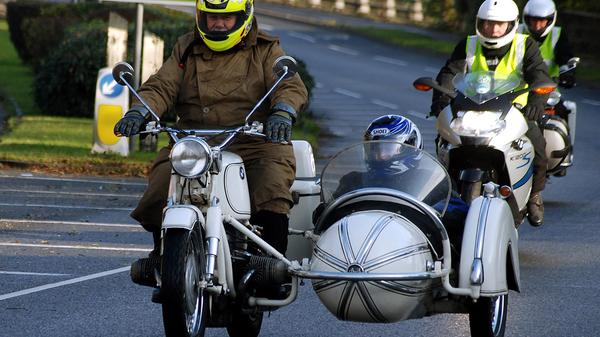 Words by: Auto Trader
Published on 4 March 2020 | 0 min read
When you lean, you'll have to change your angle and force to accommodate the mass of the sidecar. That being said, riding with a sidecar is very safe as long as the bike is set up properly. The sidecar may or may not have its own driving wheel, but either way, this should not affect the way that the motorbike is ridden.
If you have a sidecar then driving straight shouldn't be a problem. If you take a right turn however then the sidecar may want to rise up off the ground, but you'll still want to lean as you would even if there was no sidecar present. The best way for you to stop situations like this from becoming a problem would be for you to not panic when this happens, and for you to also reduce your speed before you come to any kind of right turn. If you make a left turn, the sidecar will carry more speed. If you go too fast then the nose of the sidecar will dip and cause the rear wheel to rise off the ground. One way for you to help yourself here would be for you to practice in a closed course, starting out slowly and then gradually increasing your speed. Both the driver and passenger should have protective safety gear, and the weight of the sidecar should never be overcompensated. If you follow these tips then there is absolutely no reason why you shouldn't be able to have an enjoyable driving experience overall.