Expert Review
Aprilia RS 125 Sports (2017 - ) review
The four-stroke successor to the legendary two-stroke learner sportster may now play to a different soundtrack, but it remains a mini-superbike and the ultimate learner dream bike.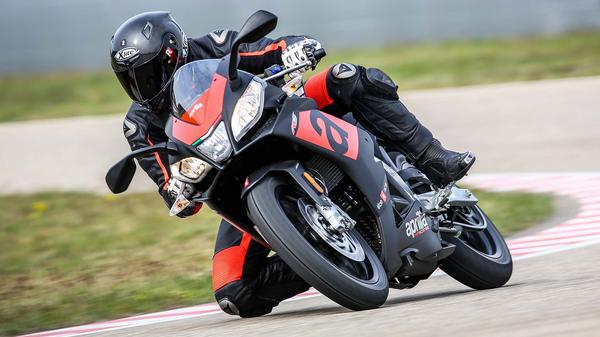 The Auto Trader expert verdict:
Available new from £4,501
Aprilia's supersports 125 may have now changed from a screaming two-stroke to a more routine four-stroke power, but thanks to its gorgeous RSV4 replica styling, racer pedigree, top spec components and exclusive price, it remains the ultimate sports 125. For A1-licence-holding 17-year-olds, bikes don't get any more alluring.
Reasons to buy:
Gorgeous RSV4-like styling
True superbike spec including aluminium frame and inverted forks
Genuine GP heritage with over 20 Aprilia world titles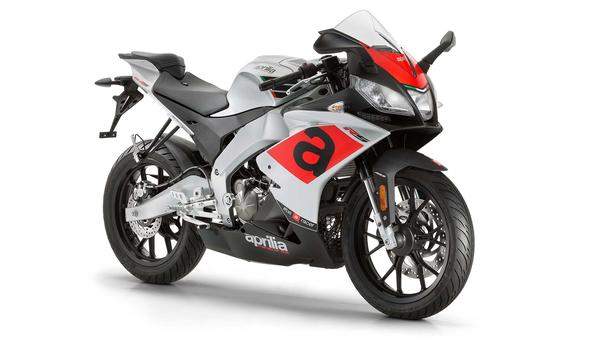 Design
Aprilia's very foundation is based on world-leading sports lightweights dating right back to the original AF1 of 1987, so it's no surprise the Italian firm does them well. Since 2011 that mini superbike style has been inspired by Aprilia's own RSV4 superbike, called the RS4 125. For 2017 it has been updated again, with slightly revised lines to match its aluminium frame and racy cycle parts, plus a clever new smartphone compartment and USB port, enlarged storage space and uprated clocks. It's also been renamed the RS 125 (instead of the RS4 125), to celebrate 25 years of the RS 125 model. At 17, bikes don't get any more delectable.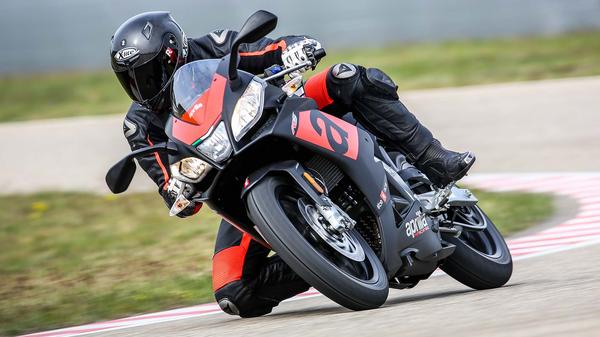 Riding position
Although undeniably sporty and directly inspired by the ergonomics of its RSV4 superbike big brother, the slightly revised for 2017 riding position of the new RS 125 isn't as extreme as all that sounds. The clip-on bars are relatively low and aggressive, and the rear-set foot pegs appear high and far back, but it's also relatively learner friendly, roomy, and decently manageable. Complete novices would be better off on something more upright, but as an introduction into sports style, the RS is satisfying without being too extreme.
Practicality
This was never going to be the 15ps Aprilia's strongest suit, but most of its aspiring owners probably don't care. All A1-compliant 125cc learner machines are restricted, while less extreme, cheaper and more upright choices inevitably make more sensible and practical commuters. That said, the RS is perfectly capable transport to college, or for zapping across town to meet some mates, which is probably all the practicality any 17-year-old buyer needs.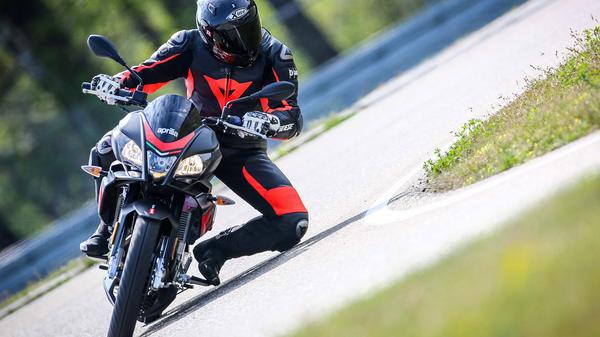 Performance & braking
When you're limited by law to 15ps, there's only so much performance available. Also, as the RS is now four-stroke powered, and has lost the screaming, smoky, tunable two-stroke single, there's even less to justify its premium price. That said, thanks to its lightweight chassis and aggressive attitude, the RS somehow feels quicker than most, and its brakes, with a big front disc grasped by a fat, radially-mounted, four-piston caliper, are class-leaders.
Ride & handling
Although the RS' powertrain may now struggle to stand out against its class-rivals, the same cannot be said of its chassis. Aprilia's supersports 125 have always had true superbike style, frame, suspension and more, and the same is true of the latest RS. It has a (sadly now painted rather than polished) aluminium twin spar frame, 40mm inverted forks with classy monoshock rear, wide, cast alloy wheels, and more. Being so light and small, the RS is about as nimble as bikes get, with a ride that's plush but controlled, super-sharp steering, and totally intuitive handling. If only it had more power…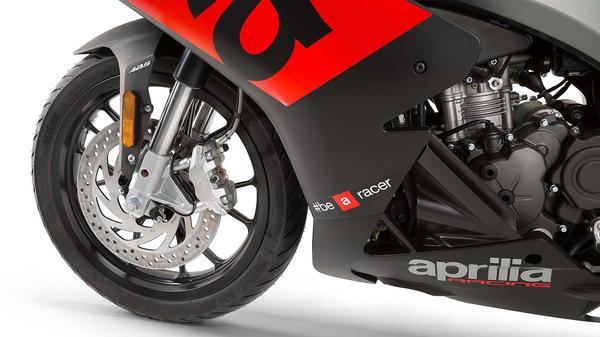 Running costs
The Aprilia RS 125 is about as aspirational as 125cc motorcycles get, and makes few concessions to economy. The purchase price is high, as are consumables such as tyres, chain, brake pads etc. That said, with fairly sedate performance, the RS' appetite for such things is no worse than most others. Being four-stroke powered, there isn't any appetite for two-stroke oil, piston rings etc. Spares can be expensive, though, so the RS needs looking after.
Reliability
The days of the stroker RSs have now gone, and with it, the likelihood of blown or seized two-stroke engines. Build quality and general reliability of the latest versions has been fine, but be aware that the RS, probably more than any other sports 125, tends to get thrashed and sometimes neglected and/or abused. If ridden correctly and looked after properly, you shouldn't have any problems.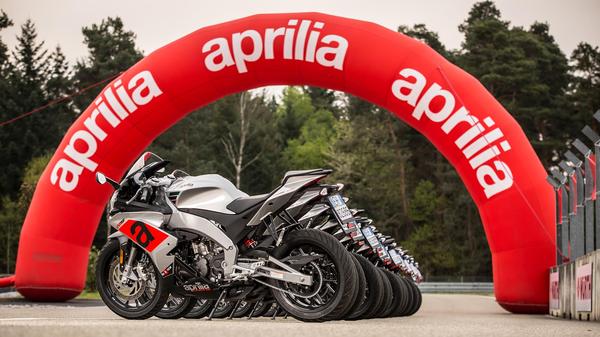 Warranty & servicing
There's nothing to fear here. The four-stroke RS 125's service intervals are typical of the class, as is its warranty: two years/unlimited mileage. The only slight downside to consider here compared to some rivals is Aprilia's dealer network, which is less comprehensive than some, and may result in you travelling further than expected come annual service time.
Equipment
The Aprilia RS 125 proves, probably more than any other machine, that learner bikes don't have to be the poor relation of true superbikes – albeit at a cost. With classy aluminium frame, inverted forks, radial brakes and swoopy styling, it's right up there with its 1000cc brothers. A USB port and smartphone connectivity are options, while the MotoGP Replica version even comes with a quick shifter. No wonder the RS is the most lusted after of all sports 125s.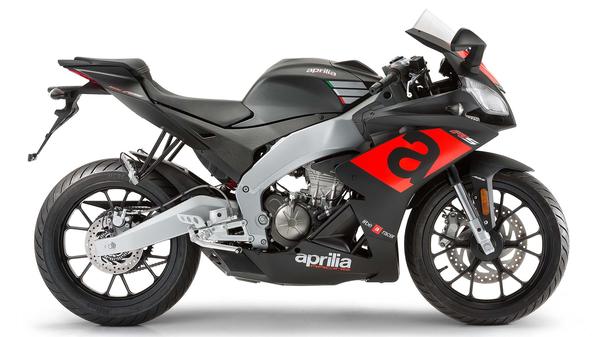 Why buy?
The RS 125 is the ultimate A1-class sports 125, and these latest revisions have further underlined that fact by both improving the Aprilia's looks and specification. Sure, the RS' performance may offer little over similar rival sports 125s from Yamaha and KTM (namely the YZF-R125 and RC125) but, despite the Aprilia's heady price, those alternatives are not massively cheaper, nor can they match the Italian's classy allure.