Guide
Applying for Bike Finance
If you're considering buying a motorbike on finance, find out everything you need to before committing to a contract.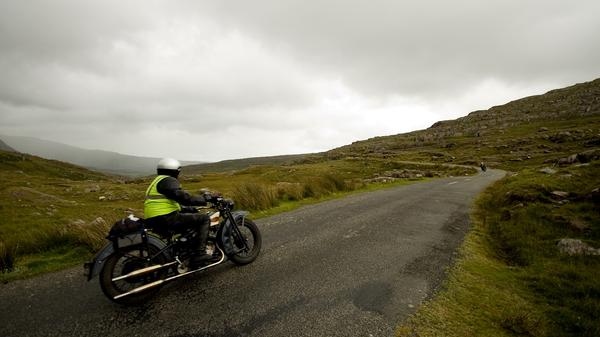 Most vehicles today are bought (or leased) using finance. There are several types of finance you can explore, before you go ahead, there are a few things you should check...
Understand the finance options available to you to help you purchase your bike
Understand the overall cost of your agreement
Read all the paperwork thoroughly - don't get caught out
Check your credit score
Shop around for bike finance
What you can afford - it is best to be honest with yourself about this
Understand the finance options available to you to help you purchase your bike
Before you commit to any kind of finance deal to purchase a bike, make sure you understand the pros and cons of each one, and what each one means for you.
A good place to start is by reading our explanations of each one, as it is easy to get confused. For example, a lot of people mention bike leasing, when they may actually be talking about a Personal Contract Plan (PCP).
Understand the overall cost of your agreements
It is easy to get enticed by lower monthly payments, but there could be a large payment you will have to make at the end of the term.
Some finance agreements offer more flexibility and simplicity, have higher monthly payments but eventually work out cheaper overall. You will also need to consider interest rates, and factor this rate into your overall cost.
Read all the paperwork thoroughly
Make sure you understand everything about your finance agreement before signing up including; terms and conditions, charges, fees and interest.
Make sure you get all the details in writing. Lenders and brokers are required (by the Financial Conduct Authority or FCA for short) to give you accurate information about the finance offer, for the vehicle you are looking to buy or hire. This will include a proper breakdown of costs, and the total cost of borrowing.
Check your credit score
If you want to buy a motorbike on finance, a lender may use your credit score to determine whether you're eligible for a loan. In general, the better your score, the more likely it is they will lend to you. However, other elements will also be considered including your income and existing financial commitments. There are lots of ways to find out what your score is and what's on your credit file for cheap or free.
If you want to improve your score, there are things you can do including:
Making sure you are on the electoral roll
Avoid high levels of debt
Pay your bills on time
Don't have joint credit with anyone who has a poor credit rating
Cancel credit cards you are no longer using
Please note, this list is not exhaustive and may vary depending on the credit provider.
Shop around for finance deals
Don't feel like you have to settle for the first price you are offered on a finance agreement, there is often scope for flexibility and negotiation. Once you have a set figure for your deposit and how much you want to spend each month, you can compare what you are offered with offers from other lenders, or your bank.
Honesty is key
Never lie on a bike finance application to try to get your application approved. You could end up with the loan being declined, a negative impact on your credit rating or even be seen to be committing fraud, which is a criminal offence. Always double check the dealership offering you finance is submitting accurate information to the finance company on your behalf.
If you don't know, it's fine to ask questions
There really are no stupid questions. There's a lot to take in and it can be very complicated. Don't be embarrassed if a bike dealer is saying things you don't understand, just ask them to explain it again. Keep asking until you do understand, and everything is clear.
If you are finding the situation confusing and struggling to find clarity, ask for the offer in writing so you can consider it at home in your own time. Do not be pressured into making a decision there and then, and if you ever feel uncomfortable, just walk away.