Advice
5 tips for keeping safe on the roads
When you get a motorcycle for the first time, you will, no doubt, feel incredibly excited. However, it is important to remember how critical it is to drive safely while also having fun. This is especially the case at this time of year when the weather is bad. So, with that being said, continue reading to discover some tips on keeping safe while on the road.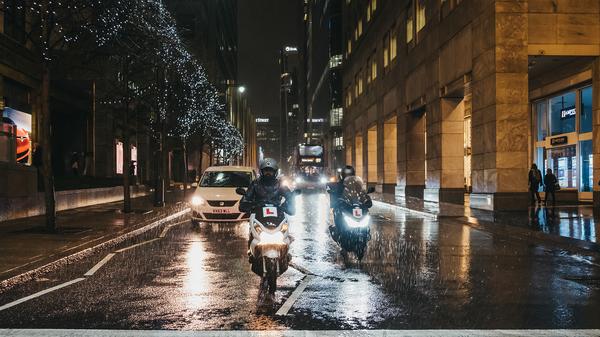 1. Plan ahead
The first thing that you need to do is plan ahead. It sounds straightforward. However, it is easy to focus on what is in front of you. This can make it difficult for you to plan ahead effectively. This means you are not going to have as much time to react to what is in front of you, which reduces safety.

2. Take frequent breaks
You also need to make sure you to take frequent breaks. If you don't, your mind can wander, and this is never good when you are on the road. You need to keep yourself sharp and ensure that you are always completely focused on driving. You can make sure that this is the case by taking regular breaks.
3. Reflect on your riding
Another safety tip is to make sure that you reflect on your riding. This is going to help you because it will enable you to think about different areas whereby you are good at driving and certain areas where improvements should be made. By being self-reflective like this, you will be able to make your riding more enjoyable and safer too.

4. Take time and manage your speed properly
There is no denying that one of the biggest causes of accidents is speed. This is especially the case when riders misjudge the speed that they are able to take into a bend, which can mean you end up heading into oncoming traffic. This is why it is critical to manage your speed. You need to work up to it. It is always going to be better to go in slow and maintain your speed through a corner.

5. Take a trip back to school
Last but not least, there is no denying that one of the best ways to make sure that you are safe while you are on the road is to go back to school. Continual training will make sure that you are able to improve your driving skills and that you will have more fun in the process. There are a lot of different schools, with different learning formats. You do not need to go for something so formal if you do not want to. Choose something that excites you and then it will not feel like a chore.
Conclusion
As you can see, there are a number of different steps that you can take in order to ensure that you stay safe on the road. It is important to follow the steps that have been mentioned above so that you can ensure you keep yourself safe and everyone else while you're on the road.