Advice
Tips for cheaper van insurance
Have you recently discovered the insurance premium for your van has risen? As a van owner with a high insurance premium, you will no doubt be looking for ways in which to reduce the costs of your van insurance, and in this article, we will take a look at some top tips to help you get the cost down.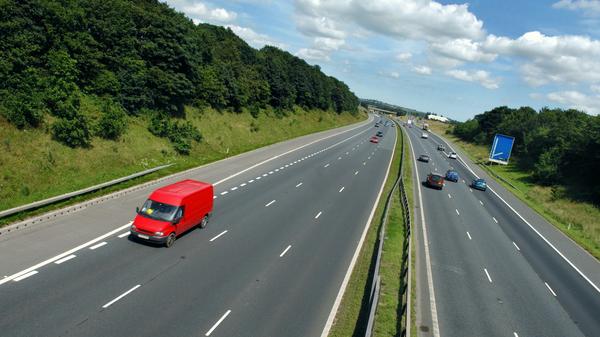 Words by: Auto Trader
Published on 29 August 2020 | 0 min read
Avoid auto-renew quotes
When your van insurance is due to be renewed, the best thing you can do is to make a note of the renewal date and inform your insurance company that you will not be automatically renewing your van insurance policy. This will give you the opportunity to find a lower quote on a price comparison website. Once you have these quotes you can always ask your existing provider if they would match your new quote.
Shop around
Thanks to comparison websites, it has never been easier to shop around for van insurance. All you need to do is log-on to a price comparison website like
CompareTheMarket.com
, fill in some details about your vehicle and yourself, and the site will provide you with a sizable list of insurance companies and their quotes. In addition, you will also have access to information regarding interest rates and the amount of the excess they will charge should you need to make a claim.
Keep your van secure
A sure-fire method of reducing your insurance premiums is to review and improve your van's security. The addition of an alarm or a tracking system or even just an immobiliser can all help to lower the cost of your van insurance premium. Having a secure place to park your van overnight and when not in use, such as a garage, will also have an impact on how much an insurance company will charge.
Include your work tools on your policy
It makes sense to insure the contents of the van as well as the vehicle itself, and by adding contents insurance to your vehicle insurance with the same provider, you may find the insurance company gives you a discount.
Don't add too many people to the policy
It may be tempting to add a young apprentice to your insurance policy, but this could mean you are paying a lot more for your insurance policy than if it was insured in your name only. Insurance companies often baulk at insuring young drivers as they pose a greater risk of having a collision, and the same goes for anyone who has had points on their licence for irresponsible or reckless driving. Take time to work out who really needs to drive your van, and if they are likely to add extra money to the insurance policy before adding them.
Downsize your van
Although most people are not going to buy a new van just to save some money on an insurance premium, if you're in the market for a new vehicle, it is well worth considering downsizing to a smaller one. If your current van is half-empty most of the time or too powerful, then downsizing will not only save you money on running costs, but it will also lower your insurance premium.
Honesty is key
Even though all the above advice will help you to lower your insurance premium, there is another important aspect to consider, and that is making sure you are honest in your dealings with the insurer. Stating your van is stored overnight in a secure garage when in actual fact it is parked on the road, just to lower your premium, could come back to haunt you if the van is stolen or broken into. Insurance companies base the quote they give you on the information you provide, and they may refuse to pay out if they discover you have given them false information.