Advice
Will my van insurance cover my tools?
If you rely heavily on tools that are stored in the back of your van, you'll want to make sure that they are going to be covered while you're working, on the road and parked up at the end of a long day. Read about how you can make sure your tools are covered here...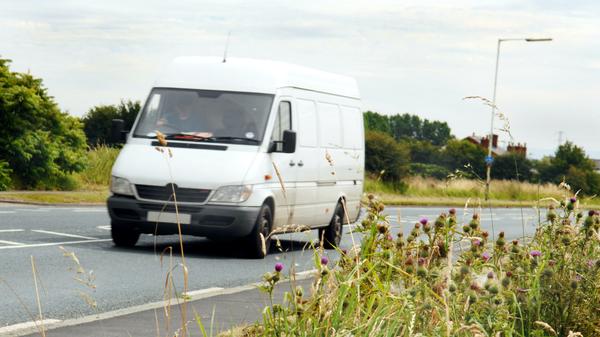 Out of the box, van insurance won't always cover your contents, especially if you have high-value items stored in the van when it is left unattended for long periods of time.
Fortunately, it is possible to protect any tools that are stored in your van either as an add on to your existing van insurance or as a separate policy itself.
Can I cover my tools?
It is possible to get an insurance policy which covers your tools. Options are available to help you make sure your tools are covered should anything happen to them while you are driving between jobs or while your van is parked up. Like with car insurance, you will need to have certain security measures in place such as alarms to provide a certain level of deterrent.
That being said, not all policies that cover tools are the same - you will need to find an insurance policy which covers exactly what you need. You may find that many policies don't cover tools if they are left in your van overnight as standard. For many people, it just isn't practical to unload your van every night and reload it every morning, so overnight cover might be a deal-breaker.
Van contents cover
If tools are a key part of your daily role, consider a van contents cover add-on to your van insurance. Many insurers offer different levels of cover depending on what the value of your contents is, and this can help you to recoup your losses if your tools were stolen or damaged while in your van.
To be eligible for this type of cover, many insurers will require that certain security measures are taken. This could include that the van must be kept locked at all times, that you have a functioning alarm, and that if you have an open cargo area, any tools are kept in locked storage containers that are fixed down. The exact restrictions will vary depending on the insurer - so once you know what you want to be covered, it is worth contacting a few different insurance companies to find out whether or not their level of cover meets your requirements.
Alternative insurance policies
If extending your van insurance isn't the best option for you financially or in terms of cover, there are alternative ways to make sure that your tools are protected should happen.
One option is public liability insurance. Depending on the exact terms of the policy, this can cover your tools against both third party damage and theft. A great advantage of liability insurance is that you may also be covered for accidental damage too - it is certainly worth asking your insurer whether or not that is something they cover! Alternatively, you could consider tradesman insurance. This is a specialist type of business insurance designed exclusively for, you guessed it, tradesmen. This type of insurance policy can be tailored to suit an individual's requirements, so could include buildings cover, cover for tools, equipment and stock alongside the usual features such as public liability and professional indemnity.
Need to sort out insurance for your tools? Make sure you consider...
There are multiple options for ensuring that your tools are fully insured - you can choose between adding cover to your van insurance, or opting to cover them under business or tradesman insurance. Whichever option you go for, it is important to make sure that you fully understand any and all exclusions to make sure that you aren't caught out.
All businesses are different, so what works for someone else might not be the best option for you. Different levels of cover and a range of add-ons are available to help build a custom product. It is always worth weighing up what you do and don't need your insurance policy to cover to make sure that you aren't under or over insuring your tools. This could lead to you paying more than you need for the policy, or it could lead to you losing money if your insurer refuses to payout. Don't immediately jump at the first quote you receive - it might not be the best deal for you. Insurance is an incredibly competitive industry and you should always make sure you're getting the best deal for you before taking a policy out.