Advice
How to take photos of your van for your Auto Trader advert
The first thing people notice about your advertisement is the pictures of your truck, so make sure they stand out. Here's a guide to help you take photos, ready for your Auto Trader advert...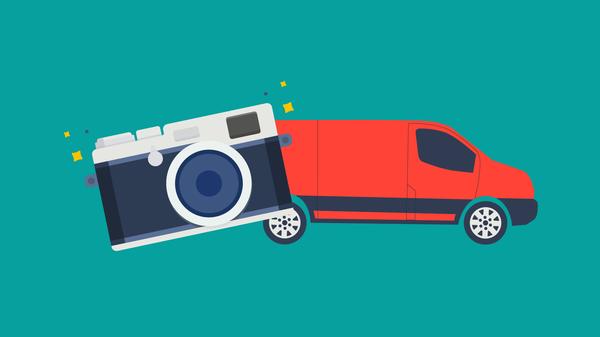 Words by: Auto Trader
Published on 2 July 2019 | 0 min read
Even if you have a great, well-priced van, if your pictures don't stand out, you'll struggle to get noticed.
To take your pictures, you don't need a fancy camera, any decent phone camera will suffice. Here are our top tips on how to get the best pictures of your van, to help you sell it faster:
1. Make sure your van is clean inside and out and that everything works properly. We have more detail on this here.
2. The first photo any potential buyer will see is likely to be a small thumbnail so make it the best image possible. Location is very important - park your van somewhere with a plain and uncluttered background, so the viewer doesn't get distracted by what's in the background.
3. Try and catch a dry, sunny day, so you can get as much natural light as possible into your photographs.
4. You can upload lots of photos on Auto Trader so use this to show every bit of your van off. Take your time, shoot lots of different photos including the interior, front, back, sides and close ups. Photograph any faults or damage - potential buyers will be annoyed if they turn up to see your van and they find damage they didn't know about.
5. Don't try and be arty with your pictures, keep them simple. People are interested in the van, not your artistic flair.
Your advert will certainly benefit from putting some time in to get the best pictures you can. This is your opportunity to show your van in its best light, so don't waste it.
Top tips
Prepare your van by cleaning it inside and out
Position your van with a clear background
Make sure your main picture shows the whole van
Take lots of pictures, pick the best ones and use those
Take detailed photos – including any faults
Don't be tempted to be arty
Sell your van now
There's no time like the present, why not get your van in front of the 850,000 buyers who come to our site every month now?
Advertise your van here.