Advice
How to stay safe when selling your van privately
If you're looking to sell a van for the first time, you've probably got a lot of questions, which is why we've created this guide of things to consider, to make sure you stay safe during the sale.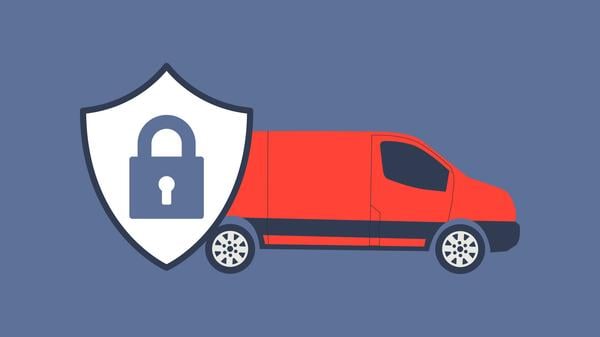 Most people are comfortable with the steps it takes to get your van online such as preparing it, taking pictures and writing the advert. However, we understand it can seem daunting when someone comes to your home to view the van.
The most important thing is to ensure that you stay in control all the way through the process, now, I bet you're wondering how do you do this? Here's our list of things to think about, which will help you stay safe during a sale.
Be prepared
Collect all the relevant paperwork together, including the service history and MOT certificate, for a potential buyer to review.
Buyers might need to see details such as the mileage and the most recent MOT certificate. If they do check your documents, make sure you never let the buyer photograph them.
Booking viewings
When a prospective buyer contacts you to organise a viewing, make sure you get their details including their full name and phone number, you will need these.
Beware of scammers
We highly recommend meeting the buyer and let's face it, you'd find it tough to sell your van if the buyer can't see it first.
When meeting them, request the potential buyer's contact details including; their telephone number or full home address and proof of identity such as a passport or driving licence. A legitimate client ought to be happy to present these for your reassurance. You should also ask them if they have insurance which covers test drives. Overseas buyers may struggle to do the trip, in which case ensure you understand the liability. Never ship a van without receiving proof of identity and payment for it beforehand.
Test drive recommendations
When your prospective buyer arrives, greet them and explain that you would like to see their ID and proof of insurance. As long as you've mentioned these before, this should be completely fine and can help you from being liable in the event of an accident.
If they arrive in a vehicle, take a note of the number plate and details simply so you have some extra detail on the buyer. When meeting the prospective buyer, if you can avoid it don't show them any additional security you use e.g alarms, locks etc. Bear in mind, at this point they are still a stranger and your security is paramount. Never allow a buyer to test drive the van alone and don't leave them alone with the vehicle, the keys, or let them borrow your documents. If you have a keyless fob, keep hold of it at all times, even on a test drive. Never jeopardise your personal safety, if you're uncomfortable at any time, walk away.
Payment
Only agree a price for the van that you are happy with - once the deal is done it is too late to get any extra money.
Never give the van away until you have confirmation of the payment clearing in your bank account. If you accept a cheque or bankers draft, this will take a few days for these funds to clear so you will have to wait.
Sell your van now
There's no time like the present, why not get your van in front of the 850,000 buyers who come to our site every month now?
Advertise your van here.