Advice
Why you should hire a campervan or motorhome before you buy
Whether it's a last minute break, a dream roadtrip around Europe, or a week away touring the UK, hiring a campervan or motorhome for a holiday before buying one can make a lot of sense, and save you money.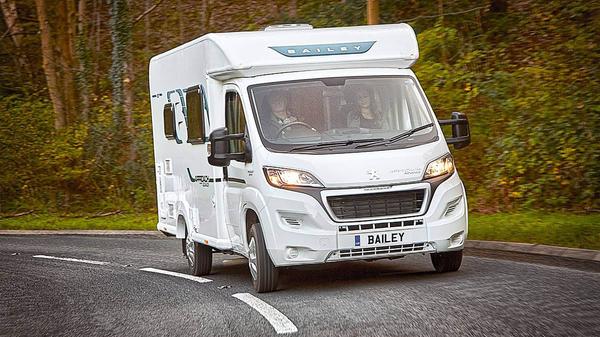 Words by: John Rawlings
Published on 27 November 2018 | 0 min read
Let's face it, buying a new or used campervan or motorhome, it is probably one of our biggest expenses after a house or car purchase, so you want to make the best choice possible. With so many styles, layouts and models to choose from, it could be hard to know which will be best for you or your lifestyle – until you've tried it.
Everyone loves the imagery of a campervan laden with surfboards heading to the beach, but does the reality live up to the dream? Will a motorhome be more or less convenient than a caravan? There's only one way to find out before you splash out, and that's to try before you buy. Hiring will let you get a better feel of what type and style of leisure vehicle you want, compared to what you think you want. It's better to find this out before you've done the deal, or you could find yourself going through the cost of buying and selling again sooner than you think.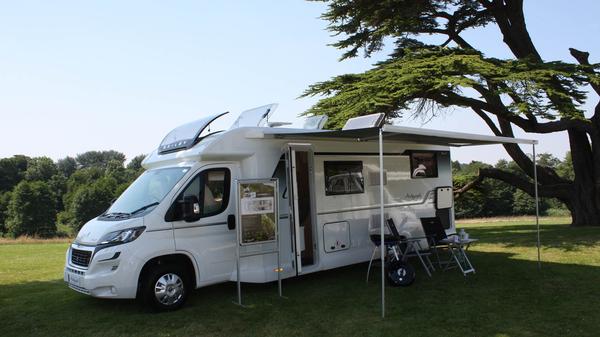 One great tip is not to travel far on your first day as you don't want to arrive tired (or in the dark) and then start trying to remember how everything works and where you've packed everything – and in case you need to call anyone for help while they're still in office hours. It's far better to arrive and take your time, so you can have a relaxing evening once you've got everything sorted.
If you're not used to driving a larger vehicle, then trying a campervan will probably be less intimidating than a motorhome. And the holy grail of hiring a motorhome is to know and remember its width and height, so you don't get caught out at any height barriers. If you're worried about driving one, then go to one of the major national caravan and motorhome shows held at Manchester and Birmingham, as there are often free motorhome manoeuvring taster sessions where you can have a go at in a safe environment, with someone to guide you. You can hire both new and retro/classic campervans, but remember that although the older ones definitely look the coolest, they are slower and don't have all the mod-cons of modern ones (like decent brakes, air-conditioning and airbags!); so, if you're going to go any distance, a modern campervan will be a better and more comfortable travelling companion.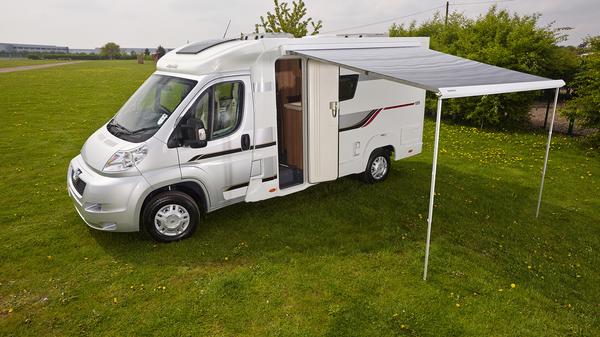 If hiring a motorhome, be aware that if you passed your driving test on or after 1 January 1997, your licence will only entitle you to drive a motorhome with a maximum weight of up to 3,500kg. Hire companies will be aware of this though, so most rental vehicles will be suitable for all full driving licences. Hopefully, they will also make you aware that all passengers need proper seat belts, so don't think you can set up the bed up for a sleep while travelling, or sit in a seat without a seat belt.
If you're never been away in a motorhome before, it is not easy to know which layout you will prefer. Not everyone likes the same thing, and sometimes after you've tried it, you may change your mind. For example, many people love the idea of a permanent bed, rather than having to convert a seating area in to somewhere to sleep each night; however, although this layout is very popular (and there's several different variations) in motorhomes, beds can even be lowered from the roof when you need them. If you know which interior layout of motorhome you like the most, try to find a hire company with one.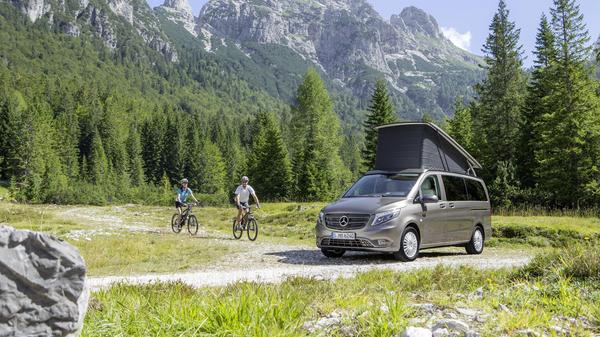 Whichever type of leisure vehicle you hire, always find out the terms and conditions of the insurance policy, how much deposit will be have to be paid, and whether any essential equipment, such as water containers, gas bottles or bedding are included. They may, or may not, allow dogs. Also, consider if they offer any contact details in case if you have any questions or problems while you are away.
After all that, the next decision is where to go, and whether you want a big campsite with lots of facilities, or something small and simple. Is your dream roadtrip in the UK or abroad? There's lots of choice, and it may be worth joining the Camping and Caravanning Club or Caravan and Motorhome Club to get access to their network of sites across the UK, or foreign touring departments to get you a good deal on a ferry crossing and book overseas campsites for you. But one thing is guaranteed – it will be an unforgettable trip. Good luck!