Best Of
Top 5 UK festivals to take your motorhome to
What options are there to take advantage of in your area? How do you find festivals to visit in your motorhome? Below are the top 5 UK festivals to take your motorhome to.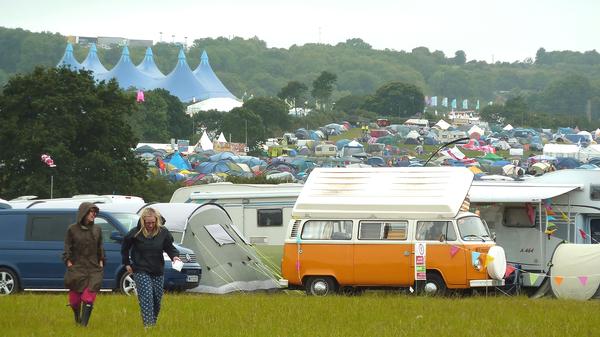 If you have never visited a festival, take it from us: You have got to go. There is something about being surrounded by a group of people all participating in the same thing, whether it is a BBQ, camping, antiques, surfing, music or film showcasing — or any other kind of activity. Whether you are travelling just a short distance from home, across the country or from the other end of the continent, a motorhome is an amazing way to travel and stay at these distinctive festivals.
1. Camp Bestival – Dorset
Camp Bestival is a family-oriented UK music festival happening at Lulworth Castle, Dorset. It offers the best family entertainment you can find all in one weekend. It boasts a cinema with sing-along-movie nights, film showcases, workshops, captivating music through the weekend, plenty of theatre, comedy, cultural talks, spoken word, and other activities to enjoy. A specially planned line-up of children's entertainment will retain the young festival-goers' fun, from the world's largest bouncing castle to a breathtaking fireworks display. So what is holding you back? Unroll the red carpet and get set for the best Camp Bestival yet – it's put down to be a blockbuster. The motorhome pitches are quite large too, leaving plenty of room for your own motorhome, awning, tent and even your friends' tents.
2. Latitude Festival – Suffolk
Latitude Festival is a music festival set in Henham Park, Suffolk. The festival covers an all-inclusive bill of bands, musicians, and artists across four stages - the Lake Stage, the BBC Music Arena, the Obelisk Arena, and the i Arena. Latitude also constitutes elements of art, cabaret, theatre, comedy, poetry, literature, and dance. This Festival has everything when it comes to family entertainment, a great line-up, comedy, and above all - camping. Motorhomes are welcome at Latitude Festival, with accommodating family pitches and every amenity you and your family will need. With a children's area for drawing, playing music and much more there is something for everyone.
3. Kendal Calling - Lake District
Kendal Calling is an especially intimate UK music festival held in the charming environment of Cumbria's Lake District. Every summer Kendal Calling provides a varied line up that traverses through the genres, from indie to rock and dance music, in the same time also putting on a broad range of food and drink, in addition to pop-up bars, quirky art installations, a cinema and a market. What's more, Kendal Calling is also a great festival to bring the family to, owing to its exclusive children's area that'll be exhibiting every kind of entertainment all through the weekend.
4. Board Masters – Cornwall
Boardmasters Festival is a sports, wellbeing, and music festival in Cornwall, bringing together a diverse musical contribution with a vast variety of activities including comedy, surfing, BMX competitions, yoga by the ocean, paddle boarding, disco aerobics, paint fights, and much, much more. The festival is held in two sites in Newquay, with more than 200 artists playing across all 12 stages at Watergate Bay. What's more, there is also bike riding, camping, and easy accessibility with a motorhome field- it's easy to see why this festival is popular with families.
5. Wilderness – Oxfordshire
Wilderness is a weekend boutique festival set in Oxfordshire's blissful Cornbury Park. With a broad-ranging line-up spanning the arts and music, yoga classes, magnificent dining and feasting experiences, talks and debates that will motivate and ignite, an exclusive sanctuary accommodating your every need, a family field to keep the kids entertained, two scenic lakes to pass away the hours in and a nearby forest ready to explore, and even an outdoor spa - it can be said with certainty that Wilderness is your idyllic weekend escape.
Festivals are remarkable fun and you are guaranteed to create memories that will last a lifetime. Camping is an ideal part of festival life and in the UK it is an almost sacred part of the experience for festival-goers. A motorhome makes all this possible plus the comfort of a solid roof over your head, freshly cooked meals and much more. Festivals cover all different genres and interests, ranging from film, music and art, to exquisite food and drink, surfing and beach activities, among many more. So decide what you want to get out of your trip and visit some of the most sought-after UK festivals to take your motorhome to.