Feature
How to run a business from a campervan
Could you run a successful business while on the road in your campervan? Lauren and Robin, founders of The Hendersons vintage shop do! Auto Trader chats to them and discovers how they make they're Ford Transit conversion work...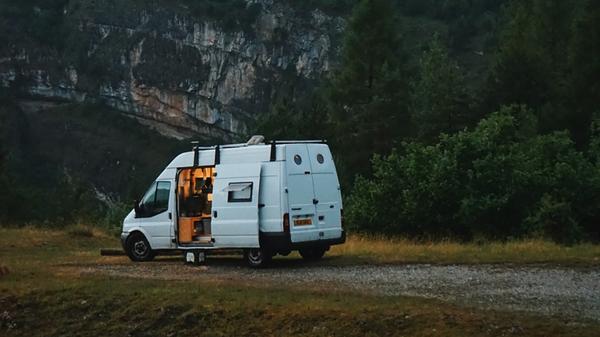 How did you set up your business and why?
We have always had a love for quality homeware along with antique and vintage furniture. When our homes were full of various things we had collected over the years we decided to open our own stall at the local flea market and before we knew it we had our very own shop in Rochester high street! We love nothing more than rummaging around boot sales, antiques fairs and auctions and were so lucky to have turns our passion into a business. We also love dealing with independent makers to bring unusual homewares and giftware to the shop which complements the vintage and antique side of the business.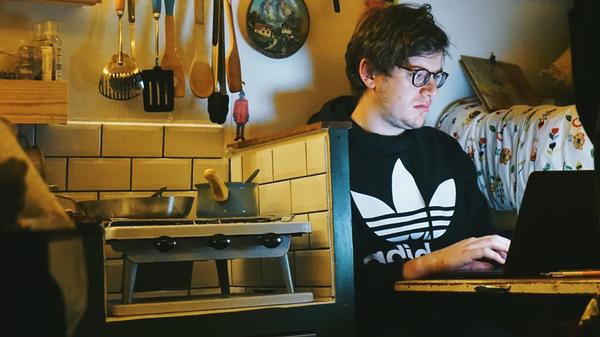 Had you always wanted to travel?
One of the main reasons we closed our high street store was to be able to travel – having an online shop gives us so much more flexibility – as long as we have an internet connection we can manage the business. Spending almost seven days a week in the shop and our spare time hunting for stock really wore us down, opening hours are a thing of the past and were able to travel without the worry of a shop. Now we focus our time on sourcing the best possible products for our store while seeing the world!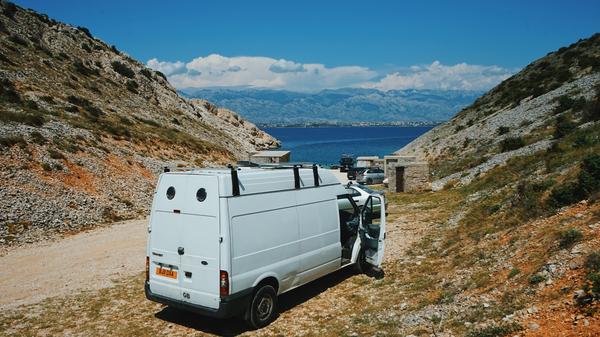 What made you finally take the plunge and get a van?
We have always had a van for deliveries and moving furniture. Our first van was a roller painted Daihatsu Hijet we found on Auto Trader and when it wasn't ferrying around furniture deliveries we threw a mattress in the back and spent our weekends at campsites and travelling around the UK – we definitely caught the campervan bug then.
Had you any experience with van conversions previously? Where did you find advice?
Other than throwing a mattress in the back of the van we had no experience in van conversions but after following so many ordinary people on Instagram living the dream and converting their own van we decided to take the plunge and try it ourselves. YouTube was a great help. If you are unsure about any part of the van conversion you know there will be a video online guiding you through it step by step.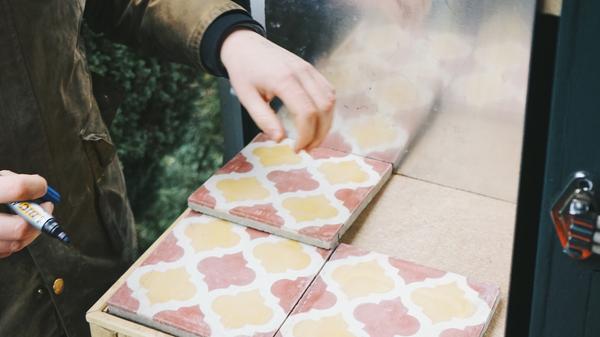 What made you choose the van you have?
Robin is 6'3" so having something as high as possible was a priority! We also wanted a bed area which was big enough without having to worry about massive cushion manoeuvres in the van but it's small enough to be able to park in supermarket car parks and squeeze through the winding Tuscan streets.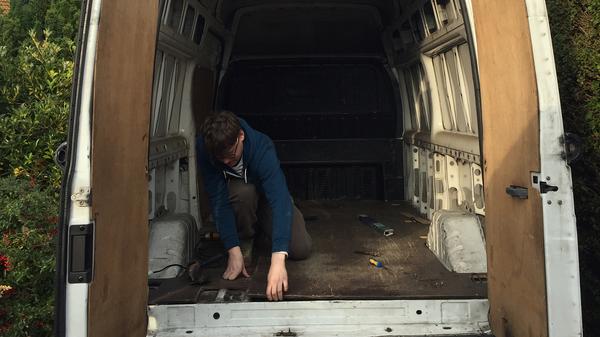 Can you tell us about the interior of the van? What inspired it?
We have a lot of vintage touches in the van, from an immaculate 1970's camping stove to a mini Belfast sink. We also wanted it to be as homely as possible, a mini wood burning stove was a great addition and a whole lot cheaper than a diesel heater and it gives a great feel to the van.
Have you noticed a different approach to campervanning in different parts of the world?
There have large differences between places which are so close together, for example in Switzerland we felt at home at every place we stayed, however next door in Austria we had our first encounter with the police who moved us on. Choosing your spots more wisely in certain countries is a must. Our best advice is to do your homework before you arrive in a country, learn the rules of the road and the do's and don'ts.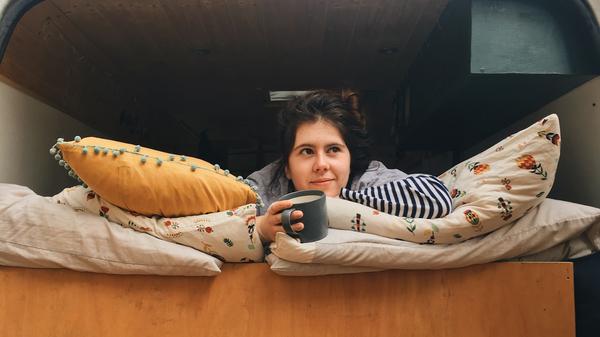 Where do you stay? Do you book in advance or wing it?
9 times out of 10 we wing it, we use some great apps to find wild camping spots suggested by others and part of the excitement of travelling in a camper is finding the perfect spot with great views and enjoying your time in the wild.
What tips would you give for travelling the world in a campervan?
The top tips we have for living in a van is to take the rough with the smooth, it's by no means a holiday but we have had some of the greatest experiences of our lives. We're so lucky to be able to travel indefinitely.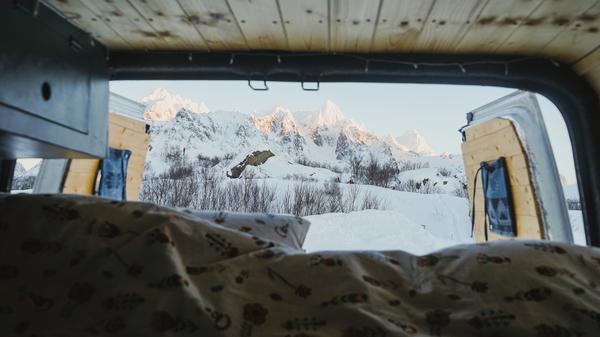 Lastly, can you have a successful business and work without having a permanent base? How do you get WiFi?
You can definitely run a business along with being on the road, we have met plenty of travellers who work both freelance and remotely for companies in their vans. We are slightly different as we sell physical products but luckily we have great family at home who are able to process our orders and dispatch products as the sales come in!
Visit The Henderson's video journal:
Visit The Henderson's video journal on YouTube
here.
Find their shop
Find their vintage shop online
here.
Find your own Ford Transit to convert
If you're looking for a Ford Transit to convert, you can find one on Auto Trader Vans
here.