Guide
How to prepare your campervan for a conversion
Nail the basics of routine maintenance and you'll make the starting point for any campervan conversion so much more straightforward, or ready for your next holiday.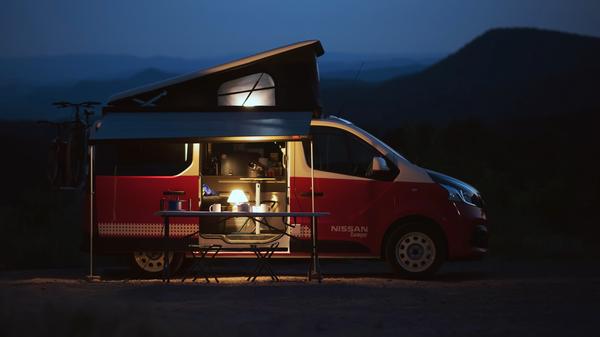 It's important to know that before you do anything with your campervan conversion, you need to perform the routine vehicle maintenance. This way, when it comes to creating your perfect pride and joy, the basics will be sorted and you can build on solid foundations. And besides, if you need to put off the conversion spend for any reason, your vehicle will be ready for your next holiday as soon as possible.
Advice on renovation if you're renting a campervan.
Thinking of replacing appliances or update the interior décor? Now is the perfect time.
Firstly, check all electrical appliances are in good working order. If you regularly rent out your vehicle don't be tempted to indulge in the latest style trend when it comes to the interior of your motorhome – think about what's practical and, most importantly, durable. Consider a neutral colour palette with the odd pop of colour which will appeal to most potential renters. Also make sure to check out the latest wi-fi mobile services, as they are improving all the time in terms of connectivity, range and cost so you may find yourself a better deal.
Protect your campervan from water ingress.
Check for leaks – ask a family member to sit inside the vehicle whilst you soak the exterior with water. If there are any leaks, you should be able to spot them immediately. Watermarks, mould or a strange musty smell, are all indicators of damp. Make sure to give your vehicle a good airing by opening all windows, doors and skylights.
Deep clean your dream machine.
Any build-up of dirt and grime can cause damage and deterioration to a campervan if not attended to. A thorough clean, both inside and out, is essential van maintenance. Mud and sediment can build up in the seams, seals and joints of a campervan, so regular exterior cleaning is vital. The real deep clean can be left to bi-annual regularity, but it's advised if you're looking to make conversion changes as a matter of course.
A garden hose, sponge, body shampoo, window cleaner and extendable or long handled brush should do the trick. A toothbrush combined with some old-fashioned elbow grease will help you to remove any stubborn dirt caught in any seals. Don't make the mistake of using washing up liquid to clean the exterior as it can be corrosive. For the inside, vacuum and mop all floors; dust and wash walls and surfaces, and give all appliances a thorough clean. Use a paint polish and protective wax externally and protect internal wooden and metal surfaces and joints with appropriate protective sprays or WD-40.
Don't forget your campervan conversion paperwork.
To preserve any warranty and ensure that your campervan is in a safe condition, an annual habitation check is essential. A basic habitation service includes assessing electrical, gas and water systems, bodywork, ventilation, fire and safety as well as a damp report. Also, as with any vehicle, your vehicle should be serviced annually, MoT kept up to date and insurance in place.
Springtime is best for looking after your campervan.
Ed Bassett, Head of Wanderlust at Camptoo, says: "Spring is the best time to do this kind of essential cleaning and maintenance so that ahead of summer, when you are likely planning to make the most use of your vehicle, it will be in perfect working order. As soon as you're able to travel recreationally again, all you'll need to do is grab some loved ones and head off on your adventure."
What to do before your first campervan holiday of the season.
Flush out the water system thoroughly and clean internal tanks with steriliser.
Check the tyre pressure and top up as needed. Blowouts are a common cause of accidents so check for sings of bulging, cracking, low tread depth, or any object stuck in the tyre.
Check oil and coolant pressure – top up as needed.
Charge the vehicle battery.
Check wiper blades are in good working order – replace if needs be.
Check any bike racks are fixed securely.
Wash all bedding and remove any cushion covers to wash (and consider a spare set).