Advice
Getting your motorhome ready for use
Getting your motorhome out of storage? Here's a full list of things to check before you hit the road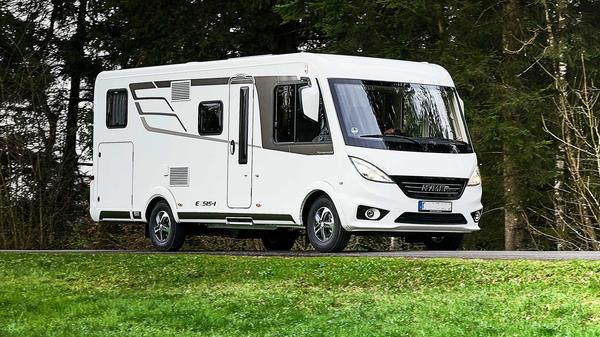 Whether you've been using your motorhome over the winter or not, there are some important questions to ask yourself in the interests of your safety and your pocket.
It sounds obvious, but a motorhome is a road vehicle, so apart from being taxed and insured, it may be old enough to need an MOT, and will definitely need servicing – both the engine and the habitation area. The worse time for your motorhome to let you down is while you're using it, so here's a reminder of some of the things to remember before you set off for your next trip.
Cabin and living space
First up, you should check your cabin space. This may include maintenance of the engine and an MOT.
Check whether all the lights and equipment are working properly, that you have enough gas and that everything under the hood is as it should be (brake fluid, radiator fluid, etc.) Also go through and check your living space is free from mould and damp. Clean any furnishings you have in there, and blast some fresh air through to move the dust. If you keep everything in top condition, it will help your motorhome last longer, make it more appealing (i.e. valuable) to any future buyer, but most importantly, it will keep you safer.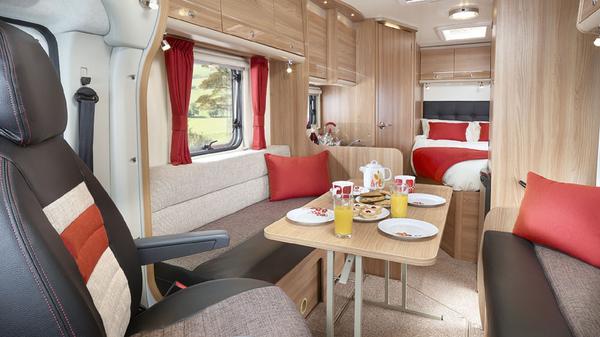 Check if your motorhome warranty is still valid
If your motorhome is still covered by a warranty, then check the terms and conditions as it will almost certainly say that it has to be checked and serviced by an authorised workshop every year.
If you don't do this and need to claim for any repairs in the future, your claim could be rejected – which could leave you severely out of pocket.
Check internal motorhome gasworks and electrics
With all the equipment, including gas and electrical systems, inside motorhomes and campervans, it should be fairly obvious that for your own safety these items need inspecting regularly – especially if they haven't need used for a while. Gas hosepipes degrade over time, which can lead to leaks, so need replacing regularly.

Check internal fixtures and fittings
The fridge, cooker and water and heating systems usually have periods of being dormant and are given a good shake while travelling – all a bit of a tricky mixture of conditions for any item to cope with, so checks and maintenance are important.
The water tank and pipes will definitely need flushing through before using them again. Hopefully, the fresh water and waste tanks were drained properly at the end of the season. Don't forget to check any accessories fitted, such as a towbar, roll-out awning or air conditioning too.
Check motorhome walls as well as tyres
Like any vehicle, tyres need checking, but for motorhomes, there's something else to pay special attention to – the walls. This is because a motorhome may not cover as many miles as a car, so the tread on the tyres may still be OK, but in the meantime it may have sat in the same spot for an extended period and in all weathers, especially the harmful sun's rays.
As a result the sidewalls of motorhome tyres may crack before the tyre tread becomes illegal. A blow-out while you are travelling will be inconvenient and dangerous.
Non-mechanical items
A key thing to check is signs of water ingress. If there's water leaking in to the motorhome and it's not detected quickly, it will spread and create more damage (and increase the bill to repair it).
Also make sure no insects or animals have made your motorhome their home while it's not been used, and there hasn't been any damage caused by strong winds or storms. All the interior should be checked (including blinds – which are not recommended to be left down - and rooflights) and cleaned, especially the kitchen and washroom. Hopefully, the fridge has had enough ventilation while it's not been used to prevent mould in it; and did you clean the toilet thoroughly after it was last used? Any leisure battery fitted will have to be charged and checked. And finally, please check that your smoke detector and any carbon monoxide detector are both working properly.
Consider a professional servicing
While some motorhome owners are competent enough to do most of the essential maintenance by themselves, the servicing is best done by professionals, especially if this is a condition of the motorhome's warranty.
Most motorhome retailers offer servicing facilities, but obviously they get busy prior to holiday times, so it's best to book well in advance. To find an independently assessed approved workshop, that has to stick to abide to a code of conduct, check out the www.approvedworkshops.co.uk website set up by the trade body (the National Caravan Council), the Caravan and Motorhome Club and the Camping and Caravanning Club. Are there any accessories you'd like to have fitted before the next trip?
Don't forget your insurance
If you've got everything serviced and checked, including how much gas in your cylinder, then the last thing to remember to check is that your motorhome is insured, not only as a motor vehicle but for all your contents and roadside recovery.

Looking to buy a motorhome?