Advice
Everything you need to know about taking your dog on a motorhome holiday!
A motorhome holiday is perfect for those who don't want to leave Fido at home and there's plenty of great campsites that will pawsitively welcome your four-legged friend.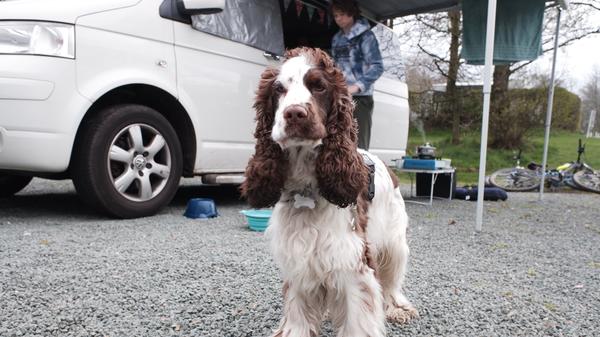 With around 25% of UK households owning a dog, it's no wonder that more and more campsites are becoming dog-friendly providing special exercise areas, designated washing facilities and even doggy ice cream!
For many families, animals are not just part of the family – they are family. Richard Mackney from Derbyshire owns a four-berth Volkswagen Transporter T5 conversion and loves to explore the coastline of the UK with his family and that includes Teddy the Cocker Spaniel: "We think that any camping with dogs is great as we all get to get out of the house and experience time with each other and that includes our fifth member of the family Teddy. Many sites are geared up for dogs and have dedicated dog walking areas. All other campers with dogs are quick to say hello and are happy to have a bit of of a doggy introduction." Of course, there are practical issues to consider though – motorhomes and campervans can be compact so you'll need to work out where the dog will sleep: "Teddy probably feels it's a downgrade as he usually gets the run of the house, switching between rooms at night as he seeks out each member of the family. But in the campervan we're all in one tiny space. He sleeps on the double front bench seat in his bed, but occasionally we let him on to our lower double. There's no chance he's getting into the roof double with the kids!" Dogs need to feel at home when they are away in the van and can be sensitive to a change in routine so it can help to pack familiar-smelling things from home including bedding, towels and toys. What might seem stinky to us can be really comforting for a homesick pup. Most sites will insist that dogs are kept on a lead unless they are in exercise areas – this is for the safety and comfort of all campers. You might love your dog but a small child with an ice cream might not agree.
Choosing the right site
When you're looking for a site, do plenty of research and read online reviews before you book – there's a difference between 'dogs allowed' and 'dog-friendly' and for a relaxing holiday, you're after more of the latter.
Richard recommends
Caravan & Motorhome Club
campsites – there's a whopping 2,700 to choose from around the UK. You don't necessarily need to be a member to book these sites but it does make it a lot cheaper and easier if you are. A family membership starts at around £50 for the year and also includes dogs, naturally. The Mackney family love Blackshaw Moor Caravan and Motorhome Club Site near Leek, Derbyshire which is perfect for walks onto The Roaches and, for trips further afield, they head to Willingcott Caravan and Motorhome Club Site near Woolacombe, North Devon – it's a quiet site with direct access to walking routes and ideal for a salty sea dog like Teddy. Dog-loving couples who seek a break without the high jinks of children will love
Old Oaks Touring and Glamping near Glastonbury in Somerset
. This award-winning, adults-only site is doggy heaven! Guests are welcome to take up to three well-behaved mutts and on arrival, get tails wagging by visiting the on site shop selling homemade dog treats and ice cream. The secure dog walking area with views over the Mendip Hills allows dogs to run free and make friends and if they get muddy, make use of the dog shower. There's also a dedicated washer and dryer if bedding becomes dirty. Pampered pooches will be very at home here. If you're still seeking inspiration for your next adventures, head to
Pitchup
where you can search for dog-friendly sites in the UK, Europe and the Americas. Pet passports at the ready!
Packing for pups
There's no denying that some dogs are more high-maintenance than their owners but here are some things that you'll want to make sure you take with you. Poo bags are the number one on the list but these mint-scented biodegradable bags from Beco Pet make the task a little less unpleasant.
When it comes to sleeping arrangements, it can be better to bring a bed from home to make sure pets are as content as they can be. You'll have a better night's sleep too, if you're not constantly woken by a dog nuzzling your face. If you dog sleeps in a crate, why not add a little luxe with a crate and mattress set in a pretty pattern from
Charley Chau? It's like a mini boutique hotel!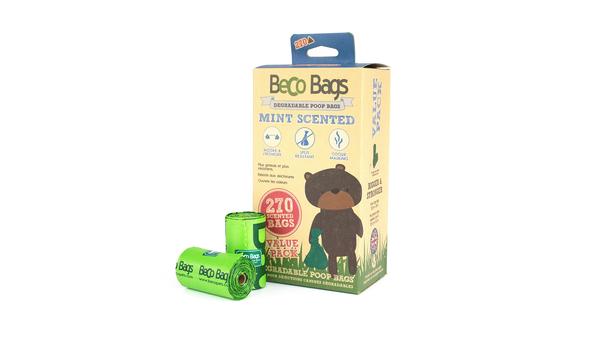 Keeping treats and other supplies on hand is wise when you need to get the attention of your pooch and so having a 'bum bag' can help. We remember Mr Motivator was a fan of the bum bag but we think he might have been onto something now. This one from
Doog is ideal
.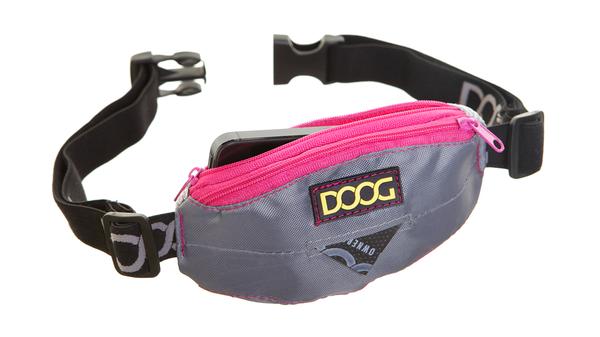 If you're heading out for the day, pack a collapsible dog bowl for times when a quick drink or snack is required. These ones from Beco come in three colours and three sizes.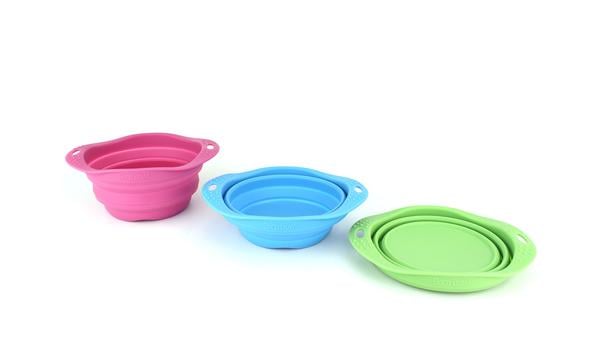 There's no getting away from the fact that dogs love rolling around in anything smelly which is why you'll always be glad you've packed
Stink Bomb
to keep them fresh in between their regular washes.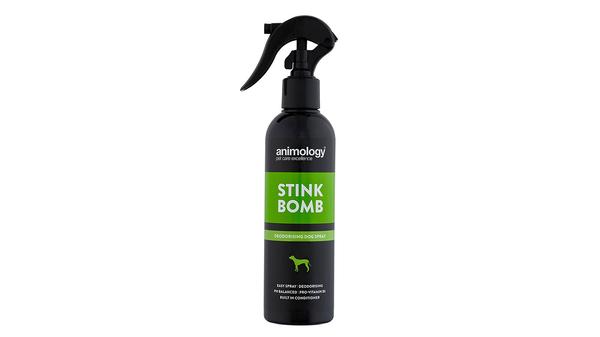 Dry off wet dogs with a dog drying coat from
Ruff & Tumble
available in many sizes and colours, you're sure to find one that even the most debonair dog will love.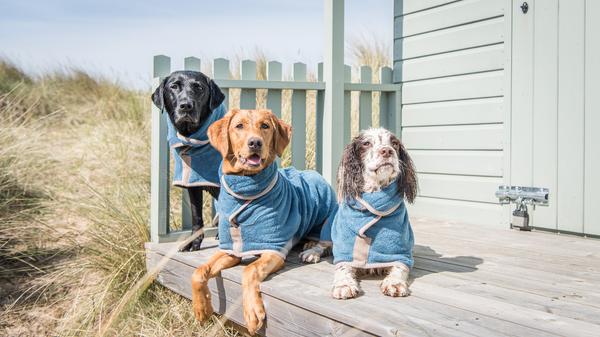 An animal first aid kit can be literally a life saver and within that, it's a good idea to pack a special tick removing tool. The
O'Tom Tick Remover
is inexpensive and will give you peace of mind should your dog get an unwelcome lodger.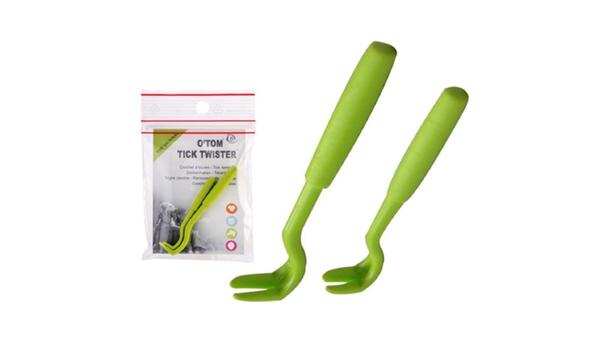 Important information
Before packing Baxter's backpack, make sure you know the deal when it comes to taking your dog away and be sure they are up to date with their vaccinations. Dogs are admitted at each individual site's discretion so you'll need to ensure you're 100% sure that your pet isn't a danger to other people or dogs.
Check the specific rules before you head off as some sites may have a cap on how many dogs you can take and even the breeds they welcome. A collar should always be worn and include a tag with contact details should your dog wander off in search of a sausage. When you're out walking, it goes without saying that you need to check if the nearby beaches allow dogs and be cautious near livestock if staying in a rural area. Campsites have knowledgeable staff and they should be able to signpost you to the best walking spots in the area. And don't forget the poo bags! You can follow the adventures of the Mackney family and learn all about their
favourite dog-approved campsites here.
Looking for a motorhome to take your dog on holiday?