Advice
Driving your motorhome in cold weather
Winter breaks can be fantastic for festive feelings during the worst weather. The trouble is, driving in the depths of our chilly winter months can be challenging, that's why we are here to help...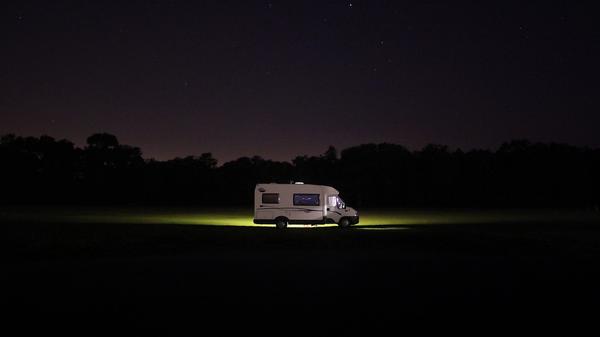 This issue becomes even more prevalent if you're considering investing in a motorhome this year. Does that mean your dreams of a motorhome this Christmas should be off the cards? Not at all! In fact, now is the ideal time to invest. Before you do, though, you might want to consider these cold-weather driving points to guarantee you actually get where you're heading.
Book in for a service
Servicing a motorhome after purchase is always worthwhile, but the need for complete service is even more pressing before a long winter drive. To get the most from this precaution, seek a garage that offers a complete motorhome package, including vital checks such as:
- Radiators - Antifreeze content - Engine standard - Battery life This way, you'll be able to address any potential issues before they leave you stranded in freezing weather. And, you'll be able to head off happily as soon as your motorhome gets a clean bill of health.
Consider your destination
Once your motorhome is ready to go, you'll want to consider your destination, Cold-weather countries like Switzerland and Germany, for instance, tend to have specific driving regulations during cold snaps or periods of frost/snow etc.
Tyres especially come under fire here, with summer tyres during winter conditions often throwing liability altogether in case of an accident. To make sure that doesn't happen, invest in either winter-specific tyres of at least 4mms, or look out for potentially cheaper four-seasons options that apply to the country in question. Most countries will also accept M+S tyres that were made before January 2018 until the 30th of September 2024, but this isn't a guarantee, so proceed with caution if you do invest in tyres like these. Your tyres aren't the only things that will come under scrutiny, either. If you're driving in snow, you may also need to install either snow chains or their cheaper, easier counterparts, snow socks. In the case of chains, you should only fit them when a road is covered by ice and snow, and must be careful to adhere to lower speed limits in these cases. Snow socks are easier to fit and drive with, though you'll need to remove them when travelling on dry roads to avoid shredding. If you're concerned about the stipulations in your country of choice, the AA can be useful, as can the Caravan and Motorhome Club's publication 'Touring Europe'. Tyre company, Continental, also has a useful guide on European regulations to see your trips going off without a hitch.
Now you're ready to go
Cold weather driving really needn't be a challenge. All it takes is a little know-how, and a motorhome stocked with all the stuff you need. As simple as that, you could be using your motorhome to drive home for Christmas in no time.