Advice
Coronavirus advice for motorhome buyers
Find out how you can buy or sell a motorhome during the coronavirus lockdown.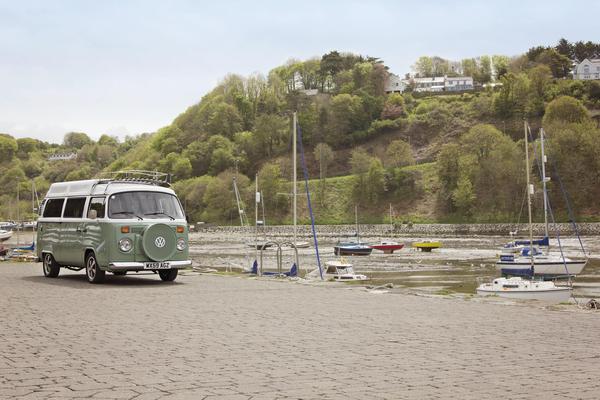 Can I buy a motorhome right now?
Yes, dealerships are now open in England, Wales and Scotland. You can also buy online via Home Delivery and Click and Collect services.
UK dealerships can remain open. Under the latest Government guidelines, issued in November 2021, masks are required in retail settings. Further measures have been introduced in
Scotland
,
Wales
and
Northern Ireland
. Please confirm the rules and any exemptions to mask wearing with your local authority before visiting a dealership. Here is the current government guidance for
England
,
Wales
,
Scotland
and
Northern Ireland
. As the rules are very different per area, it is always best to check the advice on the area you live in.
How to buy a motorhome online
We've introduced new features to all Auto Trader Motorhomes adverts, each of which will help you do more of your research and motorhome buying from home.
These features are highlighted on the ads themselves and show the ways retailers are helping keep you safe, observe social distancing, and keep motorhome buying easy during the lockdown.
Home Delivery
Motorhomes advertised with 'Home Delivery' mean you can get it delivered to your address - no need to leave the house!
If a dealership offers home delivery, you can also see this on their adverts. Note that some dealerships may offer this service for free, others may charge an additional fee.
Click and Collect
Some dealerships may also offer Click and Collect services. Whether this is available will depend on the guidance in your region.
If a dealership offers Click and Collect services, you can see this on their adverts. To arrange this, contact the dealership using the contact details provided on Auto Trader adverts.
Live Video Viewing
The live video viewing icon on a motorhome advert will show you whether the retailer can offer you this service.
Live video viewing can be arranged directly with the retailer. These virtual vehicle walk-arounds go some way to replace a forecourt visit and give you to time ask any questions, just like they would in person.
Are motorhome dealerships open to the public?
For those who want to visit a dealership in person before buying, you'll be able to in Scotland from 5th April, and in England and Wales from 12th April. In Northern Ireland, non-essential retailers will remain closed but Click and Collect orders can resume from 12th April.
All dates are subject to change. Here is the government guidance for
England
,
Wales
,
Scotland
and
Northern Ireland
. As the rules are very different per area, it is best to check the advice on the area you live in. We're keeping an eye on any changes to the above and updating each time we have new government guidance so check back in whenever you need to know what's possible with motorhome buying during this time.
When they are open, what are dealerships doing to help you feel safe when buying a motorhome?
When dealerships are permitted to open (once their government allows them to and they have social distancing and sanitisation measures in place), we're helping them show via their adverts on Auto Trader the measures they may be taking to make it easier for customers to visit showrooms and forecourts.
Retailers across the UK are determined to keep you safe and healthy throughout the car buying process, so this dedicated spaced in each ad will highlight the measures they've adopted. Such measures may include:
Operating by appointment only (you can make an appointment on Auto Trader, just use the email, call or chat buttons on the ad).
Click and collect services, allowing you to stay safe while picking up your car yourself.
Adhering to two metres social distancing on forecourts.
Complete sanitisation of vehicles.
Using staff personal protection equipment (PPE), sneeze screens and other health and safety measures.
Making PPE and hand sanitisers available to customers.
Can I sell my motorhome now?
If you're looking to sell your old motorhome, you can still list it on Auto Trader. You can upload your
motorhome advert in just three simple steps
.
If you do decide to sell your motorhome, remember to clean and disinfect it. Although this can't guarantee to remove all risks, it shows you're taking a responsible approach. Looking after each other is vital right now, so if you can't properly disinfect your caravan properly, consider delaying selling it until you can.
This article aims to help answer the key questions on how motorhome buyers are being affected as coronavirus lockdown continues. We will endeavor to keep this article up to date as more information is released.
For medical advice please make sure you visit the
NHS website.
For advice relating to the UK's response in any other areas, please visit the
UK Government's website.
To keep up to date with all our latest content, or ask us a question, visit our social channels —
Facebook
,
Instagram
,
TikTok
,
Twitter
and
YouTube
.