Advice
Can you live in a motorhome UK?
The thrill of the open road - and the chance to move to a new location whenever you want - can make the idea of living in a motorhome very attractive. So, can you live in a motorhome in the UK, and what practical things do you need to consider?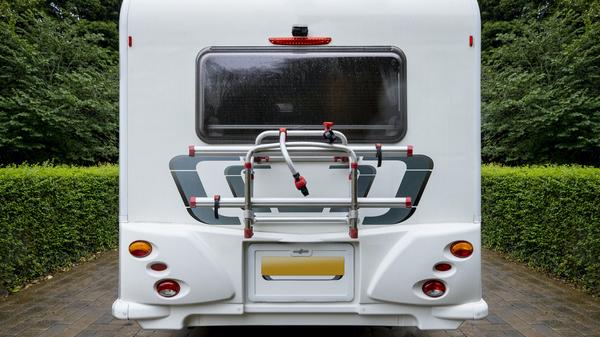 All the latest motorhomes are incredibly sophisticated, and some are more luxurious than your average apartment or terraced house. They are also certainly cheaper and easier to clean than a property.
The laws on living in a motorhome
There is no law that prevents you from making a motorhome your primary residence. The same is true of caravans and campervans. The only legal stipulation is that it must be roadworthy, hold a current MOT certificate and be taxed and insured. Plus, you must only pitch up in permitted places.
Parking up a motorhome year-round
That last point is crucial. Of course, living in a motorhome saves you the expense of owning property and gives you a wonderful amount of freedom. However, finding places to park up and stay is not always straightforward. There are many parts of the UK where 'wild camping' is expressly forbidden, and you will face hefty fines and possibly wheel clamps if you overstay your welcome in many UK towns and cities.
The key to living in a motorhome is doing lots of research to find affordable sites and places you can park. Keep in mind the fact that leisure sites that welcome motorhomes don't operate year-round. They shut during the quieter winter months as demand falls. It's against the law for leisure parks to open all year (unlike residential parks). Friends and family with land or driveways can be handy when the availability of sites is scarce. Or, you could explore the possibility of temporarily staying in residential parks, alongside what is sometimes referred to as Park Homes. Some owners of private land rent out pitches to motorhomes, and of course, there's always the option of driving to the continent in the winter in search of the sun! If you locate your motorhome on your own empty land for any length of time, you may need planning permission to site a residence there.
Are there other challenges to living in motorhomes?
It's now easy to buy well-equipped motorhomes and stamp your own personality and preferences on their décor and equipment. This helps make your home on wheels the perfect accommodation for lengthy 'staycations' in England, Scotland and Wales.
However, it can be a different experience when your motorhome is your primary residence. Even the biggest models, with all the latest gadgets, have their limitations. Especially when it comes to space and privacy on the days the weather keeps you inside. To live in a motorhome in the UK, you need to be ready to cope with some inconvenience. Also, you need bicycles or a smaller vehicle you can tow, if you want to avoid public transport and nip to the shops or explore when you park up your home.
Comfort matters for motorhome living
If you do decide that living in a motorhome is 'right up your street', then you need to choose one with care, especially a used model. It must be mechanically sound. Having your motorhome towed back to your house is bad enough, but when you live in your vehicle a breakdown is a serious setback!
Also, you need to be 100% sure your living space is of the right standard, including good insulation and the ability to keep gas, electric and water available without too much hassle. Your plumbing could be a key feature. Make sure your toilet and shower are reliable, as caravan site facilities aren't always attractive! The general rule of thumb is that the more spacious and well equipped your motorhome is, the easier life will be when it's your primary residence.
Why living in a motorhome is beneficial
We couldn't conclude this article on the question of 'can you live in a motorhome in the UK' without mentioning more advantages.
If you keep your vehicle and parking places legal, you can move your home to find adventures on a whim, with none of the worries of mortgages, noisy neighbours, falling house prices or the same boring views. So, it's not surprising that living in a motorhome permanently is some people's idea of the perfect retirement. Though thanks to modern technology, younger folk can 'work from home' in their vehicles too. The first step is to find a fairly priced motorhome, of the right calibre, and calculate expenses such as insurance and site fees. You could find living in a motorhome in the UK is the perfect way to make every day a holiday!