Guide
Britain's best motorway services
We all know it's as much about the journey as the destination – and when you're driving a motorhome, a decent stop off is essential. Owning a motorhome is a passport to freedom – you can take to the road at a moment's notice and be waking up to a different view every single weekend if you choose. Driving your home on wheels is no mean feat though, and finding the right place to stop off for a cuppa can make or break the journey.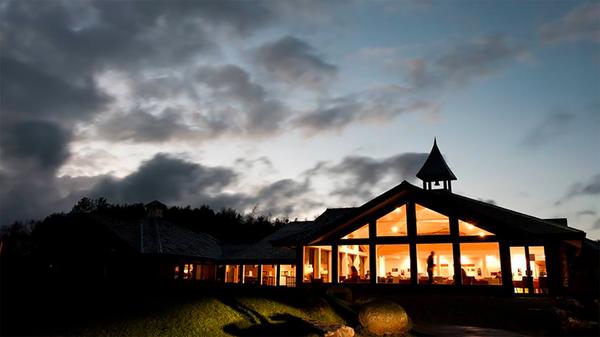 Sure, you've got your own on-board facilities and could easily scoff at those spending £3 on a coffee, but there's times when you want to get out, stretch your legs and treat yourself to more than a cheese and ham sandwich.
Whether you're heading up North or down South, there's some top service stations worth pulling over for and they've got a lot more going for them than a warm, wet beverage. Here's some of our favourites:
Best for...overnight stop-offs
Why we love Tebay Service Station
The first time I visited this services, I must have spent about two hours in the shop but this isn't the place you'll find a Grab Bag of Salt & Vinegar Discos and can of Tango. Instead, think artisan cheeses, pastel-coloured meringues and top-quality locally-reared sausage rolls. That's before we even cover the homewares that you really need for your van including handmade ceramics from independent craftsmen (and women) and jolly brightly-coloured picnic items.
If you really like it and decide to stay for the night, it will cost you £18 and you'll get access to free, clean showers and a voucher to go towards your dinner but you'll have to be self-sufficient as there's no waste water point or electric hook-up. Oh sorry, before I forget you can of course fill up your tank at the petrol station. If you're on the M5, sister services
Gloucester Services
is worth a stop off, too.
Best for....meat lovers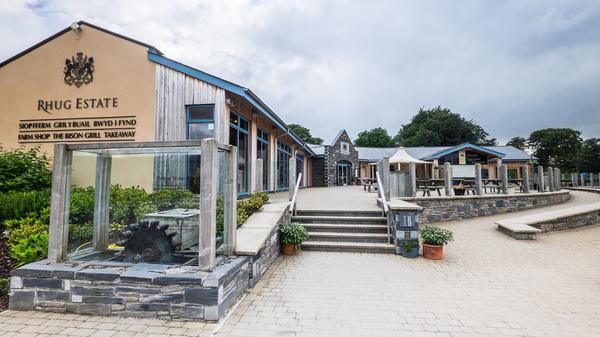 Why we love Rhug Estate Organic Farm
Part of the popular
Brit Stops scheme
, motorcaravanners are particularly welcome at this high-end farm shop restaurant famed for its high-quality organic meat (Londoners with a lust for its Welsh Lamb can find it at Borough Market). If you're planning on enjoying the comfort of your own, on-board shower before bed, make use of the free water points too. You'll need to register with the shop when you arrive and in return you'll get a 10% off voucher redeemable against breakfast. And it's a big one!
Best for...retro-lovers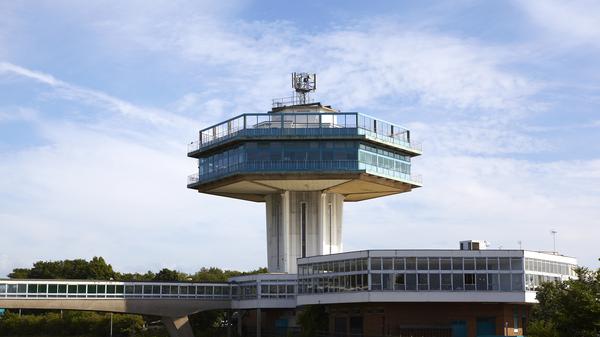 Why we love Lancaster Service Station
Opened in 1965, this was once the pinnacle of British service stations and is crowned by The Pennine Tower which, while looking a bit tired now was properly luxe back in the day. The tower itself (with views over Morecambe Bay) is sadly closed but it's still worth a snap for nostalgia alone – The Beatles apparently loved it. Inside the main services, you can get your hands on a packet of Percy Pigs and a Greggs Sausage Roll. But no John, Paul, George or Ringo.

Best for...families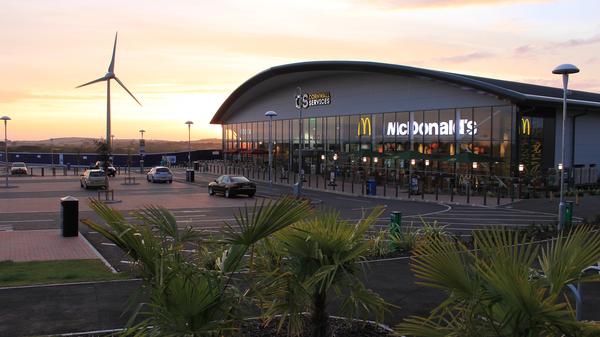 Why we love Cornwall Service Station
This is a swanky, modern services that opened a couple of years ago and is a bit like a holiday park. In a world where slot machines are the only entertainment you'd expect to find at a services, parking up to find an on-site soft play centre is a bit of a surprise. Looking for a Cornish pasty? Try one from W C Rowe. Heading to the coast to catch a wave? Get the gear to make you look the part from Saltrock or Mango Surf.

Best for...fans of a wee dram
Why we love The Green Welly Stop
If you're fed up of the usual services, you'll be delighted to find this little gem – a haven for whisky lovers who want to take a Scottish souvenir home with them. With a comprehensive selection from some of Scotland's finest distillers, you'll have no trouble finding something you like. If you're on your way to the bonny lands and need some last-minute trekking equipment, stop off here and get ready to fill your (walking boots).