Expert Review
Adria Coral (2021 - ) review
Live the atrium life, with an Adria sunroof that brings even more of the world into your motorhome.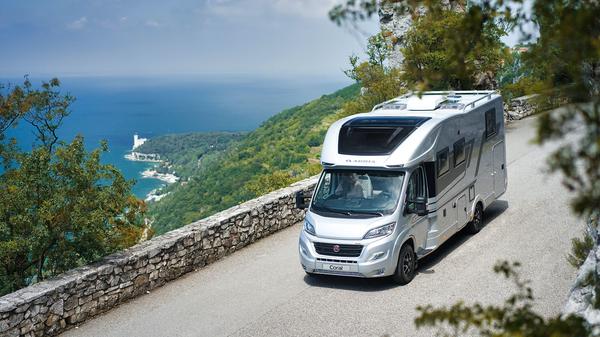 Words by: Ben Hackney-Williams
Published on 30 March 2021 | 0 min read
The Auto Trader expert verdict:
Adria is upping its game at a time when it would be so easy to play it safe. Giving new life to the Supreme and Plus models of the Coral range for 2021, a total of nine models put your living space at the heart of great motorhome design.
Reasons to buy:
The natural light in the living space is second to none.
Incredible bedroom and perfect practicality throughout.
Newly-designed garage with complete electric convenience.
Drive
For 2021 the new generation of Coral Supreme and Plus models are build on the Fiat Ducato base vehicle, with six-speed manual or nine-speed auto gearboxes. On the outside, the Coral's sleek new profile not only brings head-turning appeal but also aerodynamics and fuel efficiency on the road.
Expert rating: 4/5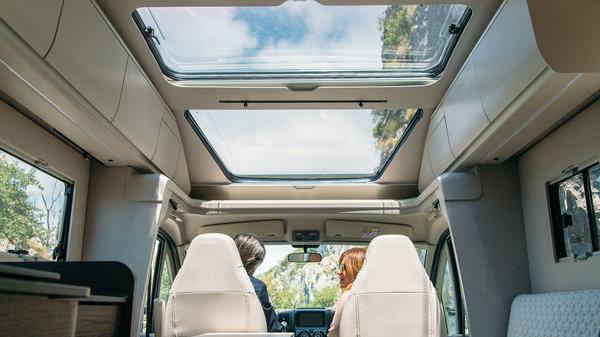 Adria Coral motorhome review
Design
Multiple layouts mean that there's plenty of choice no matter how you like your motorhome living. With spaces including the classic dinette design and double sofa layouts, there are also bed options that ensure you've got the best of decisions in how you can create the ultimate home from home. A new central utility area with a 115-litre fresh water tank, insulation and additional storage is all on the spec list now courtesy of a double floor that's partly constructed from recycled materials. It's this convenience in layouts and clever use of space for practicality that makes the new Coral range design a step up on what's come before.
Expert rating: 5/5
Living
The benefit brought by how much light floods into the living space is second to none. Here, thanks to Adria's Exclusive Design SunRoof and panoramic window, you'll get as much elemental appeal for the greatest visibility during the day and skyline views at night, with all the comforts of the Coral's ambiance and choice of Alde or Truma heating. For entertainment needs, hidden speakers, an additional subwoofer and Bluetooth connectivity but that's not all! The Coral's multimedia wall features a TV holder for up to 32in screens, a USB port and a phone charging surface. There's also a new digital controller and an optional smart mobile app – Adria MACH – to monitor utilities, download user manuals and more.
Expert rating: 5/5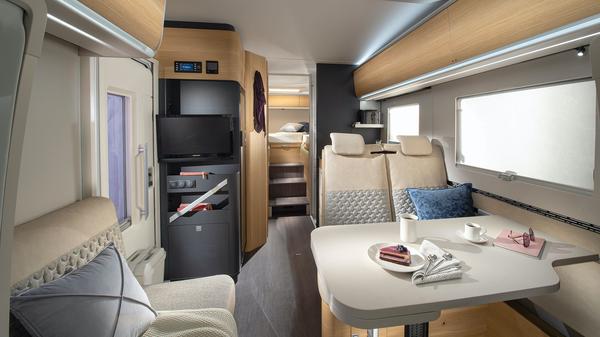 Adria Coral motorhome review
Dining
Adria's kitchens are renowned for being just as impressive as any contemporary apartment space. The Coral is no different, taking convenience a step further featuring more worktop space and more storage with soft-closing drawers. Cook up your favourite meals on the three-burner stove and over, and keep the drinks cool in a 142-litre stylish fridge.
Expert rating: 4/5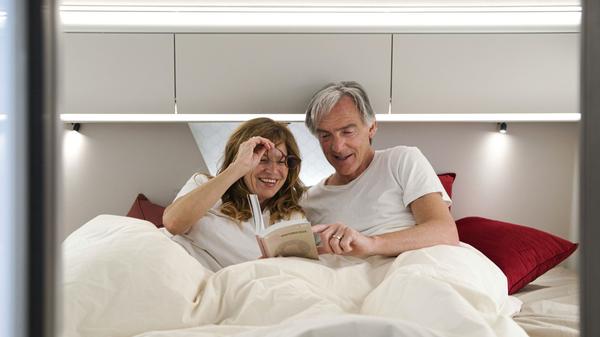 Adria Coral motorhome review
Sleeping
The bedrooms across the range are a thing of beauty, with options front and back for couples and families. Stand outs in the range are the fixed island and fixed singles, or the latter can be made into a giant monster-sized bed for ultimate luxury and uninterrupted starfishing all night.
Expert rating: 5/5
Value for money
Starting at £64,700 OTR for the Coral Plus motorhome range, it's not the cheapest of options out there. That said, I'm a big fan of compact and convenient motorhomes that make life easy on-site. That's something you're sure to get from these Adria motorhomes for sale.
Expert rating: 4/5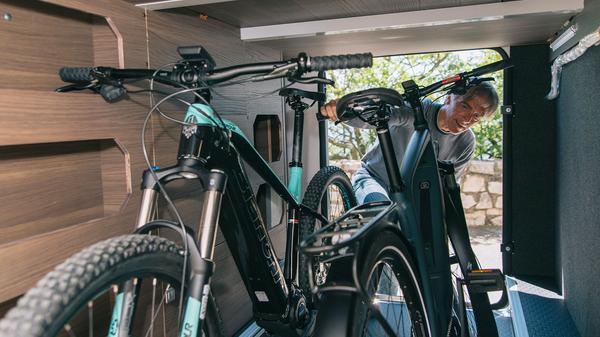 Adria Coral motorhome review
Why buy?
This Adria motorhome is one of the best examples of more with less. Everything here just feels practical, comfortable and convenient. The best thing about it is that this isn't at the expense of luxury, it's just that everything is done well and it makes sense. With the huge bedroom comes capacious levels of storage as well. Under the bed there's not only integrated drawers and easy access to a range of newly-design cupboards throughout the motorhome, but there's more... At the back, under the bedroom, there's also a new garage design with two doors, electric connectors and LED lights. What more could you ask for?
Expert rating: 5/5