Feature
8 reasons to take a staycation this year
With international travel likely to be more problematic this summer, Brits are looking for new forms of accommodation as they plan UK-based holidays. There's so many benefits to owning your own motorhome, including taking last-minute holidays whenever you feel like it. Here are just some of them…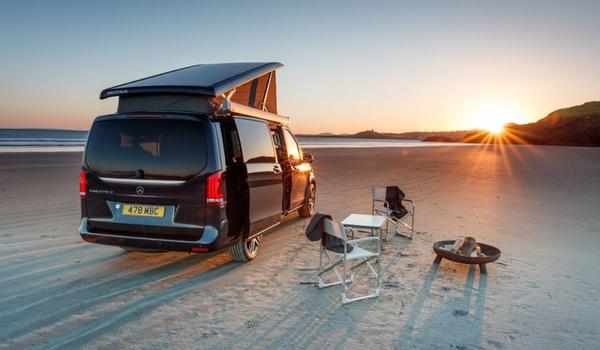 1. Discover the UK
There are so many amazing places to visit in the UK. Whether you're after a city break, country escape or beach holiday - the UK has it all.
If you stay in the UK, you'll have a choice of 31 World Heritage Sites, almost 50 Areas of Outstanding Natural Beauty and thousands of tourist attractions to choose to visit. London is always a top staycation destination, due to the number of attractions available to keep you busy, with a motorhome you'd save tonnes compared to a hotel or bed and breakfast.
2. No passport needed
Passport expired? Lost it in a drawer somewhere? There's no passport panic in the UK, just jump in your motorhome and go.
Bonus points - there's no queuing at the airport, no expensive food and drinks and your luggage will be safe with you!
3. Save time
Planning, researching and travelling are all quicker.
There will be no need to waste a few days of your holiday (and time when you get back) getting used to a different time zone.
4. Driving is easy
When you want to drive abroad, you often have to hire a car, pay extra for insurance and adapting to driving on the other side of the road.
When you're in your motorhome staycationing, you simply leave your drive and you're off!
5. You'll get home comforts
A Staycation gives you the opportunity to experience new things, with some of the home comforts on the side.
You won't need to download Duolingo, as you'll already know the language but you'll still get the thrill of discovering new things and places.
6. You can stay connected
If you can't live without your phone, staycationing is great for your bill!
You won't get stung with roaming charges, or have to rely on finding Wi-Fi access.
7. You'll get unlimited luggage
Struggle with packing?
If your staycation, you won't have to worry about luggage allowances or surcharges. Pack whatever will fit in your motorhome, just make sure you save some space for shopping and gifts too.
8. Save money
You'll be pleasantly surprised by just how cheap it is to go on holiday in your motorhome.
Expedia reckon that Brits spend around £5K per year on family holidays - those people clearly are not going camping! With campsite prices starting at around £10 per night, you don't have to be great with numbers to see what good value it is. Yes, we know you have to buy your motorhome first but if you shop around, you can find some great finance deals.