Best Of
5 Best Motorhome City Breaks
Head to any one of these destinations or individually take on the lot for a marvelous motorhome city break road trip.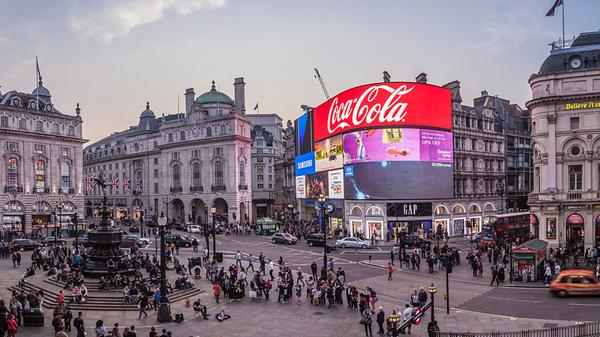 Words by: Ben Hackney-Williams
Published on 4 June 2021 | 0 min read
All of these motorhome city break destinations are within easy access to the A1, a road that runs the length of England and into Scotland. This not only means that individually they're reasonably accessible from anywhere in the UK, but you can take a road trip to see them all as a larger holiday, too.
1. London
Lee Valley to London? Lovely.
Firstly, Lee Valley is an excellent destination in its own right for any motorhome holiday. However, aside from the incredible variety of sports and leisure activities nearby, it's perfectly situated as a London-access city break, too. The number 215 bus stops at Lee Valley, heading to Walthamstow Central where you can jump on the Victoria line. From marveling at the sights and screens of Piccadilly Circus to a shopping spree on Oxford Street or dinner and a show at one of many theaters, a day in London will leave you refreshed but equally exhausted as you get back to your pitch.
Where to stay?
Lee Valley Camping and Caravan Park, Edmonton, Meridian Way, Edmonton, London N9 0AR.

2. Peterborough
Things that go bump in the night and a beer boat.
You won't get much more greenery and goodness immediately from your pitch than you do at Ferry Meadows. Just over three miles out from Peterborough city centre, bus routes and an excellent cycle network mean you can have the best of both worlds on a motorhome city break. Admire one of the finest Norman-era cathedrals in the country, take a ghost walk in the museum with areas dating back to the 16th century, or treat yourself to a real ale at Charters, a converted Dutch barge with regular live music.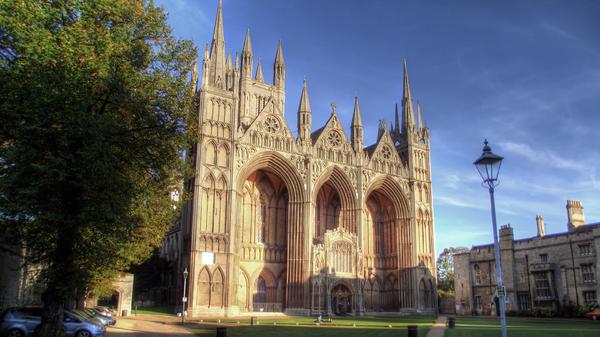 Credit: Al|Miller Flickr
Where to stay?
Ferry Meadows Caravan and Motorhome Club Site, Ham Ln, Peterborough PE2 5UU.

3. Leeds
Design and style for miles.
With parts designed by iconic architects, The Victoria Quarter in Leeds combines classic and contemporary – the 1990 Victoria Quarter and the 2016 Victoria Gate. Retail therapy is the name of the game for this motorhome city break, as you'll find favourites to spend both time and money in such as Anthropologie, John Lewis, Harvey Nichols, Louis Vuitton and a Peloton for any fitness fans in need of a sweatfest. Also be sure to tour the town hall, which has been open since 1858, and today plays host to live music, comedy shows, film screenings and much more entertainment. Speaking of which, Emmerdale fans can also enjoy a day exploring the village at the nearby outdoor TV set, too.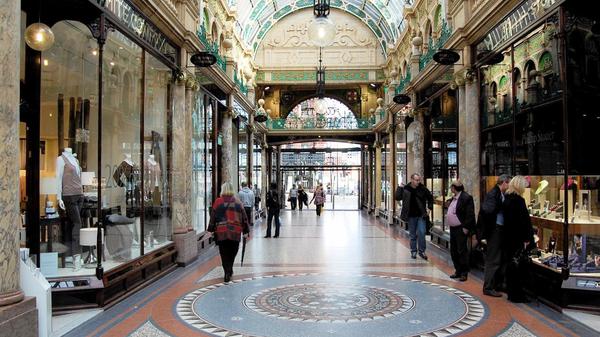 Credit: Phil Beard FlickR
Where to stay?
St Helena's Caravan Park, Otley Old Road, Horsforth, Leeds LS18 5HZ.

4. Newcastle
Make time for a Geordie jaunt.
One of the most exciting cities in the country, Newcastle upon Tyne is full of cultural experiences, historic buildings and lively entertainment venues and eateries. But one thing it does best is play host to excellence in art. Right on the Tyne, the BALTIC Centre for Contemporary Art offers 2600 square foot of experimentalism, all for free entry. Check out baltic.art to find out what's on when you want to visit. Sticking with the artistic theme, The Biscuit Factory in the city's cultural quarter is the UK's largest independent commercial art, craft and design gallery. A couple of hours here and you'll find exhibitions of all kinds before you head upstairs for a cuppa to reflect.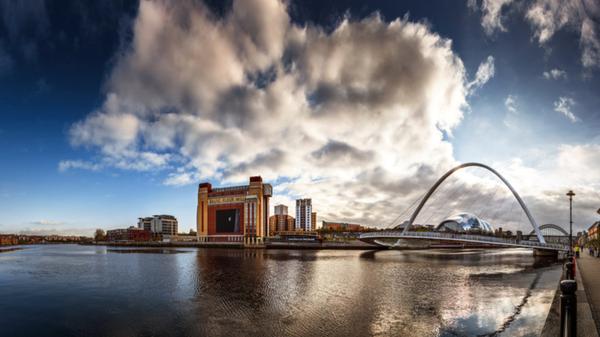 Credit: VisitBritain
Where to stay
Derwent Caravan Park, The Derwent Park Bungalow, Rowlands Gill NE39 1LG

5. Edinburgh
Scottish city break? Sorted!
Everyone knows about the delights of the old town and picturesque castle in Edinburgh, so this motorhome city break is going to take a step away from bricks and mortar to concentrate more on nature in the heart of Scotland's capital. Just north of Haymarket rail station you'll find the Water of Leith Walkway. Forget the tourist traps and take a wander along this pleasant stretch. If the weather's on the wet side, pack your wellies! Lastly... It's a bit of a cheat for a city break, but by this point in the trip if you're doing the tour, you may have had enough of museums, coffee, and galleries. You know what you need? Alpacas! At the north of Pentland Hills Regional Park, Bob and his alpacas at Bobcat Alpacas will provide you with an animal cuteness overload and views of the city. A must see.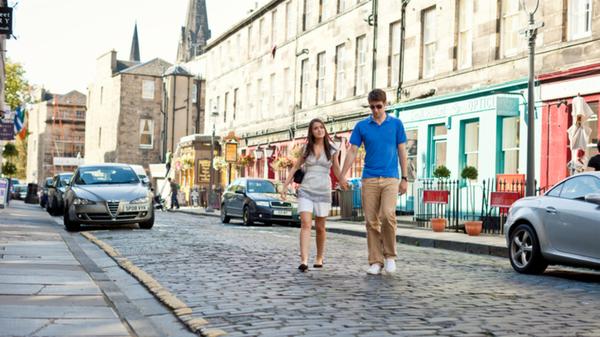 Credit: VisitBritain
Where to stay?
Mortonhall Caravan & Camping Park, 38 Mortonhall Gate, Frogston Road, Edinburgh, EH16 6TJ.