Best Of
5 Best campervans under £5,000
If you are considering buying a used campervan this year, there are a number of things you need to consider, especially if you are looking for a low-cost model. First of all, if your maximum limit is £5,000 then you are going to have a limited selection to choose from. Good campervans in this price range are few and far between, however, there are some bargains to be had if you shop around.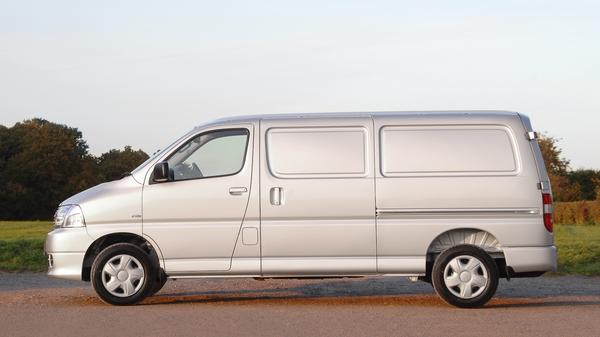 Words by: Auto Trader
Published on 28 September 2021 | 0 min read
As always, make sure you know exactly what type of campervan fits your lifestyle, and always give any vehicle you think of buying a thorough inspection in order to avoid problems later on. This means making sure you inspect the electrical, water and gas systems where applicable, and it may be worth getting a qualified electrician or gas supply expert to give it a thorough check too.
Campervans come in many different shapes, sizes and configurations, so it is vital you understand what type of campervan you require so you do not have any regrets later on. Even though the engine and the mechanicals are typically the same as the panel vans they are based on, you need to take greater care to inspect the additional camping accessories. In this guide, we will take a closer look at some of the best campervans currently available for under £5,000 so you can get an idea of exactly what you can expect to get for your hard-earned money.
1. Peugeot Partner Tepee Micro Camper van
The Peugeot Partner Tepee has enough room to carry five people or sleeping room for two, and Peugeot has done an excellent job in cramming in as much storage space and facilities as possible in the u-shaped rear camping section. There is a twin-burner gas-powered hob that slides out for convenience, and the table drops inside the bed frame and becomes part of a large double bed. There is also plenty of storage underneath the bed. There are air conditioning and on-board electrics too. The rear camper section is completely removable, so the van can be converted to an MPV or used as a van for those runs to the recycling centre.
Find a
Peugeot Partner here
.
2. Toyota Hiace Lwb
This three-berth campervan comes with an automatic transmission, has a 2.8 turbo diesel engine, a high roof and is fitted with many facilities, making it ideal for a weekend getaway. Some of the features include solar, gas and electric hookups, a fridge, a table, a gas-powered hob and grill, laminate flooring, plenty of storage space and cupboards. It is also large enough to fit a double ergo-flex mattress. If you are looking to travel across Europe, you will have no problems as this vehicle comes with both European and UK standard electric hook-up leads. This vehicle also comes with an immobiliser and central locking.
Find a
Toyata motorhome here
.
3. Fiat Frankia
This roomy five-berth campervan has everything you need for touring in the UK or further afield. It is an over-head cab sleeper that has a dining area plus an extra dinette at the rear and even comes with a backflush toilet, a sink, shower and gas-powered oven and hob. This makes it the ideal tourer for those summer getaways or even the long day trip to the seaside. It's sure to give you hours of enjoyment as you hit the road this summer.
Find a
Fiat Frankia here
.
4. Citroen Relay
This two-berth campervan certainly packs a lot into a small space, with two large sofas that can be used as two single beds or paired together to make one double. There is a kitchen area with a stainless-steel sink, a foot-pump for running cold water, plenty of cupboard space, a toilet cubicle and both clean and wastewater containers.
Find a
Citroen Relay here
.
5. Renault Trafic Leisure Drive
This nifty campervan comes with its own inflatable awning, a sink, a three-ring hob, hookups for electricity and bottled gas. It also has a cool box and fridge, tons of storage and a swivel passenger seat. The rear sofa folds down to make one double bed and there is plenty of room for two people to live comfortably.
Find a
Renault Trafic here
.
In conclusion
Hopefully, this guide has given you some idea regarding what you can expect for £5,000 when it comes to buying pre-owned campervans. However, for the price range, you may need to do some work to get the vehicle roadworthy, as you are likely to be buying a campervan that has already done a lot of touring.
See all motorhomes under £5000
You can find all the motorhomes on Auto Trader priced at under £5000
here
.