Best Of
5 best campervans under £30,000
Find your perfect holiday options on a budget with these 5 best campervans under £30,000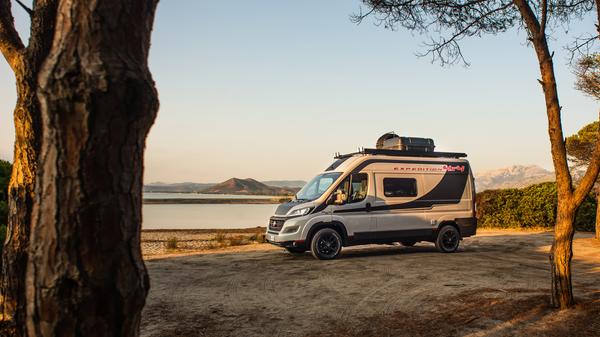 Words by: Ben Hackney-Williams
Published on 23 January 2023 | 0 min read
Sometimes you don't have to spend a huge amount to get a campervan that's more than the sum of its parts. Here you'll find options for everyone looking to get quality campervanning under their belt.
Daily drive convenience or off-grid escapism, campervans are the key to easy getaways where everything's contained in practical perfection. Whether you're looking for subtlety or out and out adventure, this collection of campervans have a host of models, features and reliability to get you out on the road and pitch for years to come.
5. Fiat Ducato campervan
The Fiat Ducato as a base vehicle is the perfect starting point for budget-based campervan connoisseurs. Available in every flavour – whatever shape, size, layout or spec you need for almost any terrain – if you can't find a suitable Fiat for your needs, then you're not looking for a campervan or motorhome.
That said, the level of choice can create some sense of analysis paralysis when it comes to committing, so it's important to know what you're looking for before you start. Even a quick search ranges from a 2013 2.3-litre engine Ducato conversion with a fixed double bed and full MOT for just over £5k, to an older but pristine 2007 three-berth with just 40k on the clock for £15,995. Double that cost to the £30,000 budget here and, with a bit of patience, there's a Ducato-based camper out there for anyone.
Find a Fiat Ducato campervan here
.
4. Mercedes-Benz Sprinter campervan
You'll see every price from this icon of roadworthiness, but don't let the steeper poundage put you off a bit of research to find a real bargain. As you might imagine, two-berths bring the biggest benefits as any more bodies on board can create a bit of a space issue. That said, if you're a family without cabin fever concerns, there are options here, too. Used campervan custom builds will bring the biggest benefits in terms of cost versus value, so keep a lookout for exciting bespoke layouts that will suit your every need, every trip.
Find a Mercedes-Benz Sprinter campervan here
.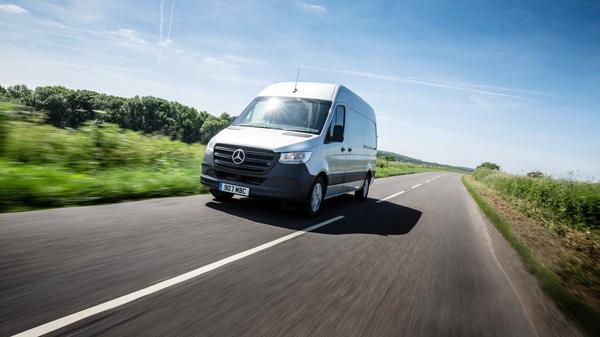 Mercedes-Benz Sprinter
3. Renault Trafic campervan
One of the great things about campervan conversions is how easy that are to adapt as a daily drive, as well as a wholesome holiday option. The Renault Trafic panel van is no exception. Roadworthy subtlety and pop-top spaciousness on-site make for a winning combination of day-to-day and holidays away.
Even new, the award-winning Ellastone campervan from Hillside Leisure, based on the Trafic, was just under £34k on the road back in 2015, so there's plenty of scope for getting your money's worth with a bargain buy today. The main thing is to make sure you're getting a model that's been looked after and well maintained, but with a little nous and the usual due diligence, deals are definitely out there.
Find a Renault Trafic campervan here
.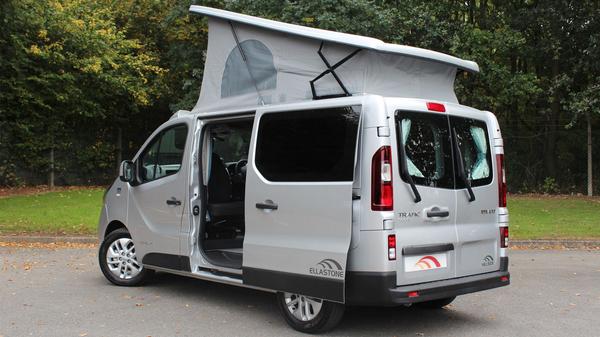 Renault Trafic
2. Vauxhall Vivaro campervan
If you're not buying a campervan direct from a manufacturer, then a fully-approved campervan conversion is the way to go. Wellhouse Leisure brought out this Vivaro Elite model as part of its 2021 range, which means that, Elite or not, the Vauxhall van is ripe for a campervanner's dream under £30k today.
Four-seaters are fitted with sleeping spaces of folding beds or optional upper roof beds. In addition to 12V and 240V power units, plus 2.2kW heating, a leisure battery and 100W solar panel will solve any energy crisis concerns when it comes to taking time away from home. You can even find affordable models complete with parking sensors all-round and a camera at the rear, making parking up on pitch a piece of cake. As Wellhouse Leisure is a trusted Vauxhall conversion partner, keep an eye out for models still under the Vivaro's three-year / 100,000-mile warranty and you're laughing.
Find a Vauxhall Vivaro campervan
.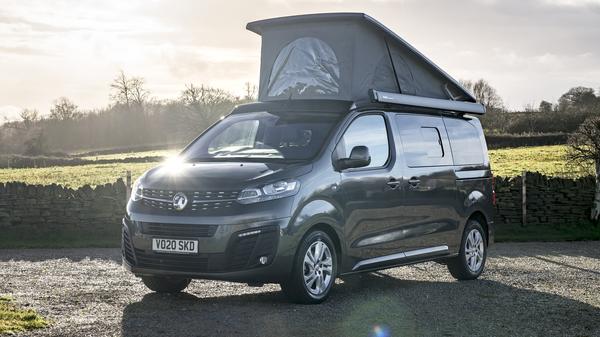 Vauxhall Vivaro
1. Volkswagen California campervan
New Caddy California prices are kicking off from just over £30,000, but second-hand VW California campervans are offering even more excellent value for quick getaways, with even high spec models as late as 2013 and 2015 creeping well into affordable territory. Taking the 2014 Cali into consideration, two trim levels offer everything for those wanting the bare minimum (Beach) and a greater level of luxury alike (SE).
With its two-litre turbodiesel engine and BlueMotion Technology as standard across the range, if you're after entry-level or excellence, you'll still get a great drive on the road. Of course, the SE can be found with VW's 4MOTION four-wheel drive, too.
Find a Volkswagen California campervan
.