Expert Review
Peugeot Partner Panel Van (2018 - ) review
Peugeot aims to set itself apart from its small van partners – Citroen and Vauxhall – by appealing to buyers' sense of style, with a cabin that borrows heavily from its passenger car range.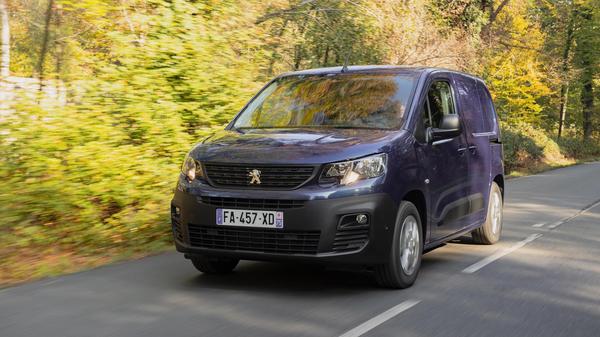 The Auto Trader expert verdict:
The Partner is the first Peugeot van to come with the brand's iCockpit, which has been widely used in the brand's passenger car range and brings a small steering wheel and head-up style instrument display. It's this that Peugeot hopes will tempt buyers into the Partner over the practically identical Citroen Berlingo and Vauxhall Combo, as pricing and trims have little between them otherwise.
Reasons to buy:
Fantastic payload for a small van
Excellent ride
Brilliant safety kit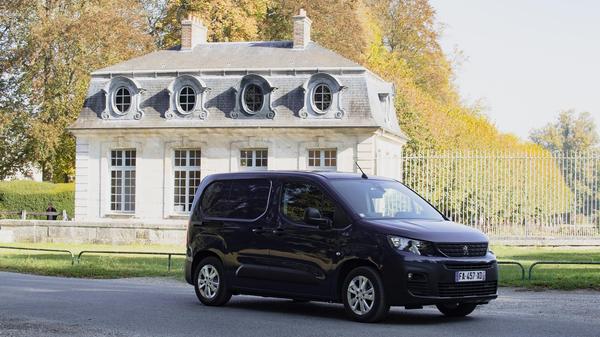 Cargo & practicality
Downsizers will be delighted with the Peugeot Partner, as it has managed to set a new high for the small van sector when it comes to payload. With a maximum carrying ability of 1,050kg, you can cram a serious amount of weight into this van. As you'd hope, you can fit two Euro pallets in, too. That 1,050kg payload isn't a one-off special, either – almost all the versions are capable of taking close to a tonne, with only a couple of entry-level models letting the game down, so it is best checking if you're after a more affordable Partner. You'll be able to push the Partner to its maximum, too, thanks to a new sensor that warns you when you have put 80% of the payload capacity on board, and again if you have gone over the legal limit. You get a warning sounding in the cabin at start-up, and at the rear of the loading bay, so it should be easy to stay within the law. It's optional on most models as you would expect, but it is only a couple of hundred pounds, so an increase in delivery efficiency could see it pay for itself within a short time. All versions apart from the basic 'S' trim allow you to extend the loading length by 1,273mm. It doesn't give you a huge amount of extra capacity – only increasing it by 0.6 cubic metres – but it does allow you to take longer items such as ladders without strapping them to the outside of the van. The cabin comes with a great amount of storage, with as much as 39 litres of space in the various cubbies. Inevitably, the higher up the range you go, the more storage you get. Even if you go right to the top, you don't get a large amount of cupholders, though, but there is space for a big bottle in the door.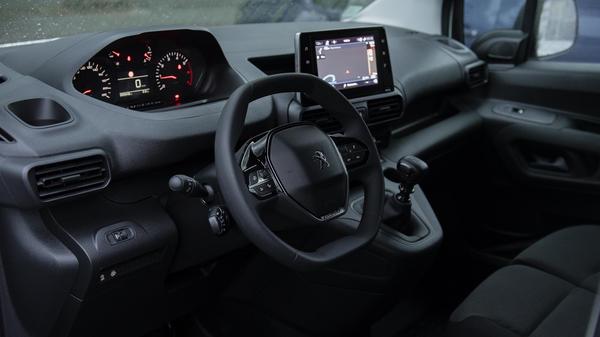 Interior
The interior is where Peugeot is hoping to win favour with buyers, as the Partner is the first commercial vehicle to come with the small steering wheel layout the brand has offered across a range of its passenger cars for some while now. It won't be to everyone's tastes, and might be a harder sell in the more conservative commercial vehicle market, but Peugeot has sold enough cars with the system to be convinced it has got it right now. Once you have the wheel in a place that suits, it allows a good view of the information screen, and the high mounted gear lever is well positioned to reach easily. You don't often see an electronic parking brake in a van either, but it comes as standard on the higher trims. It frees up space, which is a welcome factor in a commercial vehicle.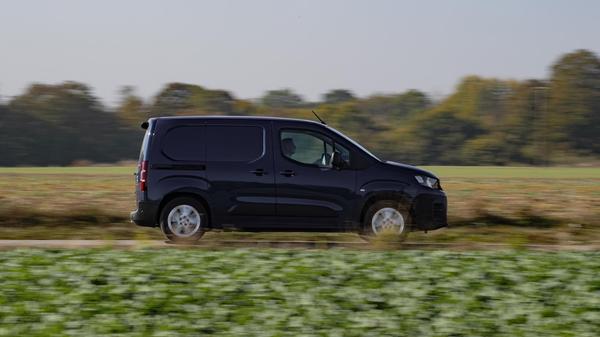 Running costs
The Partner – and its Berlingo and Combo siblings – have shunted the economy bar that bit higher, as every diesel version of the Peugeot offers in excess of 60mpg. The most efficient version is the standard-length version with the 100hp 1.6-litre diesel, and that claims more than 67mpg. It's worth noting this is an engine that has been carried over from the outgoing model, so won't be available for ever, but more efficient versions are likely to come in the future. For now, the new version isn't getting an electric model, with Peugeot keeping with the outgoing model for its battery-powered version. However, this is likely to change in the future.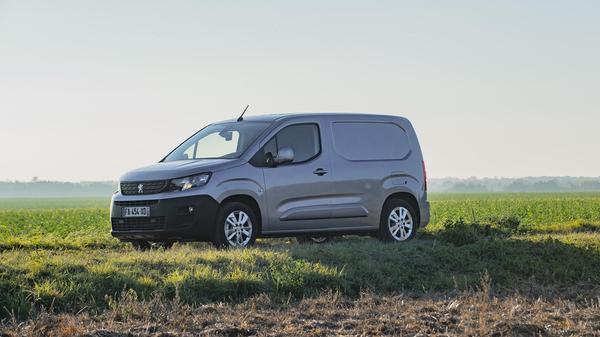 Reliability
The sheer volume of sales the previous version of the Peugeot Partner racked up will help stand in good stead when it comes to finding a garage that's familiar with its technical elements. The fact it shares many components with the Berlingo and Combo will help too. It's worth noting the 1.6-litre engines only have a 15,000-mile, or one year, service interval, while the 1.6-litre engine goes 25,000 miles or two years between services.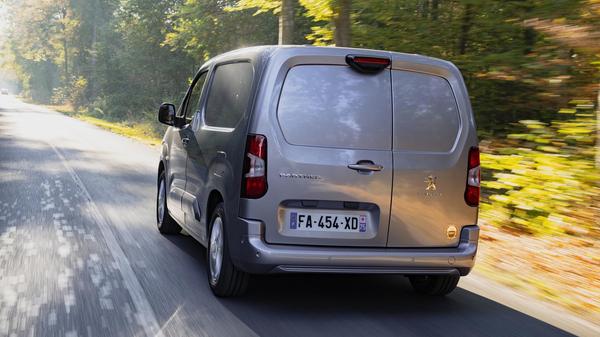 Performance
There might be a choice of three diesel engines in the Partner to start off with, but two of these – the 1.6-litre models – are carried over from the old van. The new 1.5-litre is the pick of the range, as it is the smoothest, most responsive and quietest available. The more powerful 1.6-litre is still a good all-rounder, though, and has enough shove to cope well with overtaking on the motorway and hauling a heavy load at lower speeds. The least powerful is more suited to urban trips, and is likely to feel out of breath at higher speeds. There is a choice between manual and automatic gearboxes. The auto is a wonderful eight-speed unit that will be familiar to some owners of one of Peugeot's passenger cars. It is fantastically smooth, and a far better option than has historically been offered on a van. As proof of its modernity, it even boosts the claimed efficiency.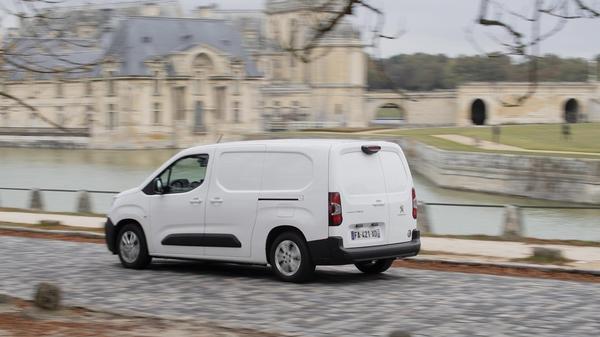 Ride and handling
The Partner's passenger car underpinnings do it great credit on the road, as it is capable of tackling smaller bumps with a lightness of touch. It is incredibly impressive over bigger, more wallowing bumps, too. It manages to keep the body movement in check, so any unsecured loads won't get thrown around too much if you come across a blind bump or dip. Standard visibility is good for a panel van, but the Partner's forte is another new piece of tech. The optional camera system acts as both a passenger side blind spot monitor and a rear-view mirror for a panel van with no rear windows. It should make it easier for non-van drivers to adapt to life behind the wheel of a commercial vehicle. The only oddity is that your eyes take a bit of adjusting when looking from real-life images to the screen showing the camera's image. This should be easily overcome with familiarity, though.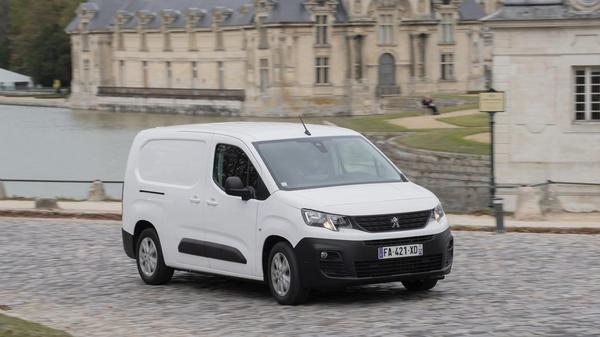 Safety
The Surround View Vision System and the overload sensor are both excellent pieces of technology that really up the game in the commercial vehicle market. It's a shame they are both only standard on the workmanlike Grip trim, but they are affordable enough options on most versions to make them worthwhile additions. There is plenty of other excellent safety kit – lane departure warning, active safety brake and adaptive cruise control for example – but these are also optional extras.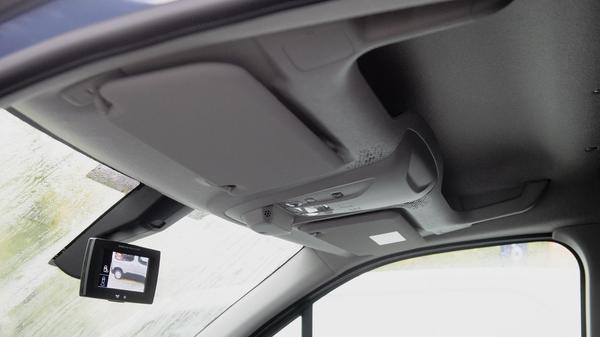 Equipment
The Partner's model range is slightly confusing, in that it isn't linear. The S model is at the base of it all, and comes with a basic level of kit that is aimed at those that just want a cheap van. It comes with a full bulkhead, automatic headlights, a DAB digital radio with Bluetooth, USB and audio connections and single (Standard length) or twin (Long) sliding doors. You can move up from the S trim in one of two ways. The more road-geared range moves up to Professional and then Asphalt. The former comes with air conditioning, rear parking sensors, cruise control, an electronic parking brake, steering wheel controls for the audio system and an 8.0-inch colour touchscreen that is fitted with Apple CarPlay, Android Auto and MirrorLink. A hard-protective flooring is also equipped in the rear. Asphalt is designed to make life more comfortable for those that spend all day behind the wheel. It comes with extra sound deadening in the cabin, automatic wipers, alloy wheels, body colour exterior details, satellite navigation and the rear and side cameras. There is also a version that is designed for life on a building site or off road, called Grip. It gets grip control and a hill descent system, underbody protection, mud and snow tyres and 30mm increased ground clearance. It also gets the Overload Sensor and the flexible folding passenger seat that boosts the storage capacity.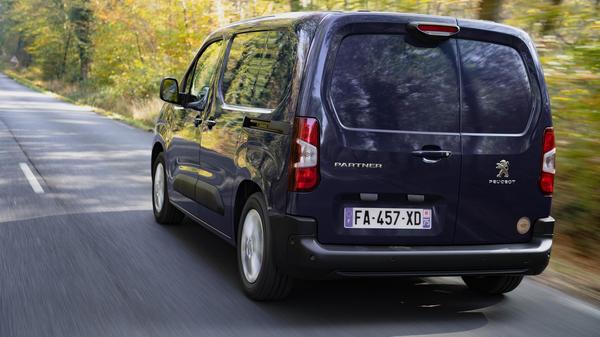 Why buy?
There is so little to choose between the Peugeot Partner, Citroen Berlingo and Vauxhall Combo that you would be well off if you ended up with any of the trio. The elements that set the Partner apart are its small steering wheel layout and its front end looks. The former takes a bit of adapting to, but is not something that will be prohibitive to any prospective buyers. It is an excellent all-round small van.