Advice
Applying for van finance
Getting a new van onto the road could be possible with the backing of finance. But what do you need to consider as you research the finance options available?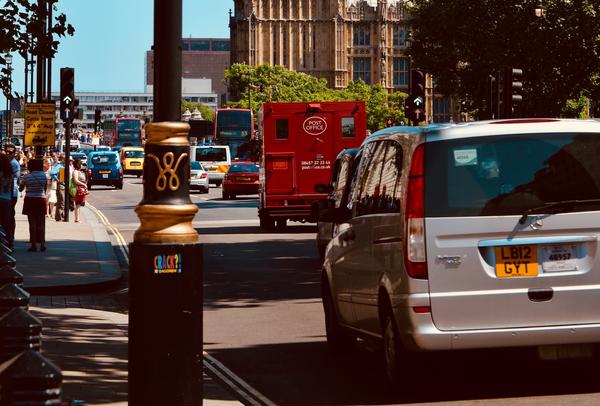 Words by: Auto Trader
Published on 28 August 2020 | 0 min read
Understanding different finance options
Many people access finance for major purchases throughout their lives. It can be easy to rush into signing a contract, but taking your time to understand the full range of finance options out there is important. After all, you don't want to sign a contract before knowing the full terms and conditions and what you're getting yourself into.
Auto Trader has a whole host of useful guides to help inform you about the choices you're faced with. In this article, we focus on what finance options for van purchases could be suitable for you.
Buy outright
Have you fully considered if you can buy a van outright, before you start considering finance deals? Interest rates are competitive but ultimately, if you have the cash, buying outright is the most financially savvy decision.
0% finance
Almost as savvy is finding a 0% finance deal for your van. There are more details about this
here
.
Credit card
With a wide availability of credit cards on the market and flexibility to change payments, don't rule out credit cards. Find out more information about this
here
.
Hire Purchase
HP is a way of buying with a deposit up front - you then pay off the rest of the balance, plus interest, in equal monthly instalments. Find more about this
here
.
PCP
With PCP deals, you pay an initial deposit, followed by smaller monthly instalments for the rest of the term, to pay off a proportion of the loan amount. Find out more information about this
here
.
PCH
Van leasing is a form of long-term rental, find out more
here
.
What is the right finance option for you?
There are advantages and disadvantages of each type of finance, so spend time finding the right deal for you.
What is the overall cost of your agreement?
Weigh up short-term and long-term solutions with an open mind. Though it can be tempting to sign up for finance solely for lower monthly payments, it could mean the interest soon adds up. There could also be a large payment required at the end of the deal. Some deals with larger monthly payments may be a more financially sound option, saving you interest by the end of the contract. There is no right or wrong answer, just see what works for you.
Read through the financial agreement or offer fully
The small print is just as important as the headline figures. So before you sign anything, read the terms and conditions, details of fees, interest rates and customer reviews fully.
It's also important to note that the Financial Conduct Authority (FCA) require lenders and brokers to give you an accurate quotation for the particular van you are interested in. This will include a full outline of costs along with the total cost of borrowing.
Shop around for van finance
Don't settle on the first prices you are given. If you have an existing relationship or supplier which you think is worth using for van finance and you're willing to negotiate a deal, try to negotiate. If you research the finance options available and have better interest rates and offers quoted, you could use this information with your trusted supplier to win better terms.
Have you checked your credit score?
Financial lenders may use your credit score to decide whether to lend you money. Generally speaking, the better your credit rating, the more likely it is they will lend you finance. Other factors including your income and existing financial commitments are also considered in your application.
If you're looking to improve your credit rating, the following areas of action could help:
Check that you are on the electoral roll
Keep any debt to a minimum before applying for finance
Avoid paying any bills late or missing existing monthly payments
If you're not using any credit cards you already have, cancel them.
Honesty is always the best policy
Providing accurate information about your current situation to the finance company or bank when applying for van finance is essential. If you use false information, you could be refused finance, and it could even affect your future credit rating.
If you're unsure, ask questions.
Financial terminology and contracts can be daunting. Don't be afraid to ask questions. If a dealer is using terminology you don't recognise, ask for a formal written copy of the financial deal so you can review the details when you are home.