Expert Review
Renault Premium review
Launched as a no-frills workhorse, the Renault Premium evolved into a frugal truck with neat innovations. Strictly a one-size-fits-all, it appealed to the mass-market and rental companies and is still a common sight on Britain's roads.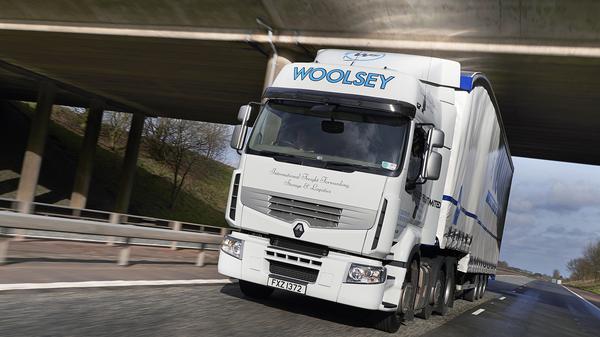 The Auto Trader expert verdict:
It also gave birth to hundreds of businesses as an ideal second-hand start-up motor.
Reasons to buy:
Reliable
Great value for money
Lightweight
Engines
The engine that drove the Renault Premium remained steadfast to 11.0-litres throughout its 17 years. The initial engine for the tractor unit was an 11.1-litre 385hp, followed by a 340 and 400hp. At the turn of the millennium Renault Trucks revealed a revamped dCi 11 engine for Euro-3, which saw a 420hp added to the roster. With Euro-4 on the horizon, Renault downsized the engine in 2005 to 10.8-litre, dubbed the DXi 11, based on the 9.0-litre Volvo lump following the French-Swedish 'partnership', using selective catalytic reduction (SCR). Operators could select 320, 370, 410 or 450hp. Renault adjusted power to the DXi11 again for Euro-5 in 2009 to 380, 430 and 460hp, following by EEV variants of all engines, right up to the arrival of Euro-6 and the new Renault T range.
Transmission
Renault retained its own BI8 synchromesh 18-speed gearbox with four-over-four range-change with a splitter function and two crawler gears. It offered operators it's TBV automated shift system. Operators not requiring such sophistication could select the B9 nine-speed manual. By 2000 Renault were using ZF's cable-operated shift transmission with Servoshoft, an air-operated shift assistance mechanism that reduced shift effort and shortened the throw between gears. A welcome upgrade. This opened the door to using ZF's Intarder braking system and cruise control, and by 2005 the manufacturer was offering the AS-Tronic. This continued as the manual alternative to Optidriver, which was developed from the Renault-Volvo partnership; a French I-shift if you will. This evolved to Optidriver+, which had less advanced software and was not quite as good as Volvo's I-shift. However, it still did the job and drivers liked it.
Cabs
Renault Trucks offered a day cab, sleeper cab and the aptly named Privilege cab as a high-roof variant of the sleeper. In 2005 the truck got a new grille, bumper, wind deflectors and headlamps. The interior got a makeover with an updated instrument panel and dashboard, seats, trim and bunk. Information screens changed too and the Premium suddenly resembled the Twingo built by car manufacturer Renault. The rev counter and speedo dash changed to a digital number format rather than a needle and dial. The uncluttered engine tunnel provided adequate standing room in the high-roof models at least, and material and springs in the lower bunk was improved. The car influence extended to the interior trim colour and material, which aged quickly.
Comfort and storage
Spartan best summed up the early models but influenced by the modular approach to the Magnum, it had five interior options for the left-hand-drive, Renault did offer some alternatives like the solo cab. The solo cab saw the passenger seat removed and a full-width 2,000 by 810mm sofa-bed installed. It had a cutaway header section and plenty of standing room; with the back and armrest stowed the driver got a very comfy bed. Cabs fitted with the upper bunk helped stow bags but little else. This remains the biggest clue to the thinking behind development of the Premium as a single-shift, multi-driver wagon with many flat surfaces and few cubbyholes. As a working vehicle its biggest competitor was the Mercedes-Benz Axor, which ran from 1997 to 2012.
Safety
Standard safety systems fitted to Premium include the products electronic braking system, anti-lock braking system, traction control (ASR), electronic stability programme and brake pad wear adjuster. From Renault Trucks Euro-4 model onwards with the association with Volvo Trucks as part of the 'group' an array of safety features were added; like hill start assistance and three-stage secondary braking with Optibrake that produced 275kW at 2,300rpm.
Handling
Premium always provided a reliable and assured drive. This is down to a well-balanced steering with no sense of under- or over-steer when negotiating winding roads or roundabouts. To keep costs and weight down Renault only offered a mid-lift axle on 6x2 tractor units, which could offer resistance to drivers attempts at lateral movement. To reduce scrub, many drivers learned to raise the mid-axle with traction control at low speeds to make life easier. The early engines brought little joy – the 385 was arguably the best especially at 40 tonnes gross vehicle weight (GVW). The 400hp was not the sum of its parts and struggled at 44 tonnes GVW, especially over undulating terrain. The first popular engine was the 420hp. It was punchy and responsive, very reliable and could cope with hills. A narrow peak torque band always forced more gearshifts than we were used to with bigger engines, particularly at slower speeds. It set the path for the arrival of the 450hp and then 460hp, both of which matched its peers. Despite only producing more powerful engines at the end of its production run the Premium always felt competent.
Running costs
Throughout the production, Premium had three important things going for it; it was cheap, light and frugal. It could get the extra pallet on, or the extra shovel of aggregates and it could still deliver a decent mpg. This won it many new customers as a viable solution to lower the total cost of ownership. Many customers were not dedicated hauliers, and instead were own-account businesses for whom transport was a means to an end. Often, they ran Premium for four-to-five years and replaced them before excessive wear and tear meant additional costs for new parts and components.
Price and residuals
Premium offered any-sized operator an affordable new truck. Most operators wrote off the residuals over five years and anything it recouped was a bonus. This helped generate a remarkably healthy demand in the second-hand market, and many new-start, owner-driver or small-to-medium sized enterprises could easily snap up a five-year-old Premium in good condition for next to nothing and start a new dynasty in road haulage.
Warranties and dealer networks
Across the British Isles and Northern Ireland Renault Trucks operate 59 service points, split between private enterprise and the wholly-owned network. Since 1996 there have been 12 vehicle recalls issued by the Driver and Vehicle Standards Agency, with the last in 2015 for passenger seat belts.
Why buy?
Renault Premium was one of the most successful trucks of its time because it was all business; cheap, frugal and light. It's testament to its reputation that Premium still works on many fleets, rental businesses and with owner-drivers. Premium is starting to become something of a rarity now as it's been six-years since it ended production but anything registered in 2012 and 2013 usually find a second home sooner rather than later.