Review MAN TGX review
Championed as a frugal long-haul truck, the MAN TGX tractor unit mixes functionality with a hint of panache. It has a loyal following among drivers and bosses.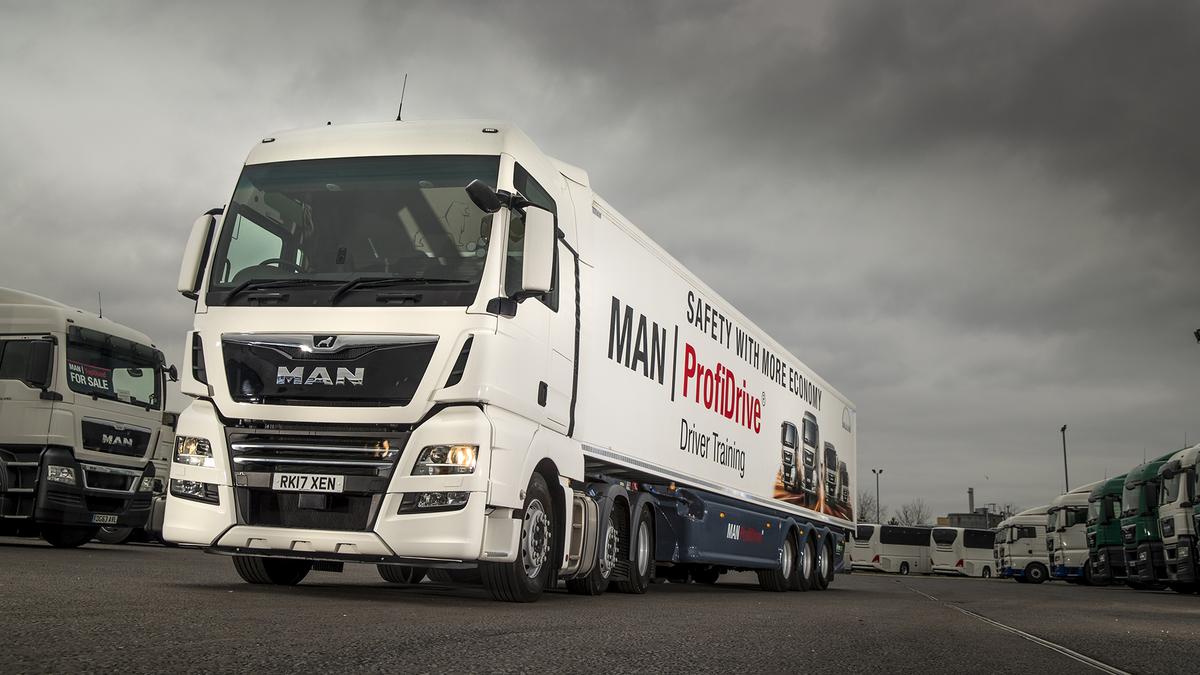 View gallery
The Auto Trader expert verdict: ★★★★★

★★★★★
4.3
Its reputation suffered with Euro-5 technical issues but MAN has gone some way to restoring faith with a strong, resolute and spacious Euro-6 truck.
Reasons to buy
Workmanlike

Respectable fuel economy

Spacious
Engines
Launched in 2007, the TGX had Euro-4 exhaust gas recirculation (EGR) engines; 10.5-litre D20 400 and 440hp, and 12.4-litre D26 480hp. Despite a 'AdBlue – add nothing' campaign extolling the economic virtues of exclusively using exhaust gas recirculation (EGR), there were some early Euro-5 versions combining EGR with selective catalytic reduction (SCR) that requires AdBlue with the D26 at 540hp and brand new 16.2-litre V8 D28 engine rated at 680hp.

MAN moved to Euro-5 en masse in 2009, offering the EGR-only D20 at 400hp and D26 at 440hp, with EGR+SCR D20 available at 400 and 440hp, and D26 at 480 and 540hp, and the V8 680hp.

Through 2013 and 2014 MAN revealed its Euro-6 line up combining EGR and SCR; the 10.8-litre six-cylinder D20 available as a 360 and 400hp, then revised to 320 and 360hp in 2016. The D20 will soon be replaced by a smaller 9.0-litre D15 engine, with 330, 360 and 400hp.

The 12.4-litre D26 came back strong at Euro-6 with a choice of 420, 460 and 500hp. For extra oomph MAN unveiled its 15.2-litre D38 straight six-cylinder Euro-6 with 540, 580 and 640hp, which the replaced the 16.2-litre V8.
Transmission
From the outset ZF's AS-Tronic 12-speed automated gearbox – called TipMatic by MAN – has been standard. Resolutely consistent it was replaced in 2016 by ZF's new TraXon gearbox.

TraXon brought a raft of innovations aimed primarily at reducing fuel consumption, like upgrading the original SpeedShifting function that produced quicker changes in 10th, 11th and 12th gears to SmartShifting, designed for fast shifting in all gears.

An 'idle away' function lets it move from a standing start at 600rpm for movement in slow moving traffic. For long haul there are two significant gearshift programmes; Fleet, for long haul and fuel efficiency; and PROFI, for manual override, kickdown and performance.
Cabs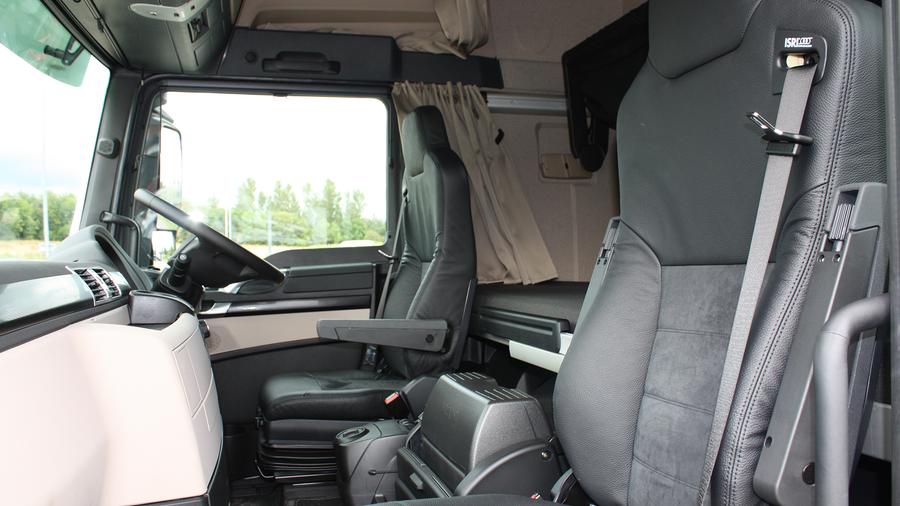 In 2007 MAN divided the line-up to create two, simpler ranges. Narrow cab combinations 2.24m from door-to-door became TGS models aimed at short-haul, distribution and construction sectors. Wider 2.44m door-to-door cabs became part of the TGX range designed for long-haul work.

TGX has been three sleeper cab options; XL with a single bunk, and XLX and XXL with twin bunks. Each have the same floorplan with 100mm engine tunnel, XLX adds 40kg and 315mm headroom, with XXL adding another 45kg with 225mm additional headspace. At the start of 2018 MAN revamped the cabs both inside and out.
Comfort and storage
Pick of the MAN cabs is the XXL version; with 2,150mm standing height and 2,280mm depth from the windscreen to the backwall. It's light and spacious helping to provide an excellent working area.

Above the windscreen are three large cabinets, there is more storage under the bottom bunk, and there is the option for a cool box or a fridge, that slides out from under the central part of the bunk. If you get given a cab with the hammock in it storage is significantly improved. Pull the hammock halfway across the runners and it clicks into some slots creating a long and deep trench to store just about anything.

Safety
TGX enjoys a plethora of safety devises that is more than a match for its competitors; the adaptive cruise control is well established, but a new Stop & Go function keeps the truck moving in traffic jams and slow-moving traffic and relieves the pressure on the driver and increases traffic safety.

Continuous Damping Control calculates the forces required from the shock absorbers for braking and accelerating, on bends or on gradients. Electronic Stability Programme helps avoid the truck tipping over or skidding; Laneguard warns the driver when the truck moves laterally when it shouldn't, and a new generation of Emergency Brake Assist further reduces the risk of traffic accidents.

In case of an emergency braking, Emergency Stopping Signal emergency brake signal is activated besides the brake lights, and the hazard warning flasher operates to notify traffic participants of the emergency to help reduce the risk of a rear-end collision.

BrakeMatic combines electronic braking system and anti-lock braking system, and AttentionGuard detects the first signs a driver's concentration is dipping and warns them.
Handling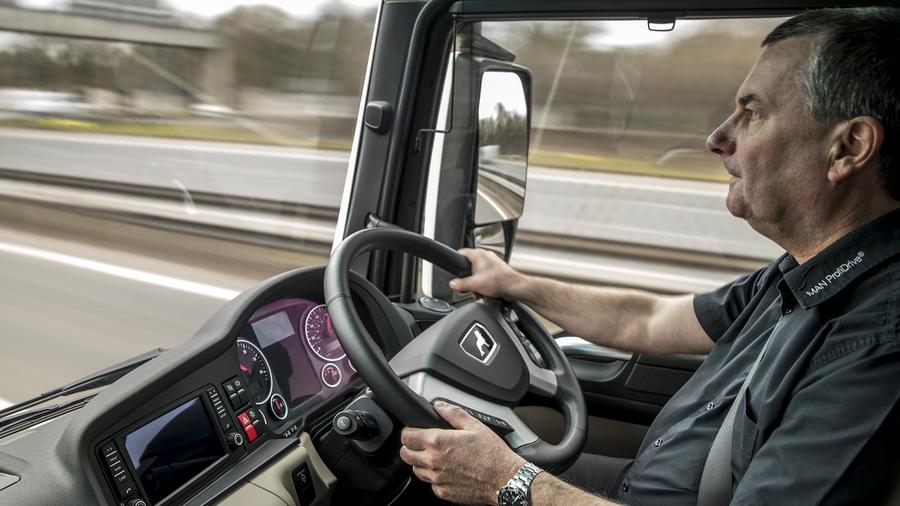 When driving there is a consistency with an MAN TGX that is both reassuring and smooth. From the outset the D20 and the D26 engines have been set up to lug, a feature that all its competitors followed with their latest generations of 'down-speeding' engines.

Using its two-stage turbo to creative quick boost-pressure, the engine is able work comfortably at low revs at T-junctions and crossroads, roundabouts and traffic lights. Often it doesn't have to search for another gear to respond to the driver's demands, stopping the truck lurching between gears.

Running costs
Through Euro-4, and despite the early Euro-5 engine issues, fuel economy remains a strong point. This is down to retaining lower revs at top speed over the long haul with road-friendly rear axle drive ratios and advanced software that harnessed the TipMatic transmission.

At Euro-6 it has continued to be a leading fuel saver, especially with its version of the predictive cruise control, the GPS-supported MAN EfficientCruise which works with EfficientRoll, which is widely packaged as EfficientLine 3. Competitors have wised up, and some have caught up.
Price and residuals
Through 2014 MAN had to deal with its 'technical issues' in its early D20 and D26 engines built between 2006 and 2013. Even into 2015 MAN still urged operators to book vehicles into dealer workshops 'for an additional maintenance check'.

It cost MAN financially and even though the fixed trucks proved reliable subsequent demand and the residuals values fell away.

While some of that stink lingered into Euro-6, the quality and refinement of the D26 and D38 has gone a long way to wiping the slate clean.

Warranties and dealer networks
One of the better warranties in the market, MAN currently offer a three year, 450,000kms cover from new.

Since its launch in 2007, there have been 16 vehicle recalls issued by the Driver and Vehicle Standards Agency. Most significant were in 2012 with the turbo charger oil pressure line, and in 2013 with its cylinder head cover.

Across the UK and Northern Ireland, the manufacturer has 16 wholly-owned dealerships and 50 independent dealerships.

Why buy?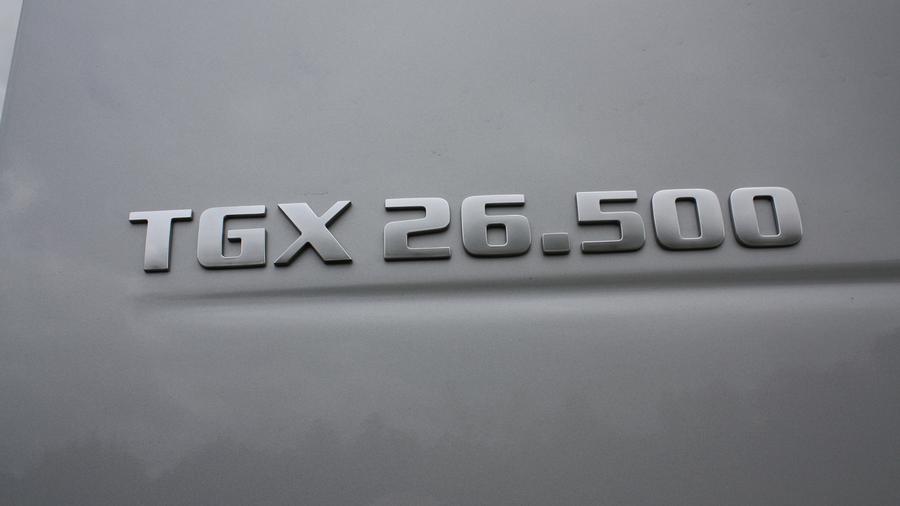 For more than a decade, the qualities of the MAN TGX range make it a competent, reliable product with a spacious working environment for the driver. It hasn't been straightforward for MAN in recent times, but the way it handled its Euro-5 crisis went a long way to retaining loyalty from many customers. It's Euro-6 TGX is strong, and that its capability to deliver strong fuel returns across a wide sphere of haulage operations helps to win over hearts and minds.