Guide
Guide to Truck Driver CPC Training
If you want to drive a truck, bus or coach commercially then you'll need to obtain a Driver Certificate of Professional Competence or Driver CPC. If you already own one, then it's also important to remember that there are deadlines for your renewal and you'll need to undergo 35 hours of periodic training over a course of 5 years before you can continue to use the vehicle.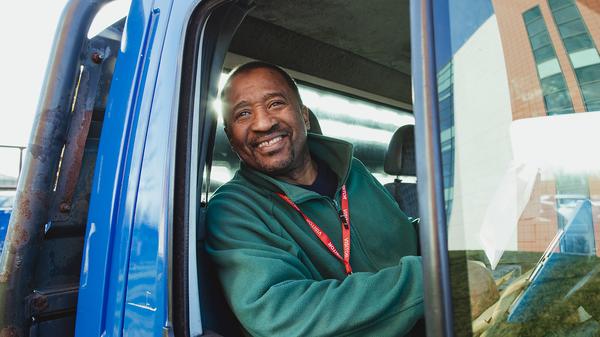 What is CPC?
CPC is Certificate of Professional Competence, a certificate required by professional drivers that operate HGVs (heavy goods vehicles). Drivers are fined up to £1,000 if they are found operating a vehicle without possessing a Driver CPC. They last five years and a mandatory 35 hours of periodic training is required in order to renew it.
Is Training Required?
If you operate a HGV as part of your job then you must have a Driver CPC. It's a legal requirement if you want to commercially drive a HGV. When renewing your CPC, you must undergo 35 hours of periodic training before your current one expires. If you only drive your truck or HGV for personal uses such as for non-commercial goods or a hobby, then a CPC is not required.
Where Do I Get Training for a CPC?
CPC training courses are provided at approved training centres. There are websites to search for your nearest training course that can provide you with a CPC.
What's Involved in CPC Training?
New drivers will undergo four modules if they do not possess a driving license. This includes theory for general driving ability, a practical test for general driving ability, case studies of example situations when driving a HGV and a practical test for demonstrating your ability to drive a HGV. If you already have a driver's license, then you only need to worry about the last two modules that are specific to HGVs.
To renew your license, you must undergo 35 hours of training every 5 years. Training courses last a minimum of seven hours and there are no pass or fail elements. If you are over the age of 65, then your CPC must be renewed every year instead of every five years.
What Does CPC Training Cost?
CPC training doesn't have standardised pricing and will depend on the training centre that you contact. Prices will also change depending on your current driving experience or if you're simply renewing your CPC. It's important to speak to the training centre and inquire about prices. You can speak to insurers who may offer you discounts for your CPC.
What Happens When You Don't Renew?
Your CPC will be invalid until you're able to complete the 35 hours of training required to renew. You will not be required to retake the entire training course. Training that is done before the original deadline will count towards the five years from the date you took the course. However, training that took place more than five years ago will not count.