Expert Review
DAF CF review
From a simple specification designed for fleet purchases, the DAF CF tractor unit has built a reputation as a hardworking, versatile truck suitable for all sectors of road haulage.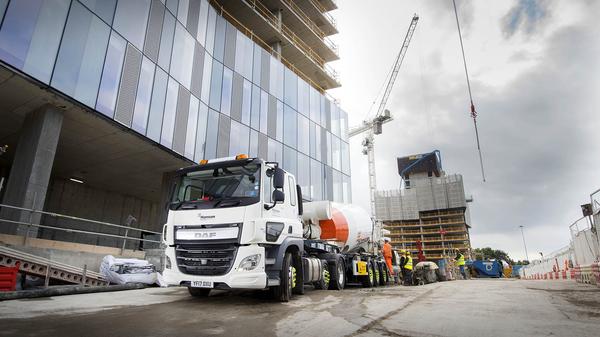 Words by: Kevin Swallow
Published on 13 May 2019 | 0 min read
The Auto Trader expert verdict:
Operators are able to slim it down for bulk logistics or even bulked it up for heavy haulage. It is a solid all-rounder.
Reasons to buy:
Light
Great value for money
Versatile vehicle
Engines
At the beginning of 1998 the CF, abbreviation for 'Compact Forte', was the acronym added to the 65, and 85 lorries that had been in production since 1992 to herald a new generation of truck. For tractor units it was the 85CF (later changed to CF85) with operators given a choice of one engine, the Euro-2 12.6-litre straight-six, with three power outputs; 340, 380 and 430hp. The same engine and horsepower were retained for Euro-3, before later adding the 480hp. For the AdBlue era through Euro-4 and into Euro-5 DAF upped the displacement to 12.9-litres (still just one engine) and went to selective catalytic reduction (SCR) to make the new emission standards. For the CF85 power options were revamped to 360, 410, 460 and 510hp, mirroring the XF105. In 2013 for the Euro-6 launch the options for CF (85 was dropped) drivelines broaden to match what was available for the XF with a choice of the 10.8-litre MX-11 engine offering 330, 370, 400 and 440hp; or MX-13 12.8-litre with 460 or 510hp. DAF added exhaust gas recirculation (EGR) for Euro-6 to work when the exhaust aftertreatment system (EAS) is cold. Four years later DAF revamped its engines with a hike in power and torque. The MX-11 is now available with five power outputs from 300 to 410hp, whereas the MX-13 is available with three; 430, 480 and 530hp.
Expert rating: 4/5
Transmission
DAF has almost exclusively used ZF's transmission for its tractor unit range, although some early ones were specified with the Eaton S-Series. With the eight and 16-speed ZF synchro manuals as standard, the optional extra (with extra cost) was 12-speed AS-tronic automated transmission. In 2014 DAF Trucks switched to ZF's newest gearbox, TraXon, although it still remained an option, despite that more autos than manuals were ordered by operators. That changed in April 2017, the 12-speed auto became standard with Eco-Roll and software settings for long haul, liquid transport, EcoCombi and off-road applications, and the forward-looking predictive cruise control. The only manual now on offer is a 16-speed.
Expert rating: 4/5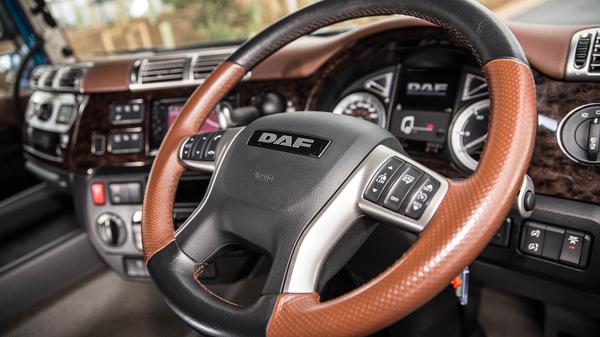 Cabs
While the look has evolved it's still the same CF cab shell from the days of the 85. In 2001 the options for a day and standard-sleeper cab was complemented by the arrival of a Space 'high-roof' option for CF. Through the subsequent revamps the look of the CF has been dictated by whatever happened to the XF. It became more streamlined and for the arrival of the Euro-6 models the front grille, panels and bumper were updated.
Expert rating: 3/5
Comfort and storage
As DAF changed its entire line up, the CF mirrored that of XF regards seats, steering wheel and central information display featuring the new DAF Driver Performance Assistant aid for economic driving. Of all the cabs the CF has on offer the Space cab is by far the most spacious to work in. The best option is one bunk with added storage on the backwall. All closed off storage, namely with a door or a lid, is above the windscreen or under the bunk. There is an external locker on the passenger side, but it is shallow and narrow. Anything more than gloves and tools will need housing elsewhere.
Expert rating: 4/5
Safety
Like its competitors DAF Trucks has continually pushed safety as a key principal of its truck range with the likes of adaptive cruise control, forward collision warning, and advanced emergency baking system, lane departure warning system (LDWS) and electronic vehicle stability control.
Expert rating: 4/5
Handling
One of the top engines is the first generation of Euro-6s, and particular the MX-11 440hp. It delivers 429hp with 2,100Nm, and despite falling below the fabled 10hp per tonne ratio, it has plenty of oomph. The peak torque plateau starts at 1,000rpm, and with a 2.64:1 final drive ratio, the truck sits happily at around 1,175rpm at 85km/h just below the middle of the peak torque band. Using the PCC lets the truck work prior to any gradients and ease off before cresting hills, then introducing ECO-Roll when the terrain falls away and/or levels off. PCC plays its part in helping the truck retain its top gear more often than not and helps push towards a strong fuel return. Progress can sometimes feel more determined than effortless. It feels underrated, but it works hard to deliver consistent road speeds and decent journey times.
Expert rating: 4/5
Running costs
When CF moved from Euro-5 to Euro-6 it added around 140kgs by adding a hefty EAS box and the small EGR system. Operators could reduce its kerbweight by ordering the MX-11 with an optional 7.5 tonne front axle, saving 180kgs with single-leaf front suspension, rather than the standard 8.0-tonne and two-leaf suspension. In 2017 DAF Trucks reduced the kerbweight of a 6x2 CF by up to 130kgs by fitting a smaller EAS unit, and lighter pusher axle, and better fuel economy with lower revs without compromising road speed.
Expert rating: 4/5
Price and residuals
While a new CF has never cost an arm or a leg it has never generated a fierce following in the second-hand market because of the volume and too many with a humdrum specification. Often the price tag is dictated by variables; a big engine with low mileage will raise its value whereas a small engine with high mileage will make it cheap. With a bigger cab on the same engine an XF is often preferred as a fleet truck because of the better residuals, further marginalising CF. Operators also suggest that the eventual price tag between CF and XF is close enough to warrant going large, casting CF into something of a financial abyss.
Expert rating: 4/5
Warranties and dealer networks
Warranty on the CF is a two-year full vehicle warranty and a third-year on the driveline, and it's one of the better warranty packages on the market. DAF Trucks operate 138 service points across the British Isles and Northern Ireland, split between private enterprise and the wholly-owned network. This is the largest network of dealers by any one manufacturer. Since 1998 there have been 12 vehicle recalls issued by the Driver and Vehicle Standards Agency.
Expert rating: 5/5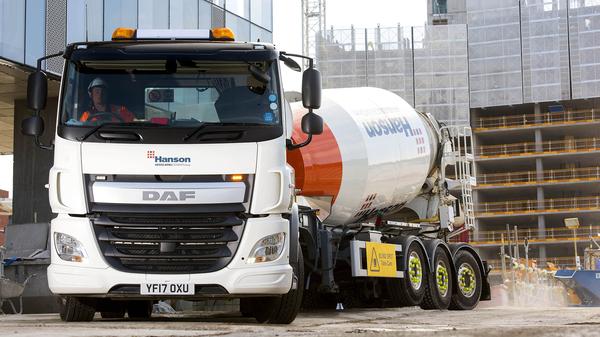 Why buy?
While it is overshadowed by its larger sibling, CF has more than enough going for it to warrant serious consideration. Better engines and better options make the CF a genuine asset to the fleet, and you can lift residuals if you go down the options route. Many hauliers cite operational reasons to buy it; light, ideal for the bulk market; affordable, ideal for the own-account and truck hire; versatile, ideal for the utility and specialist markets; and smaller; a narrower cab for access and catering for sectors like car transportation. Supported by the largest dealer network in the UK for service and aftermarket, it remains a solid all-rounder. Browse all our new trucks here.
Expert rating: 4/5