Expert Review
Vauxhall Vivaro campervan review
Greatness comes in the shape of the Vauxhall Vivaro, including an electric campervan model, courtesy of Wellhouse Leisure.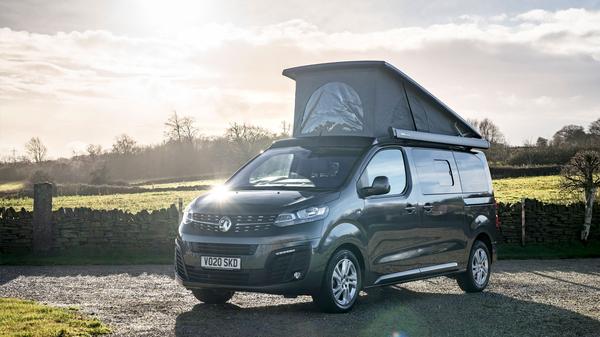 Words by: Ben Hackney-Williams
Published on 5 May 2021 | 0 min read
The Auto Trader expert verdict:
Fully approved by Vauxhall, the Vivaro campervan range is built by Wellhouse Leisure and features base models for every need on the road, with options including the entry 120ps six-speed manual to the 180ps eight-speed auto. There's even a fully-electric 75Kwh 136ps auto option and an impressive spec list across the whole range. Visit wellhouseleisure.com for more details.
Reasons to buy:
Confidence in a conversion backed by the manufacturer.
Great spec with options to suit any need, including an electric model.
Easy to create different space or storage options thanks to sliding seating.
Drive
The options for getting you moving are plentiful. The Vivaro campervan range includes As far as driving aids are concerned for safety and connectivity, you'll find a seven-inch colour touchscreen with sat-nav, panoramic rear-view camera, and all the entertainment you'd expect. Models include lane departure warnings, side blind spot alerts, collision alerts with emergency braking, a panoramic rear-view camera, driver drowsiness system… The list goes on. And when it comes to comfort, you can create your ideal environment with the addition air con from the driver and passenger swivel seats. It's an exhaustive spec list for any vehicle.
Expert rating: 5/5
Design
Vauxhall's four-seater Vivaro campervan, courtesy of Wellhouse Leisure, puts the b in subtle and yet still manages to stand-out in the design stakes. Avoiding the box-on-wheels campervan stereotypes of yesteryear, body-coloured bumpers, dynamic lines and daytime running lights make this aesthetically attractive whether on the road, on site or on your drive.
Expert rating: 4/5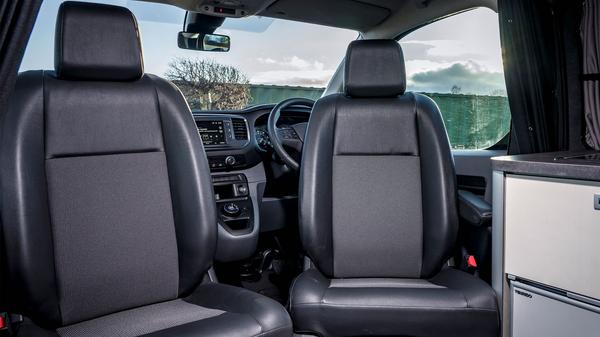 Living
Both driver and passenger seats swivel to create the welcome communal space in the centre of the campervan. Comfort comes in the form of the Vivaro's Webasto 2kw blown air heating system, while tech convenience and peace of mind comes courtesy of a mobile app and tracker. There's also an eight-inch colour-screen digital control panel to display fresh and waste water tank levels. A gas BBQ point and optional Thule Omnistor awning expand the usable space for eating and entertaining outdoors, with a 150w solar panel (now included as standard) soaking up almost as much of the sunshine as you will. When it comes to night time, plenty of power point options and mood lighting sets the scene for relaxation before bed.
Expert rating: 4/5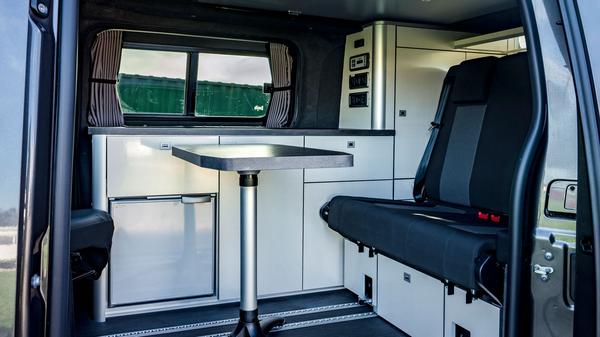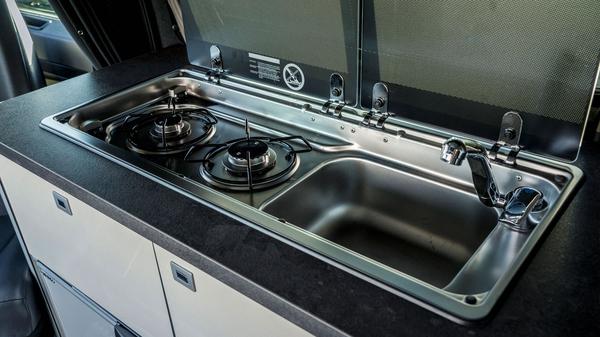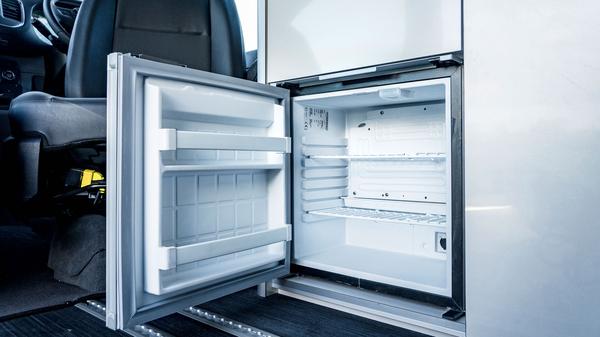 Dining
The flush-fit two-burner hob and sink mean that when they're not in use, the splashback guards can fold down to provide additional worktop space for food prep and serving. Storage in the kitchen is ample, and there's plenty of space in the 25-litre fridge to keep all your essentials chilled. In addition, the elevated roof system makes cooking up any meal a spacious affair for creative culinary campervanning.
Expert rating: 5/5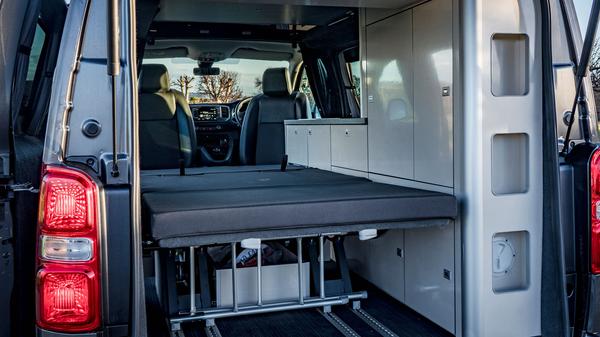 Sleeping
There's an optional upper roof bed supported by Froli springs, situated in the roof space, while the two-seatbelt seating at the back converts into the lower bed that measures in at 1.88m x 1.17m. Setting up the bed is easy, as all you need to do is fold the bench seating forward, pull a lever to lower the backrests and then the top of the bed folds flat to the back of the Vivaro campervan.
Expert rating: 5/5
Value for money
One of the best things about this Vivaro campervan is that it's a fully-approved conversion, so each model maintains the Vauxhall's three year, 60,000-mile warranty. For such a compact camper, the space inside is capacious and really offers a lot of options for anyone, whether they want to relax, keep on the move or travel with pets. Prices starting at under £50,000 for the 120ps six-speed manual make this an exciting option for anyone looking to take to the road for holidays all year round.
Expert rating: 4/5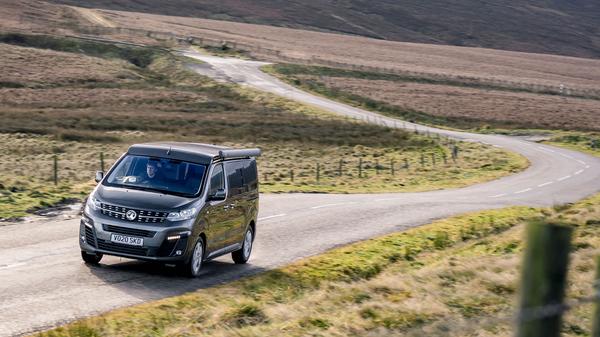 Why buy?
It's a great-looking campervan offering as much practicality as it does subtle style. Sliding seating in the back means that every trip away can be different, too. If you need van-like storage then slide the seats to the front for a huge boot. If you want to kick back and stretch your legs, slide the seating to the rear of the campervan and suddenly you have a huge lounge. Finally, as they've been awarded a Quality Certificate from Vauxhall's parent company, Stellantis (formerly Groupe PSA) for these van conversions, you know that you're in safe hands for standards and longevity, meaning peace of mind on the road and on-site.
Expert rating: 5/5