Advice
Top motorhome insurance tips
To help you to navigate the motorhome and campervan insurance minefield, here are some top tips to help you get the insurance cover you need for your motorhome at a price that suits your pocket...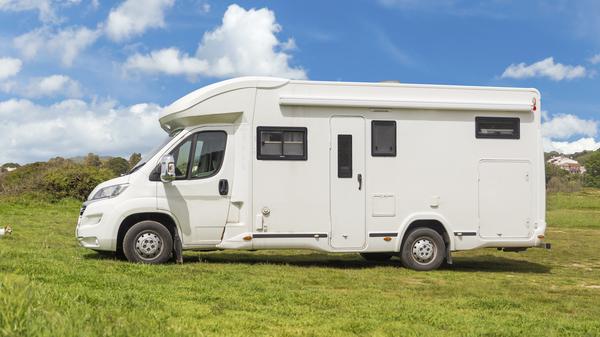 Words by: Auto Trader
Published on 29 August 2020 | 0 min read
When the time comes to buy insurance for your motorhome, it is a good idea to seek out an insurance company that specialises in campervan and motorhome insurance. This is because there are many insurance companies that don't understand the specific requirements of the campervan or motorhome owner, and as a consequence, they may not be able to provide you with an accurate quote.
Make sure you choose the correct motorhome insurance for you
Although you will be looking to keep the cost of your motorhome insurance to a minimum, you need to be aware that the cheapest option isn't always the best option, but that being said you should be able to find the right cover without paying over the odds.
Carry out some research
Be wary of settling for the first insurance quote you receive as you may find a better offer if you shop around, and you may even be able to haggle the price down even further, which could potentially save you hundreds of pounds.
Using an internet price comparison site will help to take some of the work out of finding the best motorhome and campervan insurance, as all you need to do is fill out a few details and at a touch of a button you will receive a list of insurers and their quotes. Once you have your list, pick up the phone and speak to someone at the insurance company. Tell them what your situation is and be prepared to ask plenty of questions about their level of cover and what is included in the price.
Don't forget the extras
It might be prudent to add other coverage to your new motorhome insurance policy, with breakdown cover being one of the most important ones. If your motorhome does suffer from a breakdown and cannot be fixed at the side of the road, your insurance should cover the cost of recovery, repairs and even the costs related to staying in alternative accommodation for the duration of the repairs.
Are you going abroad?
If you are thinking about taking your motorhome out of the UK, then you will need to make sure that your motorhome is covered when travelling through other countries. Not every insurance policy will cover travel outside of the UK, so it is imperative you check and double-check this, otherwise you may find yourself covering the costs of a breakdown or the recovery of your motorhome back to the UK out of your own pocket.
Protect your contents
Most insurance policies will automatically cover the costs of replacing the contents of your motorhome should they be stolen. Being involved in a road traffic collision is another way in which the contents of your motorhome may end up needing to be replaced, but it is worth checking the policy for the maximum value of each item, especially if you are taking valuable items with you. It may be that these items will be covered as part of your home contents insurance, but again it is worth checking how much coverage you have. In addition to valuables, if you are transporting push bikes or are thinking of towing a trailer, then make sure that these are also covered by your insurance policy.
How to keep your costs down
Insurance policies are valued on risk, therefore there are some things that you can do to keep your insurance premiums to a minimum. The security of your motorhome is important, and if you have the latest security measures in place, your insurance provider may well reduce the cost of your premium. Immobilisers, tracking devices and alarms make theft of or from your motorhome less likely to succeed, and informing your insurer of the addition of these anti-theft devices can really make a difference to the cost of your cover. Storage of your motorhome is another factor that can help reduce your insurance costs, as having your motorhome safely secured will prevent it falling foul of thieves and burglars.

Other things to consider
Why not join a motorhome or caravanning club? Membership of a club like The Caravanning Club can often attract a discount as the insurance company will know you are an experienced motorhome driver. Plus, some of the larger caravan clubs offer their own insurance policies, which may be cheaper than many mainstream lenders.