Best Of
Top 5 motorhome country escapes
With the announcement caravan and campsites in England are now permitted to open from 4th July, now's the perfect time to plan your escape to the country for rest and relaxation or go full steam ahead with activities on holiday.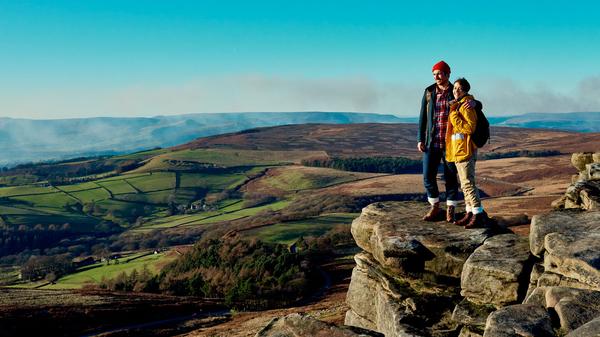 Get your camera ready and retreat to the countryside for these motorhome country escapes all over the UK. Whether you're looking for adventure and encounters or total calm, there's plenty to plan in for any holiday on-site.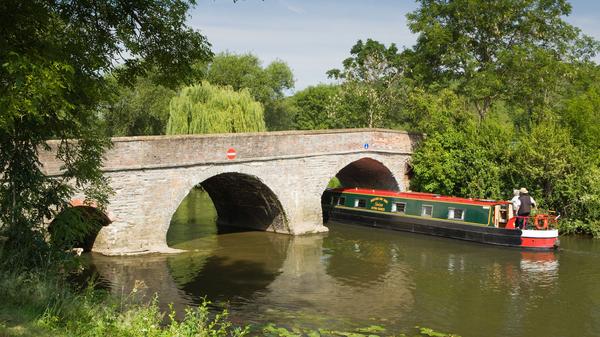 Photograph courtesy of VisitBritain
1. Mess about by the river in Shakespeare country
There are few places better suited to quintessential countryside motorhome escapism than Warwickshire. Binton village is home to glorious gardens surrounded by greenery as far as the eye can see. About a mile north of the river Avon, you'll find plenty of spots to relax and wander along the waterside, watching narrowboats chug along under postcard-worthy scenery.
If you want to embrace the perfect way to ruin a good walk, you'll also find Welford-on-Avon Golf Course just a few miles over the other side of the river. Then, of course, it'd be rude not to visit the aptly-named and pet-friendly Shakespeare Inn for the 19th hole.
Where to stay?
Binton Social Club Caravan & Motorhome site
3 Binton Hill, Binton, Stratford-upon-Avon CV37 9TT
2. Pride & Prejudice in the Peak District.
Stanage Edge in the Peak District is a massive draw for walkers, runners and climbers, so there's always something going on. What's more, it was deemed impressive enough for Keira Knightley overlooking Hope Valley in Pride & Prejudice, and you can take a guided walk to see the filming location for yourself, as well as other treats for literary lovers such as the setting of Thornfield Hall in Charlotte Brontë's Jane Eyre.
To the north west is Ladybower Reservoir, where woodland and water meet in a partnership for cycling heaven. There are some lovely walks around the area if you're looking for some peace and quiet, with a visitor's centre at the top of the reservoir and a cafe to the south. Tea and cake? Yes please!
Where to stay?
Hayfield Camping and Caravanning Club Site
Kinder Rd, Hayfield, High Peak SK22 2LE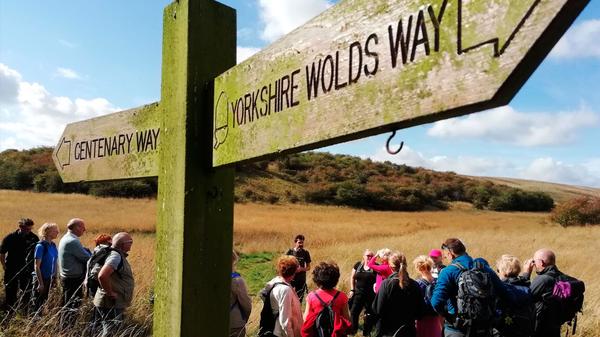 Photograph courtesy of VisitBritain
3. Wonderful walking in God's Own County.
South of the North Yorkshire Moors and north of the Humber, you'll find the winding Yorkshire Wolds Way. It's 79 miles long, officially from Hessle to Filey, with chalk topography folding in on itself followed by chequerboard fields and greenery to the horizon.
The Humber Bridge and the views over the village of Millington offer the most perfect photography opportunities in good weather, but there are endless visual treats from nature around every turn.
Where to stay?
Moss Hagg Farm Campsite
Selby Common, Selby YO8 3RE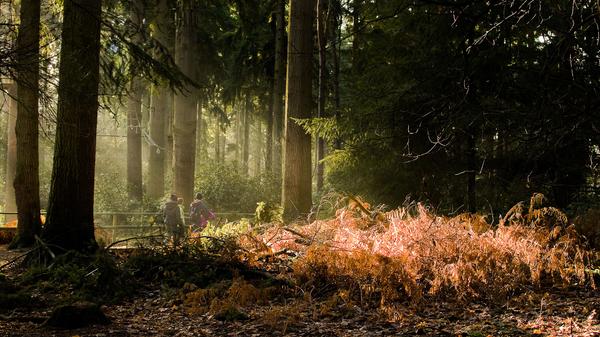 Photograph courtesy of Andrew Stawarz
4. Archery, motorhoming and more to explore in Norfolk.
With 18,730 hectares of pines, heathland and broadleaves, Thetford is home to the UK's largest man made lowland forest. As well as exploring the woodland walks and picnic spots here, you can try your hand at archery, or even climb high into the trees on a Go Ape course.
Whether you're looking for peaceful holiday options or heart-pumping activities for your body and mind, Thetford Forest has enough going on all year to keep you out and about before settling down with a glass of wine in the evening.
Where to stay?
Thetford Forest Caravan and Motorhome Club Site
High Ash, Hilborough, Thetford IP26 5BZ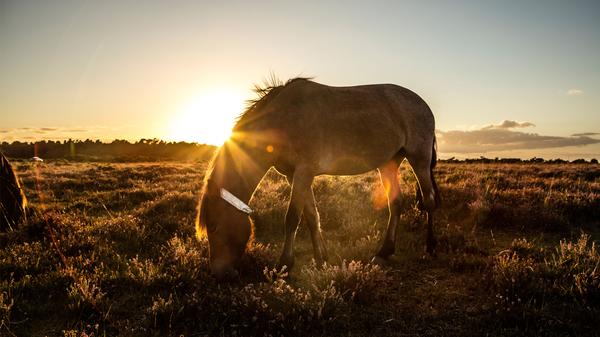 Photograph courtesy of VisitBritain
5. New neighbours in the New Forest.
Just over a mile from Woolsbridge Manor Farm Caravan Park on the edge of the New Forest, Moors Valley makes for a great Dorset destination as another motorhome country escape. If you're looking for the quiet life, there are Roach, Rudd, Tench, Perch and Dace fishing opportunities between 16 June and 14 March from 8.30am (day tickets are needed and can be purchased from the visitor centre beforehand). Golfing and lessons are available on site, or you can ride the steam train along the banks of the Moors Lake.
Need something a little more fast-paced? The singletrack cycle routes are some of the most accessible and confidence-inspiring that I've ridden. After your day, head a little further east and you'll be met with sunset scenery over fields of the New Forest ponies to admire. It's an excellent end to an exciting day.
Where to stay?
Woolsbridge Manor Farm Caravan Park
Three Legged Cross, Wimborne BH21 6RA