Expert Review
Swift Kon-Tiki review
Motorhomes for sale don't come much more comfortable than this high-level Swift option. It's the best example of premium meeting practicality for luxury living on the road.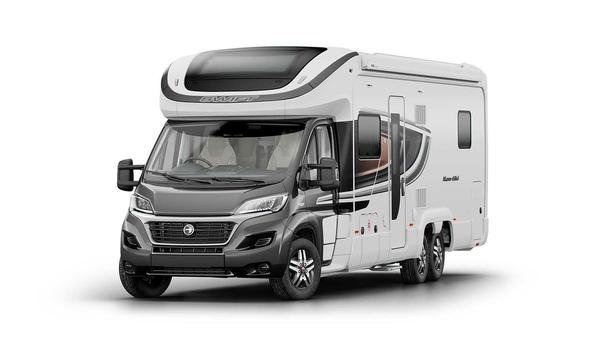 The Auto Trader expert verdict:
There's no denying it's a hefty price tag for any wallet, but you still get a lot of money's worth from this Swift motorhome and all its opulent offerings. You'll love living the Swift Kon-Tiki 650 High life.
Reasons to buy:
Level of luxury that's a real home from home.
Sleeps up to six, including fixed bed accommodation.
Spacious washroom.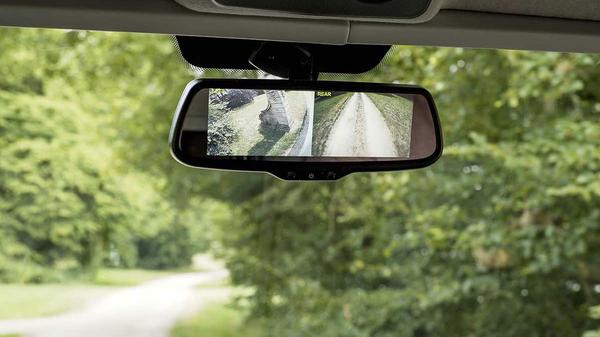 Drive
The Fiat Ducato Euro6D 2.3-litre Swift features all the driving luxuries you could hope for in a motorhome, with air conditioning, cruise control and Swift Vision, which gives you unrivaled visibility, displayed in the rear view mirror. As well as the heated twin swivel captains chairs up front, travel seats include ISOFIX for the safety of little passengers on board. Kon-Tikis across the range have seating for four people, apart from the
649 High model
, which provides a road-trip-worthy six seats.
Design
There's a lot on offer in the Kon-Tiki range. Of the five layouts, four are available in high and low-line options. Bodylines and graphics cut a striking visual on the road, and visibility is great in every respect through a combination of sunroof, rear window and mounted cameras when on the move. For practicality, there's plenty of garage space and a useful pannier locker on the
650 model
, too. Tech-heads will have their fill here thanks to device charging points throughout, including 230V, 12V and USB. In addition, Swift Command means that you can control, monitor and manage power, heating, environment, lighting, water and more from a 7in LCD touchscreen and improved interface. As you'd expect, the bodywork is built with timberless strength courtesy of Swift's SMART construction method. Subject to the usual Ts and Cs, this gives owners a 10-year bodyshell warranty for genuine GRPeace of mind.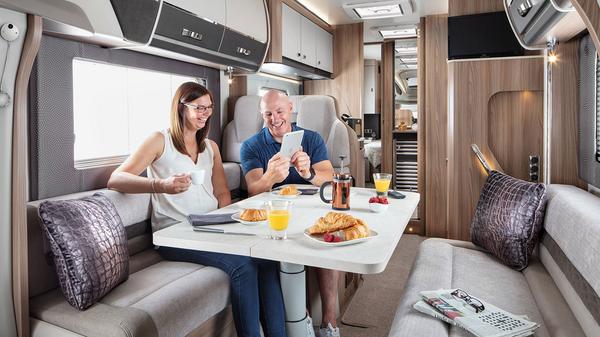 Living
All the upholstery in Swift Kon-Tiki motorhomes is made up of neutral tones that put the "b" in subtle for style, regardless of standard or optional fabric. This means that the decision comes down to material choice. Darwin soft furnishings come as standard, with the upgrade available of stain-resistant and easy clean SwiftShield soft suede type of fabric. Lastly, the top level upholstery option is leather. All options make the Kon-Tiki a nice place to be. Built-in wi-fi solves any digital entertainment needs, while aircraft lockers throughout give efficient storage for keeping your living area tidy efficiently. The 650's layout splits the motorhome, meaning that there are two distinctive rooms for your free time and you won't ever suffer cabin fever. You'll also find plenty of space in the Alde-heated washroom that divides the living quarters, with a separate shower cubicle and enough storage and shelving to make daily use as comfortable as at home.
Dining
A 190-litre fridge and separately-hinged freezer means that you'll never be short on sustenance. When it comes to cookery, there are three gas rings and one electric hotplate on the hob, an integrated extractor fan above, and a microwave for the quick-fix feasts. One downside is that the microwave's at head height, which means accessibility issues for some. The sink is of reasonable size, but compromise here does mean that there's worktop space to prep meals and wash up comfortably after eating. You'll find a stylish splashback, too. When not collapsed for the bed set-up, the fixed telescopic table is surrounded by supportive seating and plenty of natural light.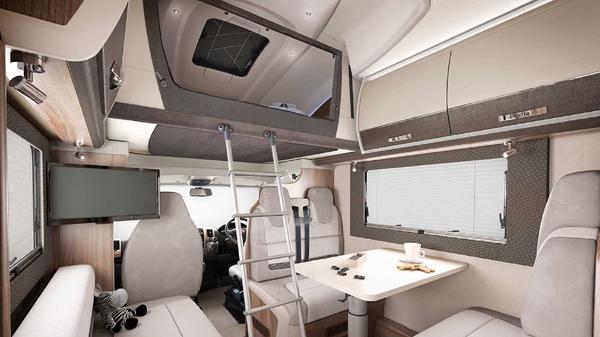 Sleeping
The pick of the berth-options for sleeping is the 650 High model, with a drop-down double bed that features sleek lighting, situated over the cab. This bed set-up measures in at 1.91m x 1.34m. The 1.92m x 1.43m island double bed dominates the rear of this Kon-Tiki model, which is not just aesthetically pleasing but gives the feeling of a real master bedroom. Lastly, the front double option is sized at 2.04m x 1.35m, bringing the sleeping total here up to six people. What's even better is that Duvalay mattresses come on all fixed beds in Swift's 2020 motorhomes for sale. Sleep tight.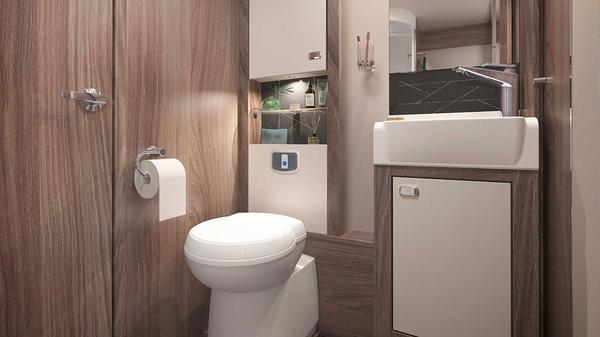 Value for money
The Kon-Tiki isn't full of new trick touches and flashy features – it's all about useable luxury living and practical performance for daily comfort. From £101,155 OTR for the
650 High model
, it's almost as heavy on the wallet as its 5000kg MTPLM, but you'll be glad you spent the extra. The only real downside is that it's not suitable for those without B+E on their driving licence. You can't have it all!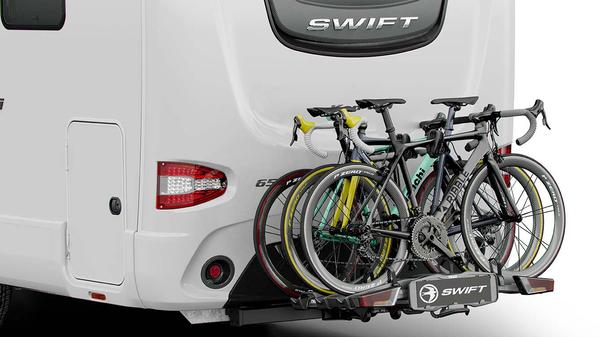 Why buy?
Full-length awning, heated wing mirrors, sat-nav, all of the interior space and headroom, underfloor heating in the seating areas, and lots of little additions that make all the difference when it comes to convenience and holiday relaxation. If you want to take an apartment on the road with you and have all the benefits of an Airbnb wherever you pitch up, there are few better options than a Kon-Tiki.