Advice
Motorhome insurance explained
Getting the correct insurance for your motorhome, is, quite simply, a legal requirement. The last thing you want is your holiday being ruined or cut short due to damage or accidents. By following our guide to getting the best, cheapest insurance, you can go away feeling reassured that if you do face any issues, they can quickly and easily be sorted by your insurance company.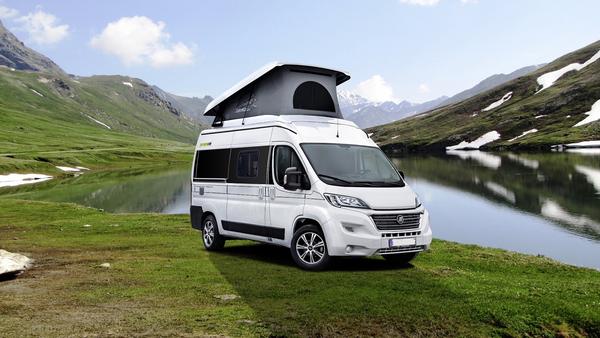 Finding the right motorhome insurance policy for you can be a time-consuming process, but getting it right the first time will prevent you from having to deal with any hassle in the future. Here we discuss the basis of motorhome insurance, how to find the cheapest options, and offer our tips for finding the best insurance policies:
What is motorhome insurance?
In simple terms, motorhome insurance is what will cover the costs if your vehicle is stolen or involved in an accident. It's very easy to think 'that won't happen to me,' but in actual fact, it can happen to anyone, so it's best to have the best cover just in case. If you're ever involved in an accident that is your fault, you'll have to make an insurance claim. This is the other way around if someone else is to blame.
Types of insurance policies
The level of insurance that you are entitled to is dependent on the policy you choose, which is why it is extremely important to choose the right one. There are three types of insurance policies:
1. Third-party insurance
If you're looking to only insure your motorhome to the minimum that is required by law, you can choose third party insurance. This doesn't cover damage to your own motorhome but will cover damage to other people, properties or vehicles.
2. Third-party, fire and theft insurance
This offers the same as third party insurance, but also covers damage caused by fires or attempted theft, or if someone manages to steal your motorhome.
3. Comprehensive insurance
The difference between comprehensive insurance compared to the previous two is that these policies also cover damages to your own motorhome, including, in most cases, if this is your fault. The specifics will vary based on your specific policy, so make sure you know these.
How can I reduce the cost of my motorhome insurance?
Finding the cheapest insurance possible is always desirable, and there are a few ways you can try and reduce your premiums when it comes to motorhomes. Make sure your vehicle is stored safely at all times, whether you keep it at a storage site or somewhere at home. Insurance companies will often look at whether your motorhome is protected by gates, its general location, or how accredited the storage site you use is, and will sometimes penalise or reward you according to this.
We also recommend that you carefully consider the experience of your named drivers before applying for motorhome insurance, as this can often drastically affect the costs. A young, first-time driver will normally require insurance that tends to cost a lot more, so it's important to consider the optimum age and experience to put on your insurance. If you make it clear that your motorhome is as safe as possible, an insurance company will reward this. For example, any safety devices you've had installed such as tyre pressure monitoring systems, safety bands, or reversing cameras will stand you in good stead when you receive an insurance quote.
Our tips for finding the best policies
When it comes to finding the best motorhome insurance, one of our biggest tips is to shop around. If you choose the first quote you're given, it's almost guaranteed that once you've paid, you'll find something cheaper. It's also a good idea to try and haggle with the price. Insurance companies expect this, which is why they'll start with an expensive offer, giving you the chance to negotiate it downwards.
We also recommend that you use the internet before picking up the phone. The fantastic thing about the internet is that it's easy to browse multiple options before speaking to anyone. It also allows you to prepare any questions properly so you don't miss out on any benefits. Try not to overpay on the mileage. Motorhomes are often used for long distances, but you don't want to over budget for miles. Make sure to check in advance, as most insurance policies will allow you to increase your miles, whereas not many will decrease.