Advice
How to write a Motorhome advert…
It's important you write your advert as well as possible because a good advert can help you to sell your motorhome faster and for more money. Good photos are essential to the success of your sale, but so is the description of the vehicle on your advert. Here's our guide to help you write the perfect advert...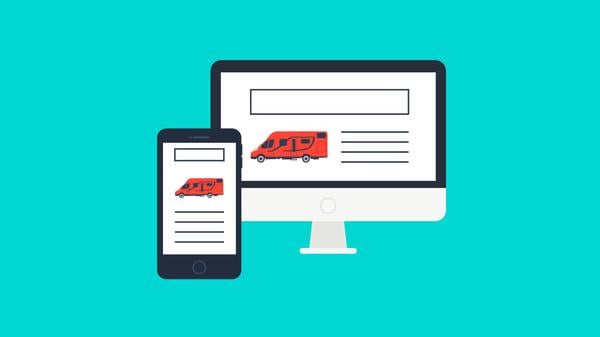 If you choose to sell your motorhome privately, it's important that the description you write is accurate and factual. If you don't do this properly, and the motorhome is different to the way it's described on your ad, you could get into legal trouble.
However, here on Auto Trader, the good news is that just filling in your registration number will automatically fill in plenty of details about your motorhome. These details include:
Make
Model
Registration Year
Reg Plate
Body Type
Fuel Type
Engine Capacity
Engine Power
Number of belted seats
MTPLM
Colour
Additional useful information includes vehicles' mileage, MOT expiry, warranty information, service history and any attractive, optional features it may have. For example, details like whether there are solar panels, built-in kitchen appliances or extra storage.
The number of owners the motorhome has had, whether you've made any modifications to it, and perhaps even why you're selling it, can also be of interest to a potential buyer. As the seller, you will fill this in to be included in your ad during the "create your advert" process found here. Remember that it's against the law to mis-describe a motorhome. It's important to be as accurate as possible, which includes what you say to the buyer and ensuring you've included any defects you know about on the advert. There's a buyer for every vehicle, so be honest about the condition, and this won't necessarily put you at a disadvantage. Try to stick to between 50 and 75 words - in our experience, this is the ideal length for an online advert so be concise. And finally, remember: be clear; don't use block capitals - which make the advert harder to read; avoid clichés - such as 'lovely driver' and 'first to see will buy'; and don't use terms that won't mean anything to buyers.
Top tips:
Avoid clichés, vague terms and block capitals
Be honest, concise and accurate
Mention anything that makes your motorhome special
Sell your motorhome now
There's no time like the present, why not get your motorhome in front of the 330,000 buyers who come to our site every month now?
Advertise your motorhome here.